Date & Time
05/23/2018
6:30 am - 9:00 am
Location
Bookmans Flagstaff
It's that time of year again, Bike to Work Week! Celebrate with Bookmans and have breakfast on us at our Breakfast Stop, Wednesday May 23th 6:30am to 9am. Delicious treats will be provided including goodies such as bagels, fruit, and muffins. We'll also have some of our signature drinks from our café to fuel your ride even more. All these items will be available at NO CHARGE for those riding their bikes to work.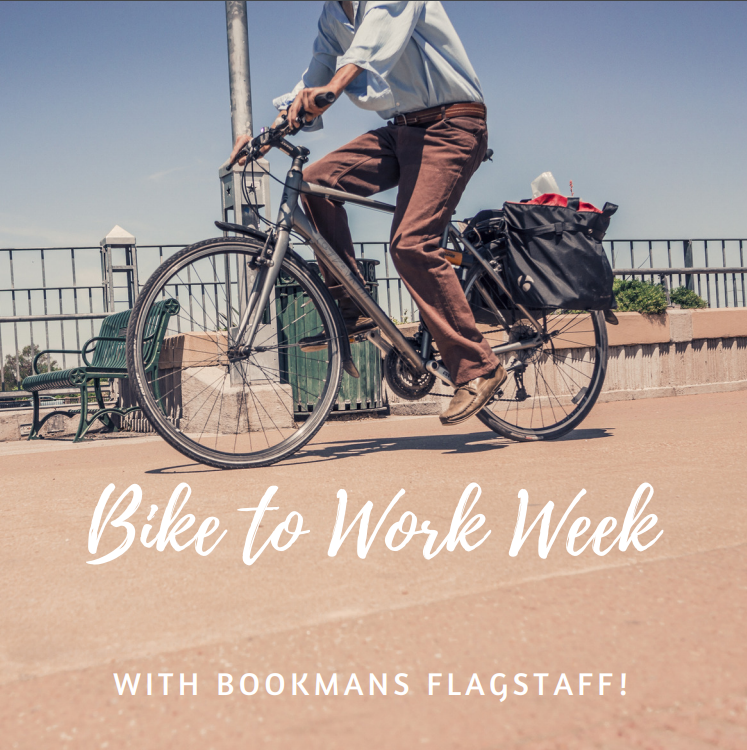 Check out all the awesome stuff Flagstaff has planned for Bike to Work Week here. And don't forget to pedal your way to and from work and school May 20th through the 25th.
Happy riding friends!
Leave a Reply