Date & Time
09/21/2018
7:00 pm - 9:00 pm
Location
Bookmans Midtown
Debut author Gemma Lauren Krebs with be visiting Bookmans Midtown to celebrate the launch of her young adult epic fantasy novel, Nothing Lost. Join us as she reads an excerpt from her new book, talks about her experience with self-publishing and discusses facing censorship as an author. She will also be donating $1 per book sold to One Tree Planted.
Gemma Lauren Krebs was born in Tucson, Arizona. Her favorite smell (as is the case with most Tucsonans) is creosote in rain and her favorite color is green. Gemma loves studying philosophies, quantum physics, archaeology, qi, and so many other things which inspired many parts of this series. 'Nothing Lost' is her debut novel and the first book of 'The Locked Series', which will total four books in all.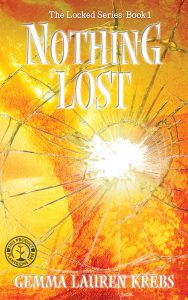 Living as a boy until age 16, Shaylite trained in combat and swordsmanship alongside Jevin, Shay's best friend. As Keeper of the Garden and guardian of the Great Tree, Shay knows many secrets of the palace on Cresstalan, including the fact that the Great Tree was cut down and replaced twenty years before.
When it is revealed that Shaylite is in fact, a girl, her future position as a Master Gardener is not so sure and might be taken away. The shock of this reveal also left much of the palace angered.
Her old dreams in peril, Shay decides to find a new purpose in saving what she now sees is a broken world…and it may involve betraying everyone she ever loved.
Facing yourself, sea-faring adventure, powers of focus with unlimited possibilities, ravaged lands, and what it takes to save the world while saving yourself, are what 'Nothing Lost' can promise.
A page Turner for Adults, Teens and Peal-Diggers of all ages
"I bought this on a whim for something to read on vacation and ended up spending the first two days of travel unable to put the book down. I am a big fan of the world Krebs created and look forward to book 2. Highly recommended!"
Leave a Reply