Date & Time
08/13/2018
6:30 pm - 8:00 pm
Location
Bookmans Mesa
A new book club is coming to Bookmans Mesa!!  Thats right! The Banned  Book Club is coming!
This will be our first introductory meeting to choose the books we will read each month. The Banned Book Club  will meet on the 2nd Monday of the month and anyone is welcome to join!
Email bookclubs@bookmans.com to sign up for the first meeting and be here by 6:30 PM for the meeting.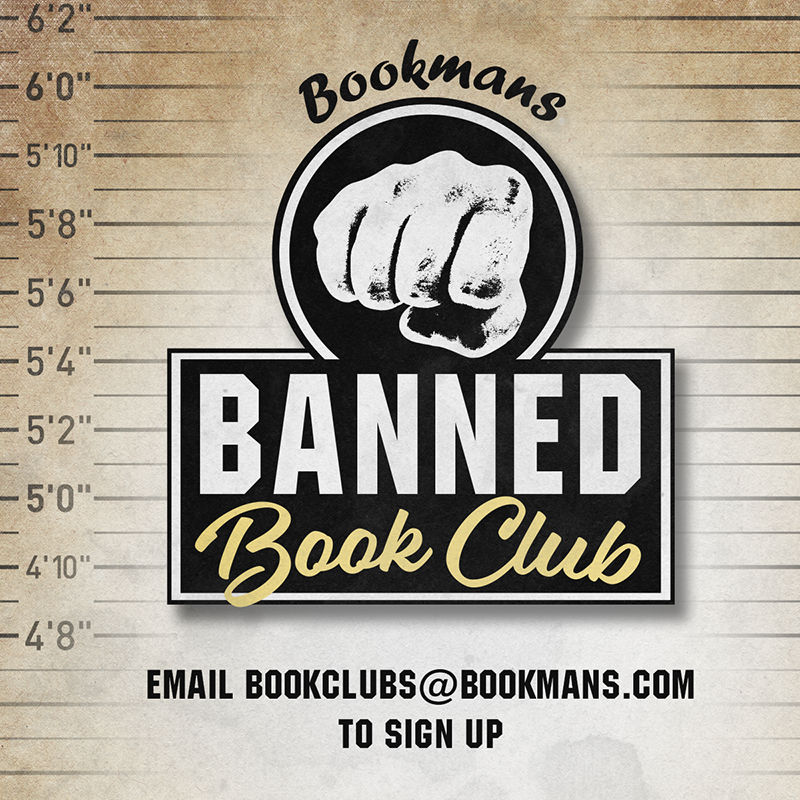 All book suggestions are welcome and encouraged during this introductory meeting, so bring your must-read list to share. The selected books will be decided as a group what books we will all read together over the next couple of months.
Snacks, laughs, discussion, and a shared love of books are to be expected during every meeting. We hope to see you there!
Leave a Reply