Date & Time
09/15/2018
1:30 pm - 3:30 pm
Location
Bookmans Mesa
Our Local Author Fair is an opportunity for authors and book creators to showcase their work, discuss and sell their books, network with one another, and learn more about writing and the publishing business.

Red The Pasta Pig – Caro "Pearl" McDonald
This is the story of Red, the Pasta Pig, a real-life pet Duroc pig who lives on an Arizona ranch. This book is the first in the series. Follow Red and his animal friends as he grows
up and travels throughout Arizona.
In Book 2, Red and friends travel to northern Arizona visiting awesome natural and historic landmarks.
Hailing from Scottsdale, local author Caro "Pearl" McDonald will be in store today signing copies of her beloved children's series. Red, The Pasta Pig. Caro is quick to point out a few fun facts about Red.  "Red and I lived on a ranch in Cave Creek, Arizona." "Red was my real life 600 pound Duroc pet pig." "Red had his own swimming pond." Most of all, "Red loved pasta.
Montana Cowboy – Walter B. Woodcock – Yvonne Brooks, Ed.D.
Walter B. Woodcock, a Montana Cowboy could really tell a story. His sage wisdom, anecdotes, and "Woodcockisms" have been captured in a small but powerful book with stories and illustrations that focus on the years 1929-1938. Author Yvonne C. Brooks Ed.D. will be here to discuss Woodcock and the importance of oral history with Montana Cowboy.
Dr. Yvonne Brooks received her college education at San Fransico State University and Arizona State University where she earned a Doctor of Education Degree, Brooks is a published author, historiographer, reading specialist, motivational speaker and retired professor from the Maricopa County Community College. For the work and dedicated service she provided teachers and students, Brooks received a Building Excellence in Education award.
Boomsnickle – Brenda Cranson

Boomsnickle
is the story of Sydney who discovers that the monster under her bed may not be as scary as it seems.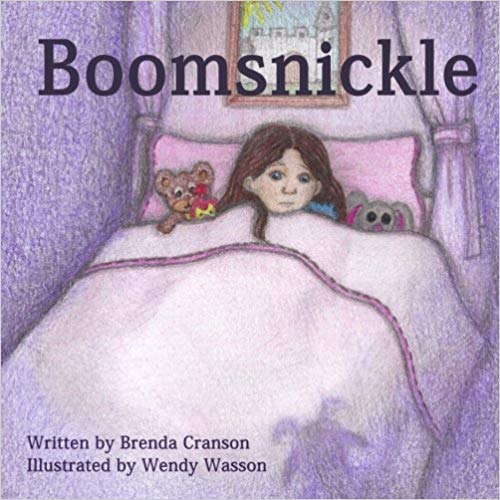 Benny Goes Bump – In this sequel to Boomsnickle, Sydney and Boom discover scary noises in the house at night.
Brenda was born and raised in Mesa. She currently resides in Tempe.  The home of ASU and, in large part thanks to ASU, a huge variety of places to eat.  Her earliest known work is a poem entitled "Bugs Are Neat Things". It goes "Bugs are neat things, snug, bug, hug, snug as a bug in a rug." Brenda wrote it in Kindergarten.
Don't miss your chance to meet and support a local author. Take home a fantastic story! Stop in today!
Leave a Reply