Date & Time
09/21/2018
6:30 pm - 8:00 pm
Location
Bookmans Phoenix
Bookmans Phoenix is having its first Backroom Book Club meeting – and you do not want to miss it! If you want to join this LIMITED SEAT book club, you can be one of the lucky few who get to go behind the scenes of Bookmans Phoenix, hang out with likeminded literary fans, and nosh on some snacks as we talk about a new book each month!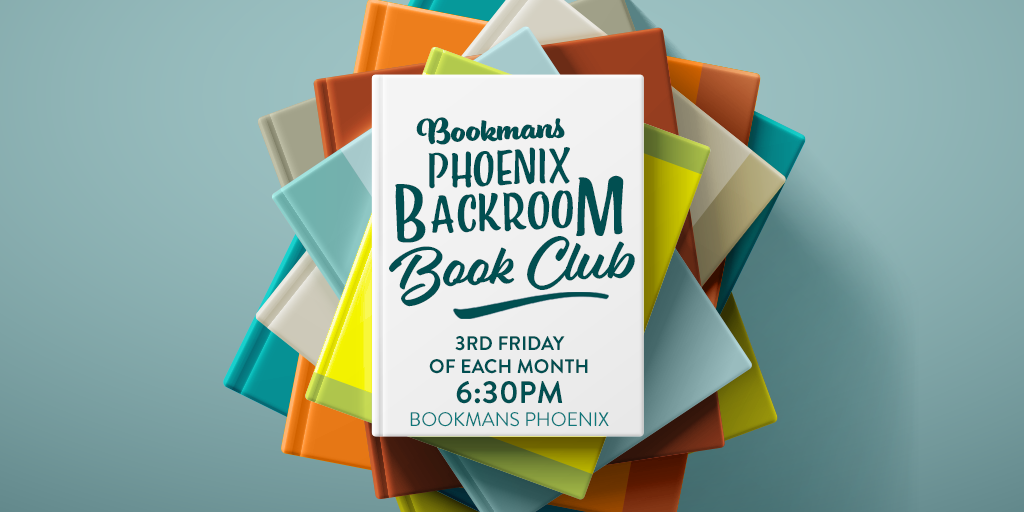 The Phoenix Backroom Book Club will meet every 3rd Friday at 6:30 PM at Bookmans Phoenix. During the first meeting we will be choosing which books we want to read, so bring your suggestions! To sign up for this book club, email bookclubs@bookmans.com today with the subject line "Phoenix Book Club." This is a limited-seating book club, and once it's full, it's full!
*Commented requests to join will not be considered. To sign up for this book club, you must email bookclubs@bookmans.com.
Leave a Reply