A Cafe in a bookstore? These days, it is the expected thing. But when you encounter the dedication to quality expressed in everything we do at Bookmans Flagstaff Cafe, there's nothing expected about it.
Our dedication to excellence starts with our commitment to serving only the finest specialty coffee. Sourced locally from Firecreek Roasters in Sedona, the beans are crafted to offer a coffee experience that speaks for itself. Delicious, fresh roasted weekly beans from just down the road; who could ask for more?
But a great bean is only as good as its preparation. That is why our professionally trained baristas are always committed to creating the perfect cup. And our cafes don't end with the coffee. We also proudly serve fine teas, delicious frappes, and local baked goods, all in the fun and quirky environment you're come to expect at Bookmans. In other words, there is something for everyone.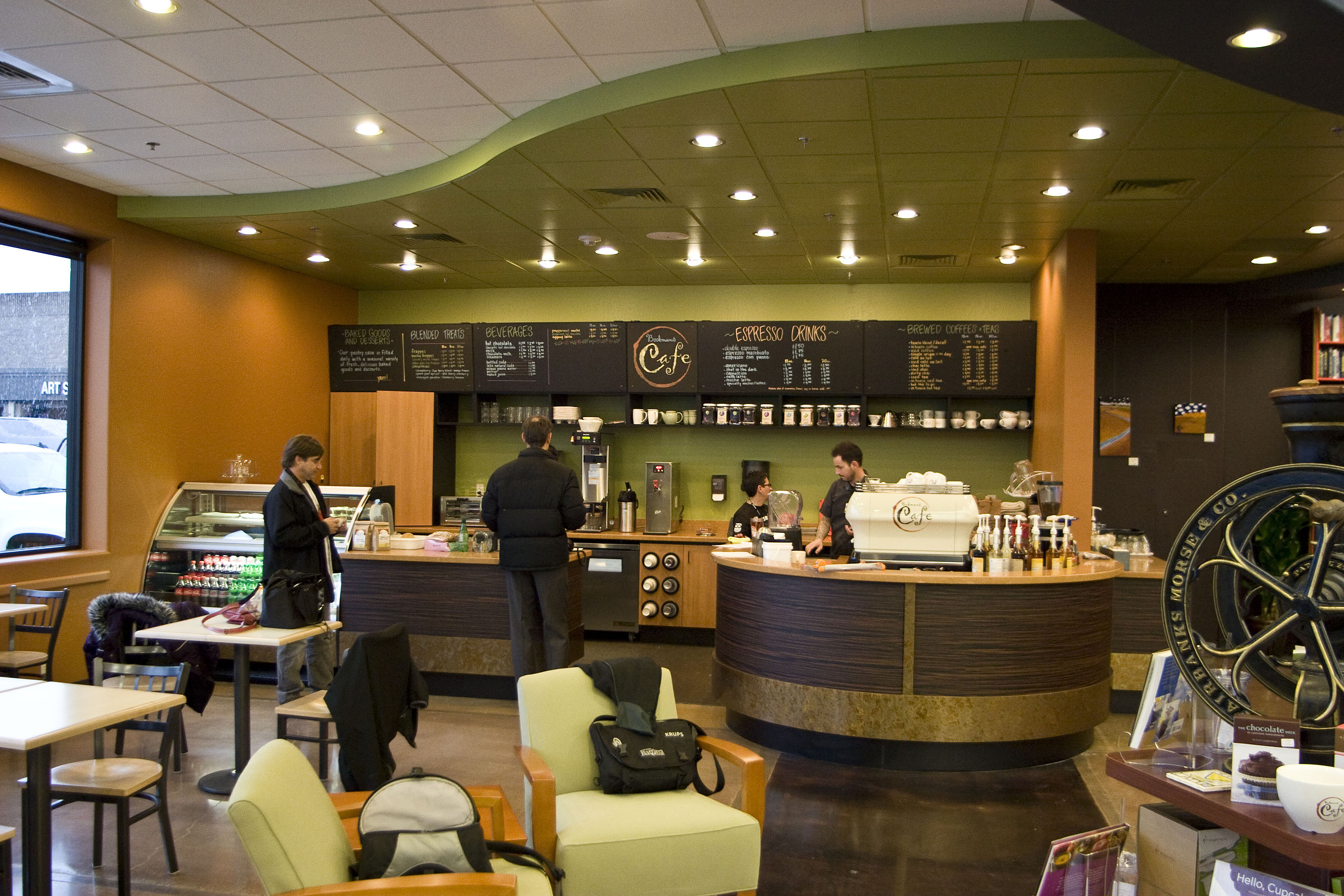 Here's the best part. Everything in our cafe, from the finest espresso to the sweetest locally baked cinnamon roll, is available to purchase with your Bookmans trade credit. That's right, you can trade in books you've already read, and buy yourself a delicious cup of espresso you can't wait to enjoy.