22feb6:30 pm8:00 pmAn Evening with Evangeline Parsons-Yazzie6:30 pm - 8:00 pm Bookmans Entertainment Exchange Flagstaff, 1520 S Riordan Ranch St.
Event Details

Author, Dr. Evangeline Parsons-Yazzie will be at Bookmans Flagstaff Saturday, February 22nd for a short reading and Q&A. Novels like Her Land, Her Love and Her Captive, Her Love have been flying off the shelves at Bookmans with many readers falling in love with Ninaanibaa and her family. Her Land Her Love is the first novel in an epic series of one family's perseverance during the long walk. A sweeping and authentic historical novelization of the 1864 forced removal of the Navajo people from Arizona to New Mexico. It is followed by Her Enemy, Her Love, Her Captive, Her Love and Their Land, Their Love.

About Her Land, Her Love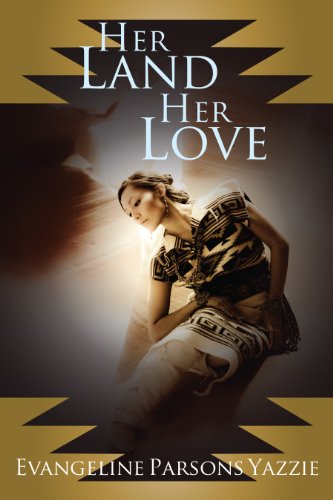 Ninaanibaa's heart belonged to Hashké Yił Naabaah (The Warrior Who Fights with Anger). She loved him for protecting his awéé' (babies), K'é (kinship), Naabeehó (Navajo People) and Dinétah (land). Hashké Yił Naabaah is summoned on a pursuit to restore peace and harmony to Dinétah. Nínááníbaa' gently placed her hand over her heart and wondered if her own heart was prepared to never feel love again. She stopped to think about life without love, the kind of love that her husband showered upon her. Leaving their sacred land was a painful decision forced upon them but Hashké Yił Naabaah and Nínááníbaa always relied on their love, prayers, and kinship in overcoming hardship, loneliness, and suffering. Will they escape the shackles of war and reunite with their children within the four sacred mountains of Dinétah?
The dialogue in this novel is written in Navajo with English translations.
About Salina Bookshelf
Salina Bookshelf, founded in 1994 is an independent publisher of multicultural materials which includes textbooks, children's picture books, children's chapter books, informational texts, reference books, audiobooks, and language learning materials. We specialize in dual language books in Navajo/English and Hopi/English, as well as textbooks used to teach Navajo language in schools.
Authentic depictions of Navajo life, both contemporary and traditional, are portrayed throughout the entire collection of materials offered. These resources have broad appeal in classrooms, adult centers, libraries, and homes to teach the Navajo language and culture.
For more information on Evangeline Parsons-Yazzie's novels or to check out other books from Salina Bookshelf visits salinabookshelf.com. You can find Her Land, Her Love and other books by Evangeline Parsons-Yazzie at Bookmans Flagstaff.
Time

(Saturday) 6:30 pm - 8:00 pm
Location

Bookmans Entertainment Exchange Flagstaff

1520 S Riordan Ranch St.