28mar6:00 pm7:00 pm(To be rescheduled)Drag Queen Story Hour With Arizona Theatre Company6:00 pm - 7:00 pm Bookmans Entertainment Exchange Phoenix, 8034 N. 19th Ave. Phoenix, AZ 85021
Event Details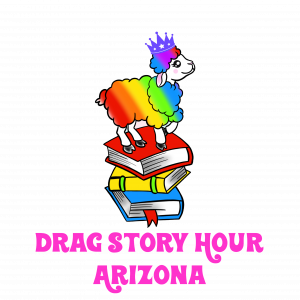 We're excited to have Drag Queen Story Hour – Arizona at Bookmans Phoenix in partnership with the Arizona Theatre Company to celebrate the opening of "The Legend of Georgia McBride".
Drag Queen Story Hour (DQSH) is just what it sounds like—drag queens reading stories to children in libraries, schools, and bookstores. DQSH captures the imagination and play of the gender fluidity of childhood and gives kids glamorous, positive, and unabashedly queer role models. In spaces like this, kids are able to see people who defy rigid gender restrictions and imagine a world where people can present as they wish, where dress up is real.
Through fun and fabulous literary experience, DQSH celebrates learning and play, encouraging kids to celebrate gender diversity and all kinds of difference, while building confidence in expressing themselves. To learn more about Drag Queen Story Hour, please visit their FAQ page.
Attendees are encouraged to enter to win a pair of tickets to an upcoming production of "The Legend of Georgia McBride" by the Arizona Theater company!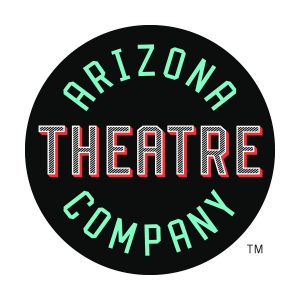 THE LEGEND OF GEORGIA MCBRIDE is a big-hearted, FIERCE, music-filled comedy. A theatrical cornucopia of camp, country music, drag, domestic dilemmas, and larger-than-life divas await you! Casey is an Elvis impersonator with everything going for him, including a flashy sequin jumpsuit. But just like that he loses his gig, rent is overdue and his wife announces a baby on the way. So when Elvis leaves the building and a drag show moves in, "The King" transforms into an all-out queen with the help of some new friends who become the second family Casey never saw coming. With snappy zingers and dance-worthy numbers, this wildly entertaining story will challenge your assumptions with extraordinary humor and depth. A valentine to the drag queens who helped mentor the playwright through his own coming out as gay while growing up in Florida, ATC is thrilled to bring you this light and fizzy comedy that's as sweet as it is hilarious.
"Stitch-in-your-side funny! Full of sass and good spirits." – New York Times
This production of THE LEGEND OF GEORGIA MCBRIDE celebrates diversity and inclusion and encourages us all to be allies, regardless of sexual orientation, gender, or political affiliation. It encourages everyone to find their true voice, even if you have to look in some unexpected places to find it, and it may contain moments of excessive glitter and lipstick. To find your tickets please visit The Arizona Theatre Company website. This production runs 04/02/20 – 04/19/20.
Time

(Saturday) 6:00 pm - 7:00 pm
Location

Bookmans Entertainment Exchange Phoenix

8034 N. 19th Ave. Phoenix, AZ 85021