19oct6:00 pm12:00 amFeaturedMidnight Madness Party & Sale!6:00 pm - 12:00 am Bookmans Entertainment Exchange Midtown, 3330 E. Speedway Blvd.
Event Details

Bookmans is open till midnight? IT'S MADNESS! Join Bookmans Midtown on Saturday, October 19th for an evening of sales and fun at our Midnight Madness celebrating our friends and neighbors in Tucson! It's our way of saying that Tucson rocks – and they know it!

That's right, the Midtown store is having exclusive sales and free events until the clock strikes 12 AM! Every hour starting at 6 PM, Bookmans will increase our discount by 5%. That means that you can come and shop between 6 PM and 6:59 PM and get 15% off your purchase or you can hang out with us until 11 PM when you'll score an epic 40% OFF your entire purchase!
Get your shopping on while you hang out and eat some grub at our visiting food trucks Purple Tree Truck and Gigi's Fusion Food Truck, chill in the BEER GARDEN, brought to you by Crooked Tooth Brewing (21+ to enter, so bring those ID cards), enjoy crafts, test your skills at trivia, DJs, Choose Your Own Adventure, be a part of a gamer live streaming, sample the hottest games with a board game speed play, sit the kids down for a whole host of events with MAKE WAY FOR BOOKS, Silly Tassie, and SO MUCH MORE! A portion of beer garden sales goes straight to Make Way for Books too!
Local businesses around Bookmans Midtown like Rush Bowls will be joining in on the fun too, and so is Brian & Kelly's Pumpkins and Trees, who have donated dozens of pumpkins for kids to paint and decorate! There's also a haunted basement tour that kids and parents won't want to miss! The Rocky Horror Picture Show Shadow Cast Heavy Petting AZ will be on deck to give customers a music-filled preview of their performance later that night at The Loft Cinema for the legendary midnight screening of Rocky Horror!
The University of Arizona students, this one's for you: UA students automatically get an ADDITIONAL 5% OFF their purchase any time from 6 PM until midnight when you show your Cat Card! That's a savings of up to 45% OFF!!!
Wait, What? Media will be LIVE STREAMING a ton of video games during Midnight Madness! We can't wait to tune in and watch them play classics like #JurassicPark, #SuperSmash (guests can join in!), plus interviews and even more games!
We didn't even get to the PRIZES! You can win a ton of things from gift boxes filled with Bookmans goodies to additional discounts to tickets to local concerts and events… and that's not all! Each hour, Bookmans will be randomly selecting 10 very lucky shoppers who will receive the next hour's discount early! Those lucky ducks will be the first to grab super sweet savings. The Dusk Festival crew want to make sure that you have a great time, so from 7-8 PM all Dusk tickets will be 20% OFF for a Flash Sale at Midtown!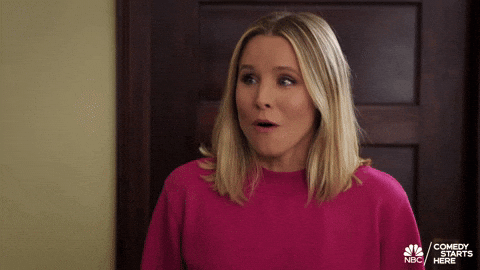 Every hour brings prizes, savings, and fun for everyone. As the party goes on the savings go up, so the later you stay the less you'll pay!
Time

(Saturday) 6:00 pm - 12:00 am
Location

Bookmans Entertainment Exchange Midtown

3330 E. Speedway Blvd.