01feb1:00 pm3:00 pmRead Local Book Fest1:00 pm - 3:00 pm Bookmans Entertainment Exchange Phoenix, 8034 N. 19th Ave. Phoenix, AZ 85021
Event Details

Shop Local. Read Local.

Let us connect you with local authors! Several authors will be available with their literary works for sale. Meet the authors, buy a book, and ask questions! That's the shop local way!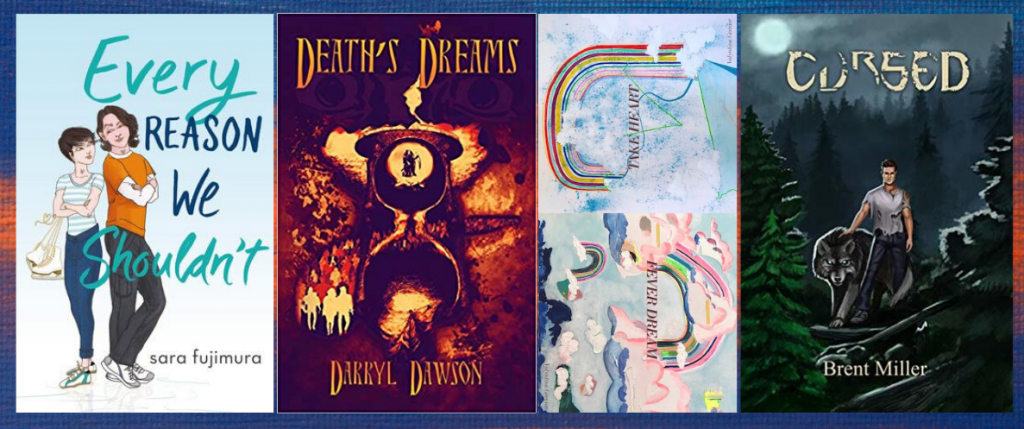 Sara Fujimura — "I'm the American half of our Japanese-American family. I spend about a month each summer at my in-laws' house in rural Japan with my family. So it will be no surprise that I've written about Japanese culture and raising bicultural kids for such magazines as APPLESEEDS, LEARNING THROUGH HISTORY, EAST WEST, RAISING ARIZONA KIDS, and MOTHERING, as well as, writing travel-related articles for the book TO JAPAN WITH LOVE. In April 2017, I released my first YA contemporary novel TANABATA WISH, which is (no surprise) set in Japan. My second book BREATHE (July 2018) is YA historical fiction set in 1918 Philadelphia. I have been a professional freelance writer and creative writing teacher for over a decade. Along with school visits, I have done presentations for SCBWI-Arizona, SCBWI-Japan, Girl Scouts, Desert Rose Chapter RWA, ONEBOOKAZ, TechPHX, Phoenix Comicon, and at several anime/manga/Japanese culture conventions. I'm passionate about literacy and supporting the next generation of writers.
Darryl Dawson is the author of two short story collections: DEATH'S DREAMS (2019) and THE CRAWLSPACE (2011), as well as one novella, IF IT BLEEDS (2014). His short stories have appeared in JOURNALS OF HORROR: FOUND FICTION, WHEN RED SNOW MELTS, DARK BITS, and VIGNETTES FROM THE END OF THE WORLD. His unique visions are shaped by Ray Bradbury, Clive Barker, Night Gallery, and Twilight Zone. He pays his rent by editing video for two local TV stations in Phoenix, Arizona. He's a huge fan of Manchester City (your argument is invalid) and is an active member of their supporter's club, The Desert Blues, based in Phoenix. He was born and raised in Los Angeles.
Valyntina Grenier is a poet and visual artist living in Tucson, Arizona. She was born in Lancaster, California, and educated at The University of California, Berkeley, and St. Mary's College, Moraga. Graduating with an MFA in poetry, she is self-taught as a painter, installation and Neon artist. In both language and visual art, she pushes the boundaries of representation and abstraction to create a vantage from which to view violence and prejudice. An LGBTQIA artist and activist, her work has appeared or is forthcoming in High Shelf Press, Lana Turner, JuxtaProse, Sunspot Lit, Bat City Review and The Impossible Beast: Poems of Queer Eroticism. Find her at valyntinagrenier.com or Insta @valyntinagrenier
Brent Miller has had a passion for writing since childhood. At thirteen he wrote his first full-length novel, and at sixteen he became a published author. Through that, Brent had the opportunity to hold multiple book singing events in Yuma, Arizona, as well as appear on local news and radio shows and speak in front of groups at the library and Rotary. After high school, Brent moved to Tucson to attend the University of Arizona where he majored in Biomedical Engineering. During college, he earned a black belt in Tang Soo Do, and he is still very involved with the program as an assistant instructor even after graduation. Recently, Brent started a career as an Engineer at Baymar solutions, a local engineering firm. All of these diverse experiences not only keep Brent involved with the local Tucson community, but they also help to enhance his writing, bringing his stories to life.
Time

(Saturday) 1:00 pm - 3:00 pm
Location

Bookmans Entertainment Exchange Phoenix

8034 N. 19th Ave. Phoenix, AZ 85021