13jan4:00 pm6:00 pmBookmans Features: Dr. Emily Levesque4:00 pm - 6:00 pm Bookmans Entertainment Exchange East, 6230 E. Speedway Blvd.
Event Details

With the James Webb Space Telescope's launch, 2022 is going to be a revolutionary year for astronomy and we are celebrating with renowned professor, Dr. Emily Levesque, author of, The Last Stargazers: The Enduring Story of Astronomy's Vanishing Explorers. In this sweeping work of narrative science, Levesque shows how astronomers in this scrappy and evolving field are going beyond the machines to infuse creativity and passion into the stars and space and inspire us all to peer skyward in pursuit of the universe's secrets.

About the Book

In The Last Stargazers, Levesque takes readers inside the most powerful telescopes in the world and introduces them to the people who run them. She also explores the future of one of the most ancient and inspiring scientific disciplines as we gain the ability to see farther beyond our planet than ever before while relying increasingly on code and computers to study the stars.

From the lonely quiet of midnight stargazing to tall tales of wild bears loose in the observatory, The Last Stargazers is a love letter to astronomy and an affirmation of the crucial role that humans can and must play in the future of scientific discovery.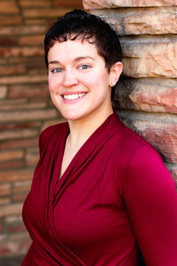 About the Author
Dr. Emily Levesque is an astronomy professor at the University of Washington and studies the evolution of dying stars. She has observed for upwards of 50 nights on many of the world's largest optical telescopes, visited more than a dozen leading observatories, and used the Hubble Space Telescope for her research.
She received her S.B. in physics from MIT and her Ph.D. in astronomy from the University of Hawaii. In 2014 she was awarded the Annie Jump Cannon Prize by the American Astronomical Society. She is a 2017 Alfred P. Sloan Research Fellow in Physics and a 2019 Cottrell Scholar.
Time

(Thursday) 4:00 pm - 6:00 pm
Location

Bookmans Entertainment Exchange East

6230 E. Speedway Blvd.