02dec6:00 pm9:00 pmTarot Con6:00 pm - 9:00 pm Bookmans Entertainment Exchange East, 6230 E. Speedway Blvd.
Event Details

Yule is approaching and it is the perfect time to celebrate the magick that is in our world. Join us on December 2nd from 6:00 pm-9:00 pm for an evening of all things witchy. All evening, we will have tables throughout the store for tarot readings, akashic readings, aura photography, panels, local witchy artists, and more.

7:00- Enjoy a in-depth approach on pendulums and how to use them by our friends at The Oak, the Ash, and the Boar.

7:30- Sarah from Tarot with Sarah will be teaching a class on the art of reading tarot and will lead a Q&A.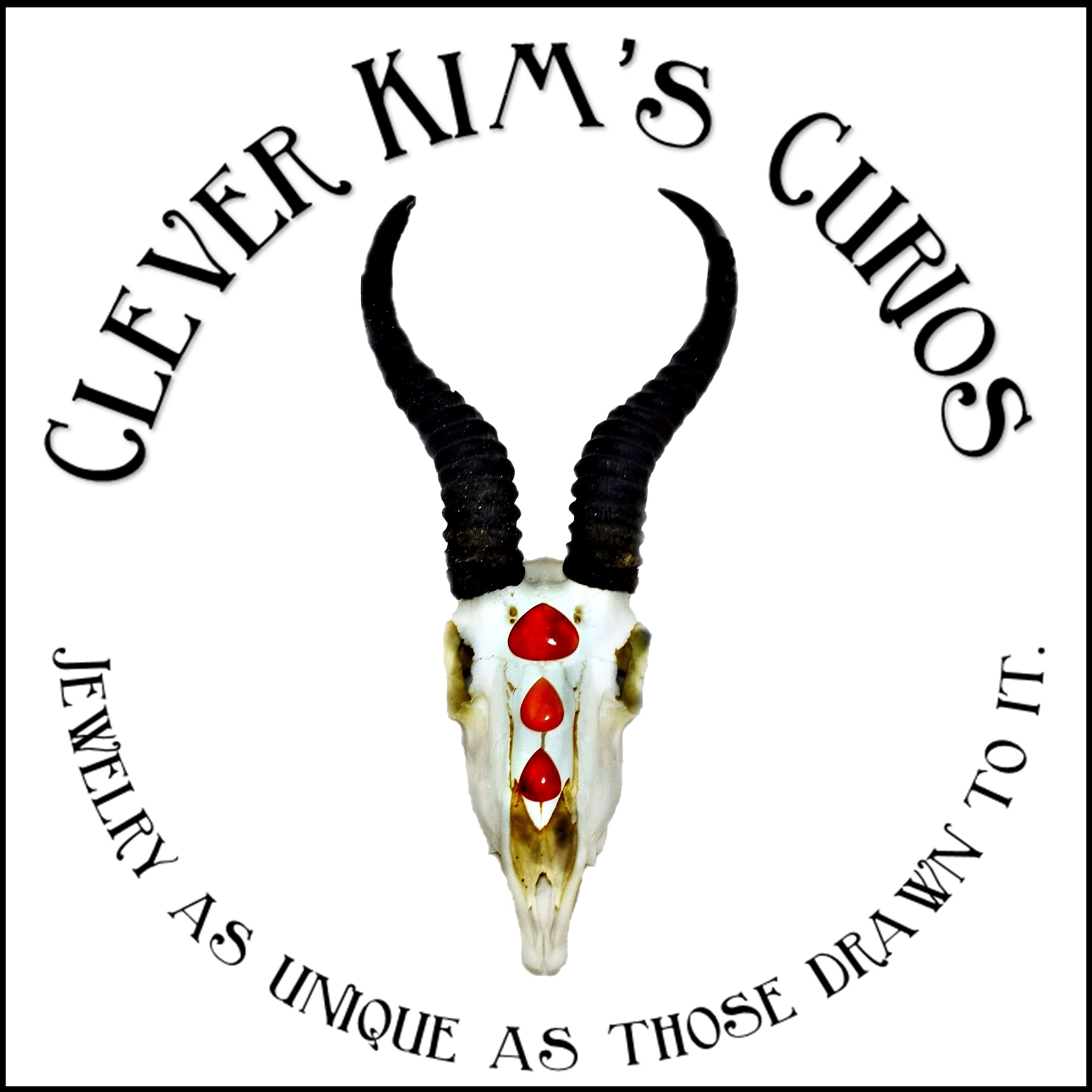 Clever Kim's Curios
Clever Kim's Curios makes jewelry as unique as those who are drawn to it. Featured on shows such as Charmed, The Orville, and The Vampire Diaries, this worn art is not just drawn from nature, but features the power and beauty of nature itself. Using ethically sourced bones and stones and inspired by magic and the moon, Clever Kim's curios resonate with innate energy and grace. And that's not all- Kim also hosts a podcast about witches! Hear about witch life, witch stories, and sometimes a little witchcraft, on Your Average Witch Podcast. Hear stories from around the world and find out how you're alike, or different, from someone in South Africa, England, or right here in Tucson! Stop by her table to browse for jewelry and maybe record a story or two. Visit Kim at cleverkimscurios.com or youraveragewitch.com, and follow her on instagram @cleverkimscurios and @youraveragewitchpodcast.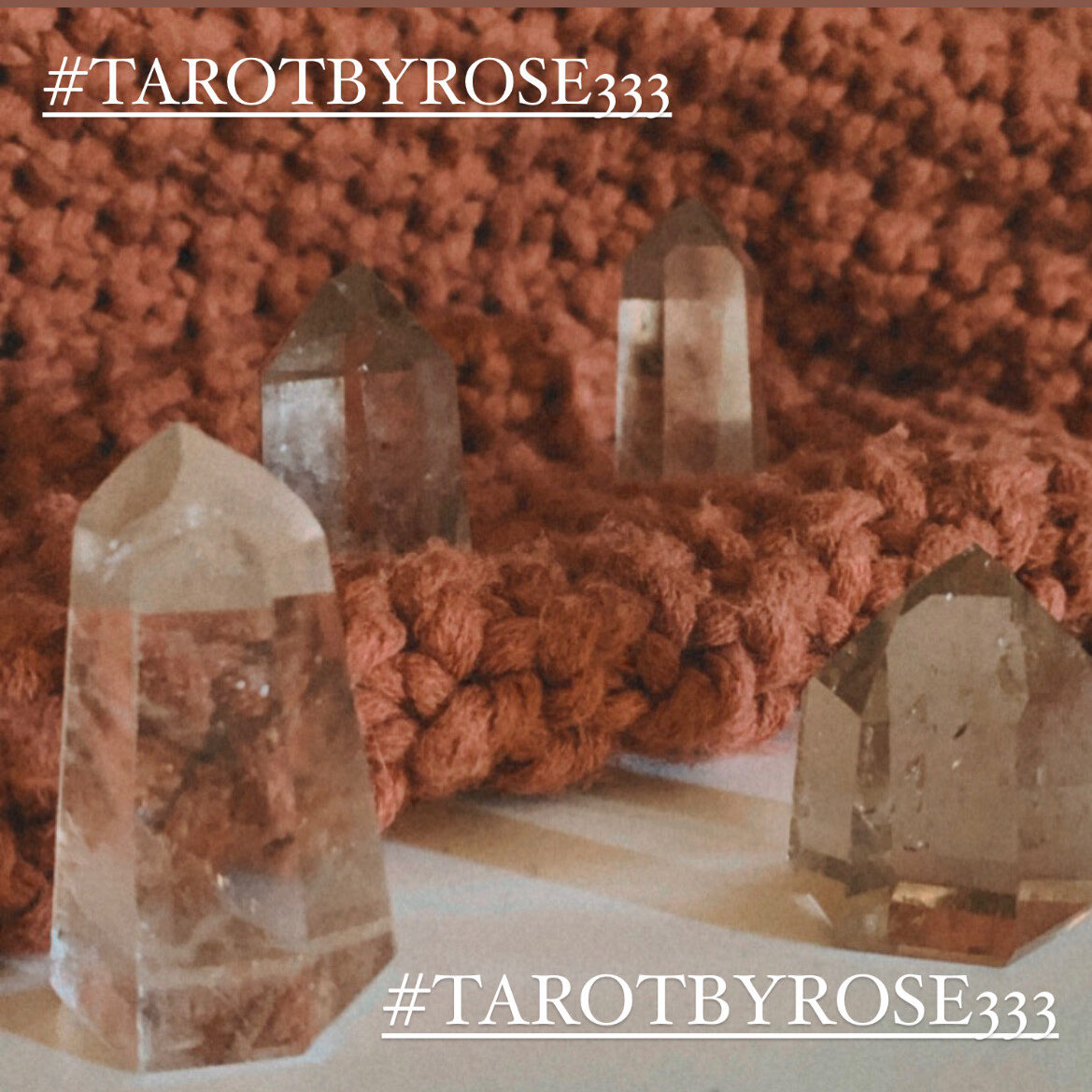 #TAROTBYROSE333 is a psychic channel trained in 3 sacred forms of energy healing including Reiki, Crystal Healing, & Archangel Healing. Rose provides a myriad of magical services including in depth readings, energy healing, long term wellness planning, and brand consultations for spiritual entrepreneurs looking to enhance their skills as a business owner. Looking to spice up your upcoming holiday party? Consider booking  Rose to curate an enchanting experience for your guests at your next private event! Follow Rose on Instagram @TarotByRose333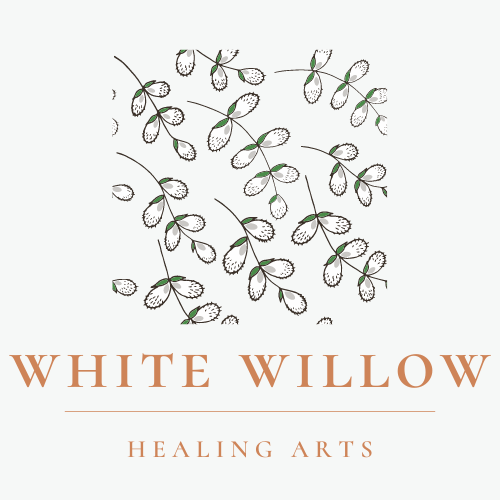 White Willow Healing Arts is a holistic health and wellness business located in Rita Ranch and owned by Kimberlie Faybik. Kimberlie is a holistic wellness practitioner, Reiki Master, Hypnotherapist, Master Herbalist, Tarot Reader and Intuitive Medium. By using alternative modalities combined with powerful coaching, proven hypnosis techniques and her gifts of Spirit, Kimberlie can assist you in resolving issues such as: negative habits and fears, help with making healthy lifestyle changes, manage chronic pain, resolve and release spiritual trauma, release negative energies, and heal past lives.
In addition to her holistic work, Kimberlie also makes organic bath salts, sugar scrubs, skin care, oil blends and other metaphysical supplies using ethically sourced materials. She holds an AOS in Mind / Body Transformational Psychology and Clinical Hypnotherapy from the Southwest Institute of Healing Arts as well as a Bachelors in Psychology, Human Development and Alternative Therapeutic Modalities from Prescott College. Kimberlie is devoted to healing, educating and empowering people in a peaceful, holistic, inclusive environment. Follow her on Instagram @whitewillowhealing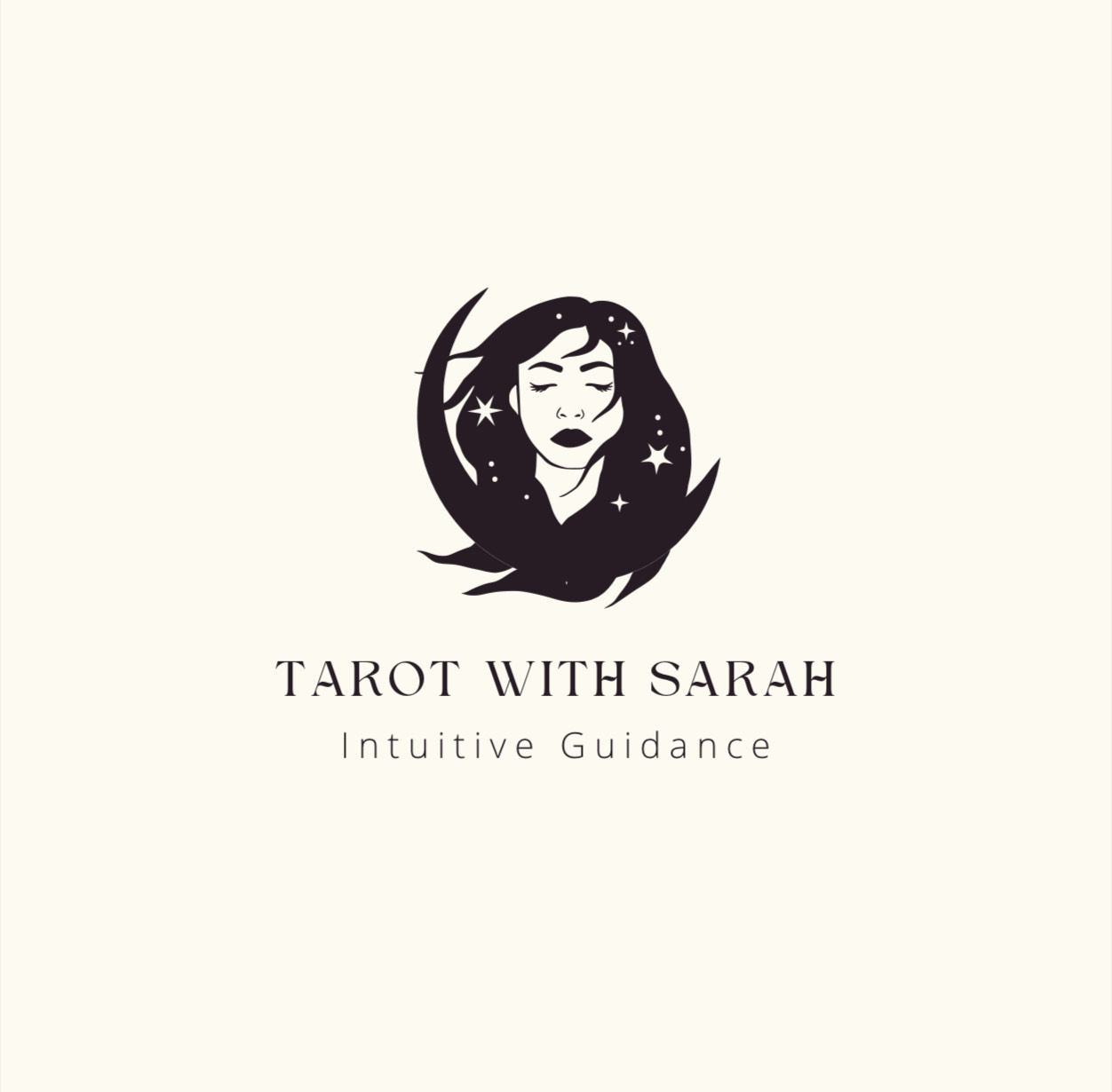 Sarah has always been an eclectic soul. Believing in the transformative power of the healing arts and energy work naturally lead her to this heartfelt profession. As an experienced intuitive reader, Sarah uses tarot and oracle cards as tools to provide her clients with guidance towards a direction of clarity in response to a given question/topic. Her style is unique in that she specializes in a holistic approach by integrating astrology, numerology, and gemstones. Sarah's goal is to empower her clients by supporting their process towards following their inner guide. She holds an inclusive safe space and invites her clients to come as they are. Follow Sarah on Instagram at @tarotwithsarah09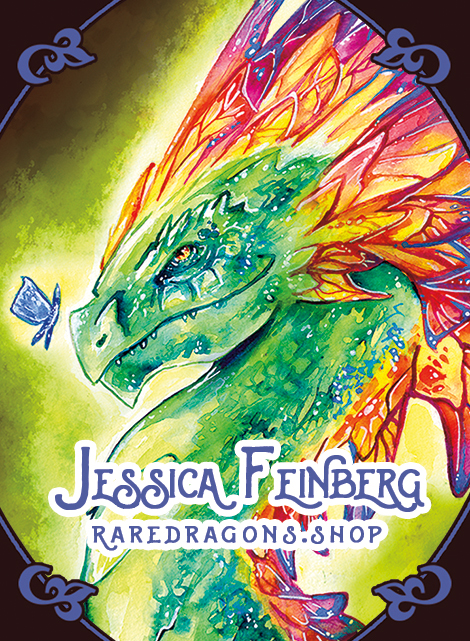 Jessica Feinberg is a quirky creator known for mixing mundane and magic. She has written/illustrated over 50 books including guides to fantastical creatures, coloring books, children's books, and more! She has also created over 20 decks of playing cards, 9 oracle decks, and two card games. Jessica has successfully funded over 50 Kickstarter projects, runs a monthly Patreon, an online store, a blog, streams art and oracle readings on twitch, and guest speaks at events. Blending traditional media, magic, and technology, she works in watercolor, digital paint, pencil, ink, and more. She currently resides in Tucson, Arizona with coyotes, faeires, dragons, roadrunners, jackalopes, six crazy cats, and her awesome boyfriend.

We are bold, soul-driven, badass witches. A community of modern magick makers, dreamers, healers, artists, and seekers. We are driven by our mission to empower each other to Own Our Magick; To listen to our souls speak, to step daringly into our power, and to live with radical authenticity and clarity. We aspire be a community resource and hub for connection, learning, and the highest quality metaphysical tools. In support of this vision, we work with a wide variety of local artists and makers in our desert home of Tucson, AZ, as well as independent artisans around the country. We offer magickal workshops, retreats, rituals, book clubs, and more to support true connection within our community. We work to create a space for learning and exploration that feels safe and comfortable for vulnerability, asking questions, and trying new things.

Four of Wands
We are Tucson's newest hub for all things Metaphysical. From crystals to pendulums to books to Tarot and oracle decks and more. We are proud to provide Tucson with metaphysical gifts and services. Our services range from Aura Photography to Reiki and Crystal Healing to Tarot readings as well as a variety of inspiring classes. Four of Wands is Tucson's only non-profit metaphysical store under the umbrella of Spark Project Collective, a non-profit serving the Tucson community focusing on supporting special needs and foster kids with art therapy, toy drives and fun activities aimed at personal growth. Stop by and see us!

Sixth Sense Energy Imaging
After tremendous success launching their business in New York City and traveling around the US, Victoria and Chris are excited to bring their unique brand of Aura Photography and Intuitive Energy Readings to their new home in Tucson.  Chris is a professional photographer and both Victoria and Chris are Shamanic Reiki Masters and intuitive readers, using aura photos to access intuitive information about each client.  They take special care with every photo and reading to provide a unique and personal  experience for everyone.  They both look forward to meeting you! You can learn more about Victoria's energy work and readings at:
www.awenpsirithealing.com
and follow them on Instagram at
@sixthsenseenergy
The Oak, the Ash and the Boar  is a traditional-eclectic coven.   We are a Dianic coven, teaching and learning together, each shifting in roles as others needs us to be. There is partnership between us rather than competition. If you are interested in talking more with us, you can contact us on our
Facebook page
or email us
OABTucson@gmail.com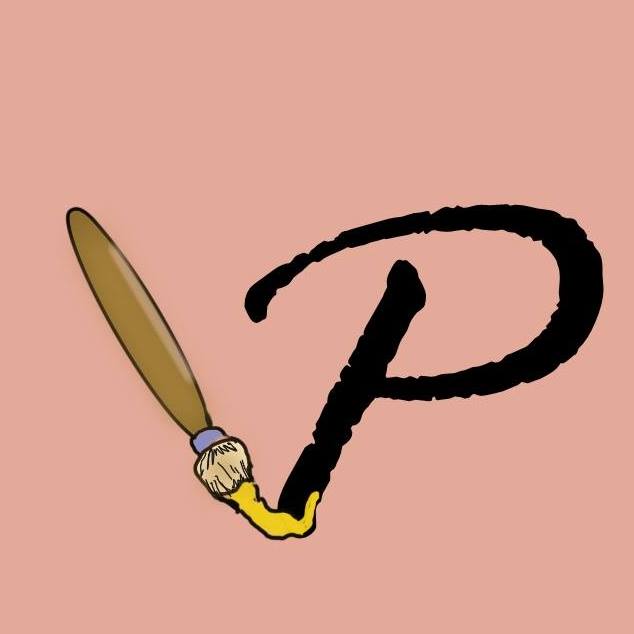 Punky's Paintings
Punky is a local artist native to Tucson who has been involved in the art community since 2003. She creates micro-macrame jewelry, functional macrame decor (plant hangers, fruit baskets, hanging shelves, etc), acrylic paintings on canvas, wire wrapped keychains and mini painted pendants just to name a few of her crafts!
Check out her website
. Follow her on
Facebook at Punky's Paintings.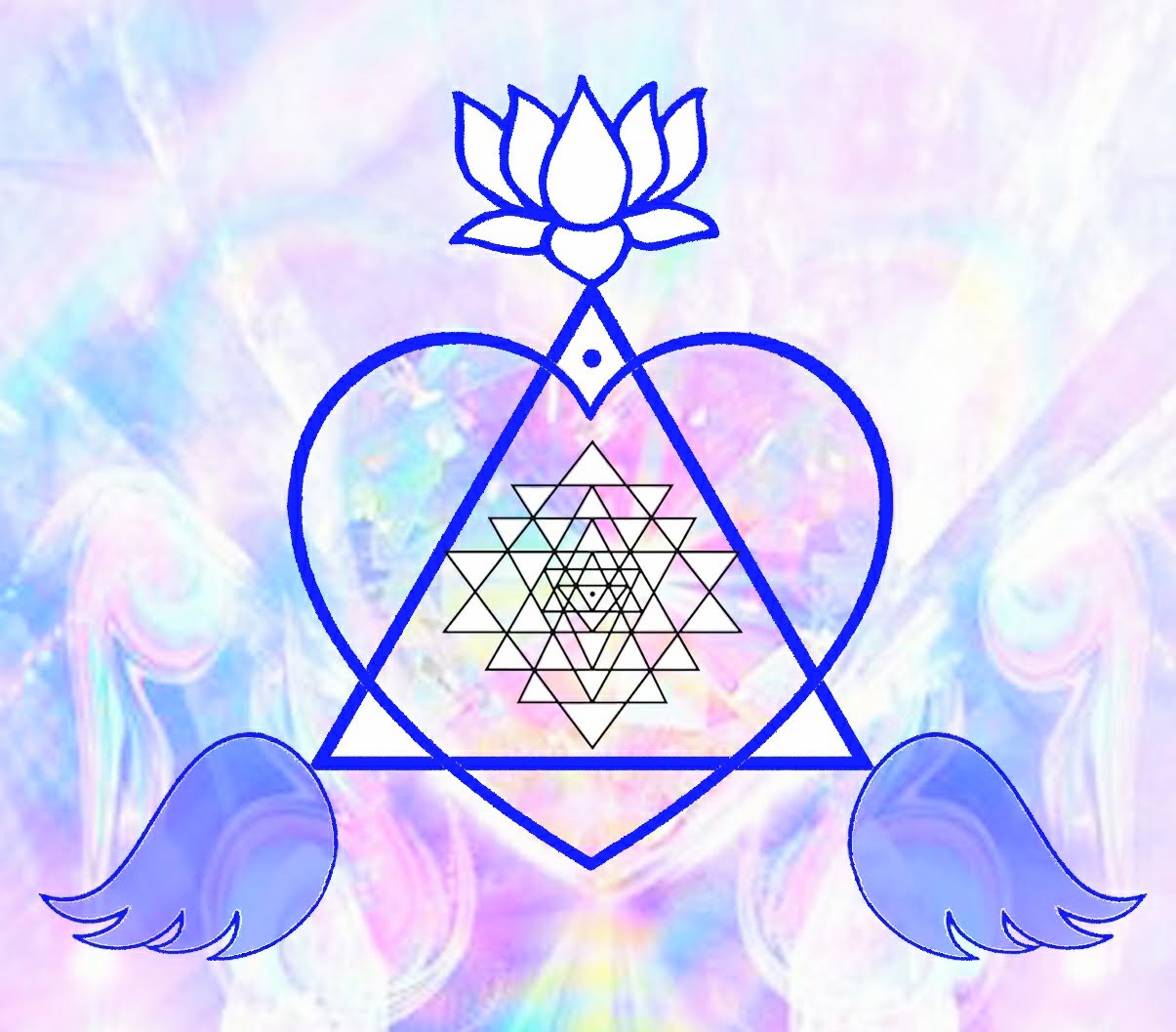 Ewelina is an Akashic Records Channel and Holy Fire Karuna Reiki Master and Teacher. She is a Galactic gypsy, practicing Reiki and connecting to the Akashic Realms wherever she goes.
Visit her on Facebook!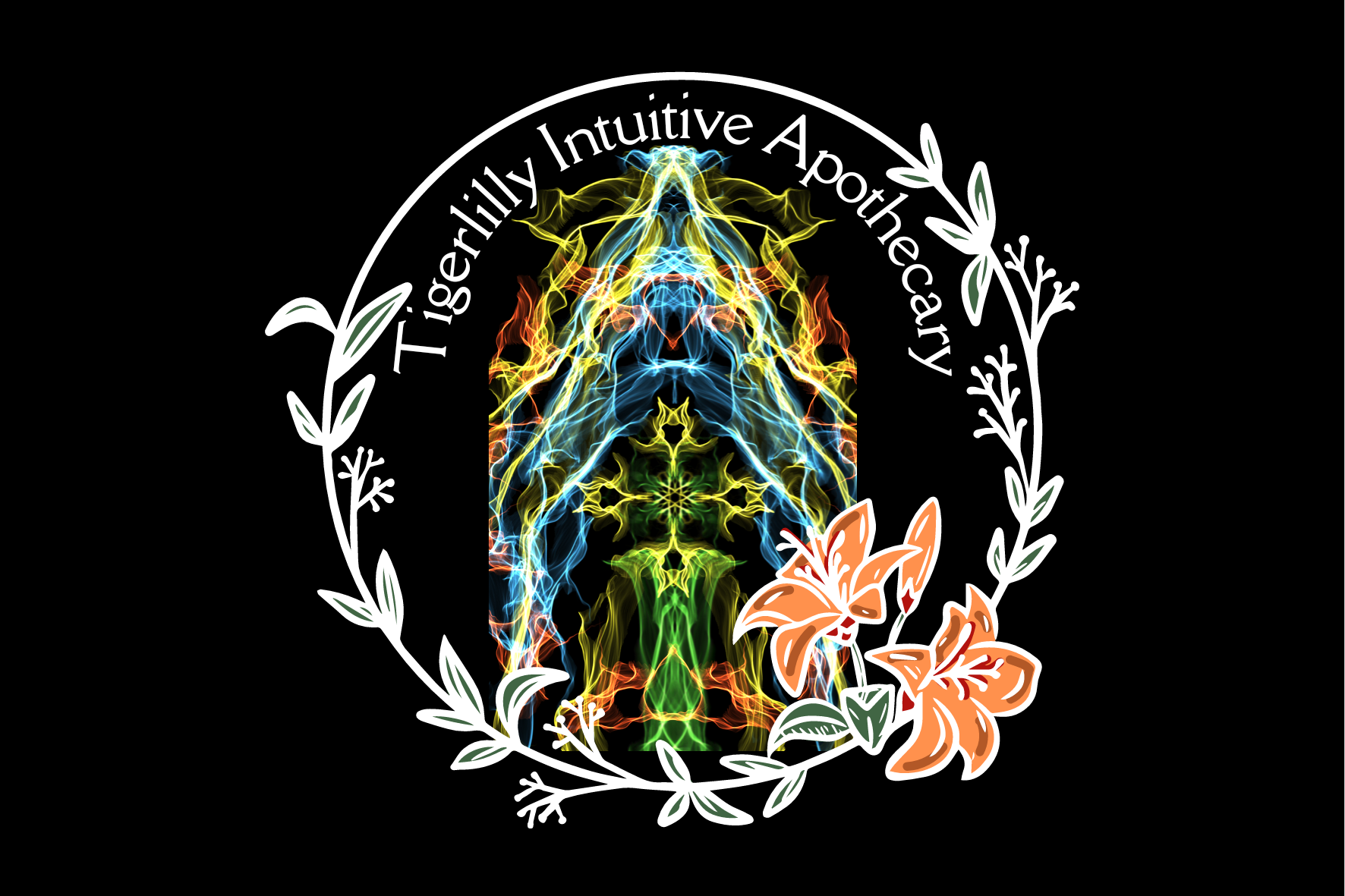 Tigerlilly Intuitive Apothecary
Amina Tollin is a registered nurse and certified herbalist. 38 years old, living in Arizona, Amina is the creator of Tigerlilly Intuitive Apothecary. Ever since she was a kid, she mixed her scientific mind with the spiritual. She loved to mix "potions" and brewed up scientific theories. Now as an adult Amina pursued her scientific mind and received an EMT certification, then spent 10 years as an LPN. She started to study herbalism and is currently pursuing her advanced accreditation in herbalism. Amina believes in the deep individuality of the human body and it's need for deep and consistent, individualized care. She pays close attention to symptoms and the body's subtle clues. Follow Tigerlilly Apothecary on Instagram!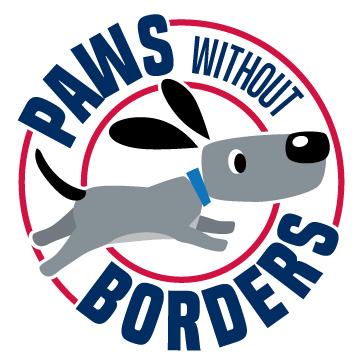 Paws Without Borders is a Tucson based non-profit whose mission is to help rescue, rehabilitate, rehome, and care for dogs found on the streets of Mexico. They work primarily with our sister organization, (Vidas Con Causa – Paws Without Borders, Mexico), but they also assist other rescues in Mexico as we can. Paws Without Borders – Mexico runs a shelter for approximately 100 dogs, and growing! They offer a safe and loving place for them to live their lives where they are provided medical care, food, and shelter. Whenever possible, they work to rehome these dogs through their partnerships with rescues throughout the US and Canada. In only one year they have found loving homes for over 40 animals from Mexico throughout the US and Canada. Paws Without Borders also has a wheelchair loan and donation program through which over 30 dog wheelchairs have been donated throughout the world to mobility challenged dogs and cats. They will be at the Bookman's Tarot Con on December offering 15-minute, 3 card readings for $20. All of their proceeds will go to Paws Without Borders!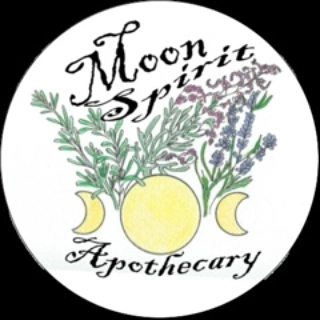 Moon Spirit Apothecary
Jenifer began her spiritual and metaphysical journey at 8 years old when she read Scott Cunningham's "Wicca for the Solitary Practitioner" for the first time. From that point on an book she got get her hands on based on witchcraft, magick, divination, you name it, she wanted it. In 2013 she took a year long program with world renowned Psychic Medium Sarah Lemons that helped her grow more deeply connected to her intuitive abilities and gain the confidence to start providing readings to the public. She also became Ordained via The Universal Life Church that year allowing her to lead ceremony, as well as perform marriage and death rites.  Her spiritual practices led her to become a Reiki Master in 2014, allowing her to help people heal others and herself in a new way. Energy workers get to help with issues in the Aura and Chakra spaces. Jenifer has a passion for education and believes that understanding where traditions and rituals come from helps us all be a little more open minded. In 2015 she began public ceremony and ritual in her community and teaching basic witchcraft practice as well as fun classes she called "Witch Crafting" where tools for spiritual practices and intention settings were created by students to take home and use in their own practice.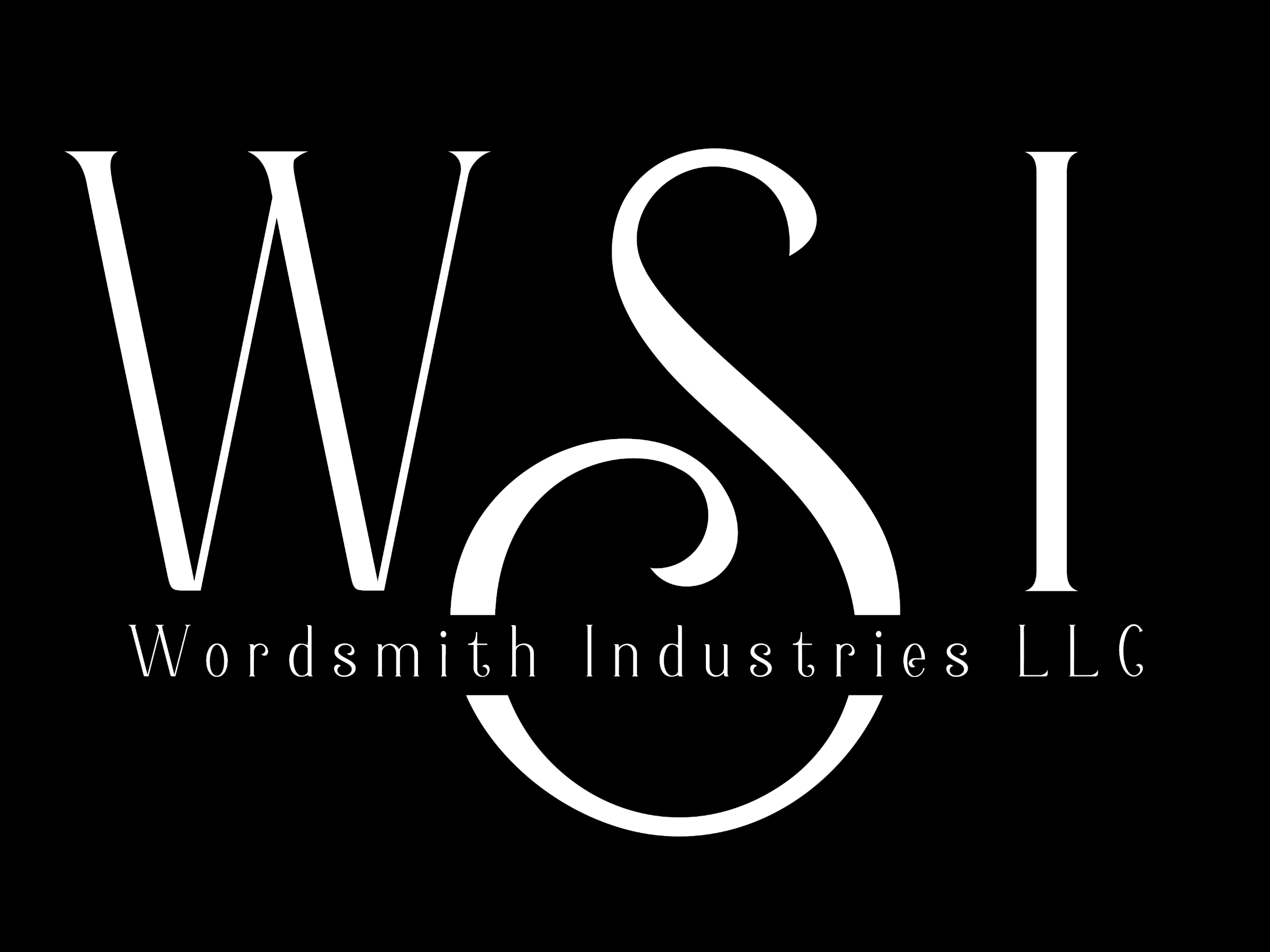 Wordsmith Industries
Wordsmith Industries was established in 2020 when two friends came together on a project and decided to run with it themselves. Wordsmith Industries is a small Tucson-based publishing business currently promoting the author Mona Ventress and her debut adventure fantasy erotica series, Lover of Mythic Proportions. Wordsmith Industries has the goal to help artists bridge the gap between creation and production in their local community by providing a one-stop-shop with an all-inclusive relaxed team.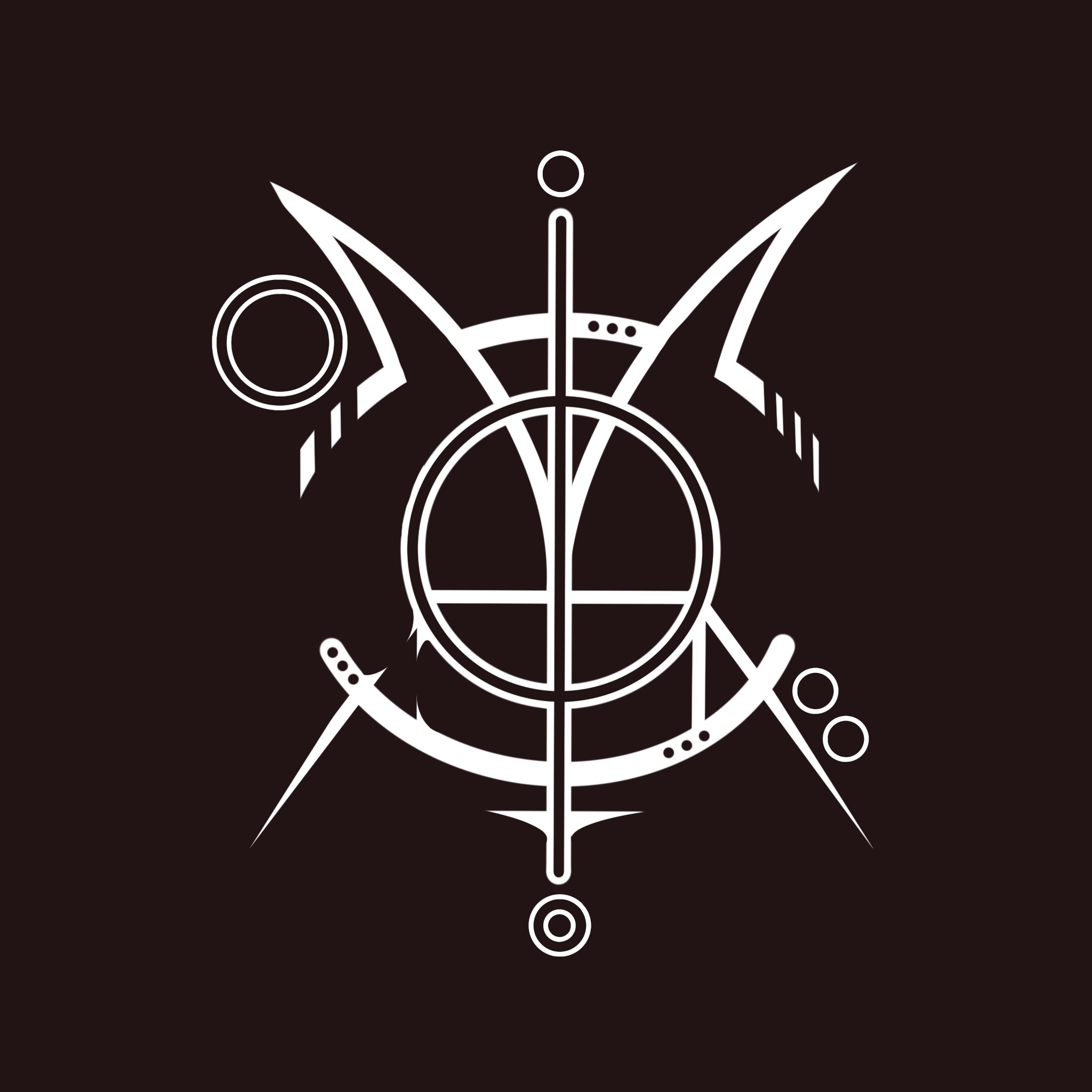 Ever since Roachie was quite young she has had a deep connection with the earth element. Because of this innate connection with nature she has found that tea leaf reading and bone reading has come quite naturally. View this experience in either style of reading as a ceremony. You can ask a specific question you'd like guidance towards or we can enter into this ritualistic practice very open minded with no specific intention. Bone readings are a great option for uncovering the future and delving into learning how to heal past trauma. Tea leaf readings are an excellent choice for discovering your own magickal powers, learning about past lives and otherworldly connections to spirits.
Time

(Friday) 6:00 pm - 9:00 pm
Location

Bookmans Entertainment Exchange East

6230 E. Speedway Blvd.