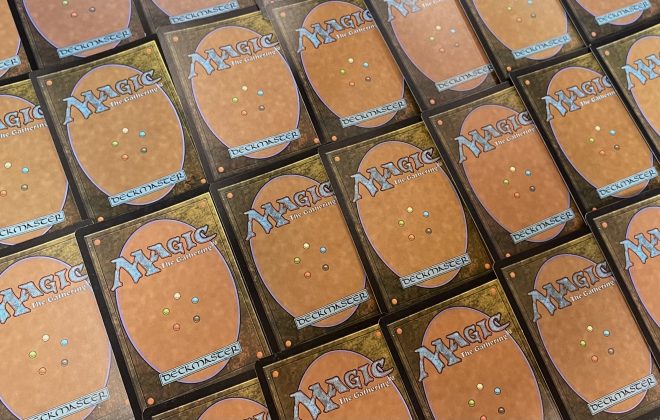 Crash Course: Magic the Gathering
Welcome, wizard! Prepare your library, for we are about to embark on an epic and potentially devastating duel. This is the world of Magic the Gathering, a fantasy trading card game that is extremely competitive and highly strategic. As intimidating as learning a new game…
Bookmans is the Place for December Merriment!
Happy December, everyone! Bookmans is more than excited to make the last month of 2019 an incredible one for our customers. That's why we're kicking the month off with our 12 Nights of Christmas sale! From December 2 – 13, we'll have featured items on…
Join the Banned in September!
Can you feel the magic in the air? Bookmans is conjuring up a whole lot of entertainment this September and we can't wait to share it with you! We're talking special storytimes, new tabletop gaming nights, authors, exclusive musical merch, Hogwarts happenings, and more! September…