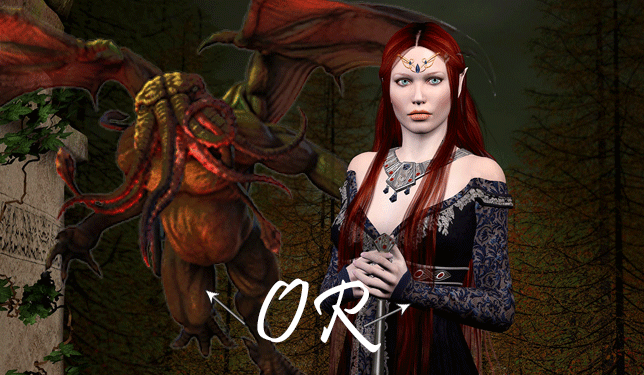 March is Magical at Bookmans!
Want to make March 2020 an absolutely magical one? Add all of these incredible Bookmans events to your calendar! We have gobs of fun on the schedule at each of our stores! Next up in BIG NEWS for Bookmans is artist Colin Cantwell, who is…
Our Animated Faves Never Have to End
I have been taking stock of pieces of culture that are near and dear to me. One of my favorite parts of pop culture is cartoons. Which got me thinking about what my animated faves from the past decade. I watch an animation to feel…
Top 10 Films of the Decade
As we approach the end of the decade, we thought we would get in on the list action and ask our most opinionated movie experts to list their top 10 films of the decade. Every list is stacked with some heavy hitters and audience favorites….
Native Voices To Follow
This Native American Heritage Month we're highlighting some of the amazing and influential native voices currently making waves online. Social media provides an accessible avenue for young people to learn, engage and discover an online community where they feel represented. Even though it is available…
How to Explain a Movie Plot, Badly
If you know me, you'll know I am almost totally uncultured when it comes to movies. Now, don't get me wrong, I love watching movies. But the list I have accumulated over the years of "must-watch movies" (or so my friends tell me) has just…
The Haunting Of Ed and Lorraine Warren
We love a good scare or haunting on Halloween. Some scientists believe that it's a natural craving humans have to whet our brains' appetites for fight or flight responses. Whether it is those bloodcurdling screams heard echoing in the night or the moaning of a…
13 Classic Horror Movies
Halloween horror movie season is just around the corner and that calls for a movie marathon! These scary movies are a combination of jump scares and genuinely terrifying stories. Also, I would not recommend these to children… some of these films are quite horrifying. These…
The Best Disney Halloween Movies
Listen, Disney Channel Original Movies are LITERALLY the greatest. They are, hands down, THE BEST made for TV films known to man. My not-so-humble opinion, of course. Smarthouse, Zenon Girl of The 21st Century, The 13th Year, Luck of the Irish? I could go on…
Summer Blockbusters We Can't Wait To See!
Summer is here and with it some awesome movies all vying for our attention and box office dollars. Summer may be when most of Arizona is currently melting into the concrete, sorry Bookmans Fam, but it is also when all the latest blockbusters hit the…
Movies Made for the Holidays
After eleven long months suppressing all of our holiday cheer, December is the time we can finally let our inner elves run amok! So what better way to celebrate all 31 magnificent days by watching a holiday movie each day in December. We've compiled a…
Finding Your Moment(s) of Zen
Much to our chagrin, the month of October is not all about Halloween, horror, and the macabre. October is also about looking inward toward one's self and finding new ways to handle and express your feelings in a positive way. That's right, October is National…
Summer Getaways in Arizona and Beyond
Since our school days, we are kind of trained to think of summer as vacation time. Though, when you live in Arizona, summer seems never-ending. It's true, that most people find it easiest to get time off as far away from the holidays as possible….
Sci-Fi Shows You Need to Binge Watch
Nothing beats that feeling you get when you finally find a good show to watch. What's even better is finding a show so good you can't stop watching. I'm talking about the stay-up-til-3:00-AM-again-even-though-you-promised-yourself-you-wouldn't kind of shows. Once you're hooked, it's hard to stop! Trust me,…