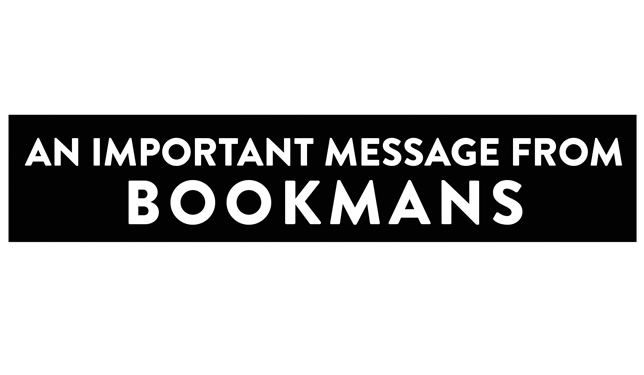 An Important Message from Bookmans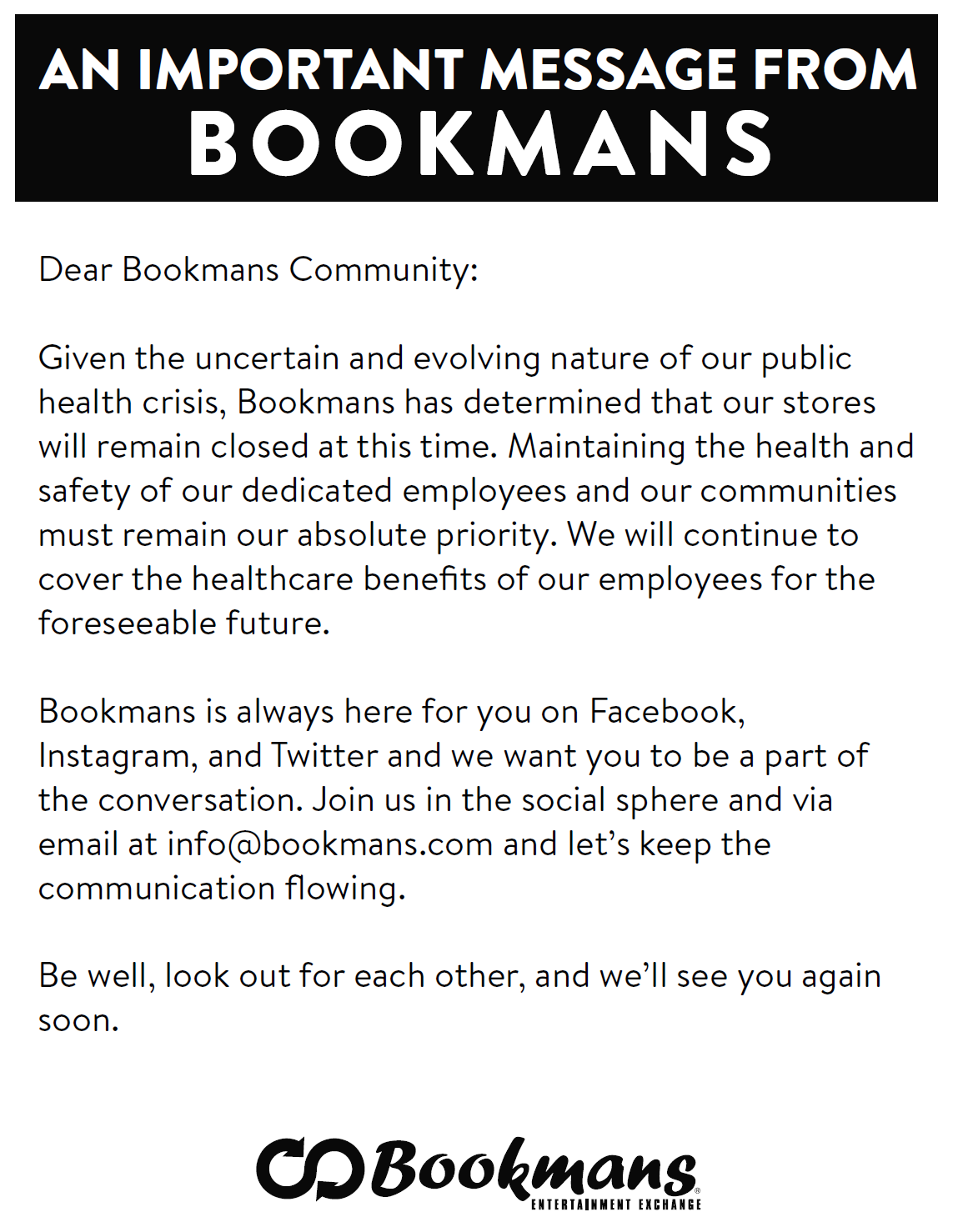 Dear Bookmans Community:
Given the uncertain and evolving nature of our public health crisis, Bookmans has determined that our stores will remain closed at this time. Maintaining the health and safety of our dedicated employees and our communities must remain our absolute priority. We will continue to cover the healthcare benefits of our employees for the foreseeable future.
Bookmans is always here for you on Facebook, Instagram, and Twitter and we want you to be a part of the conversation. Join us in the social sphere and via email at info@bookmans.com and let's keep the communication flowing.
Be well, look out for each other, and we'll see you again soon.
– Bookmans
24 Comments
Comments are closed.