Bookmans Live Auction Item List for Feb 2021!
The next Bookmans Live Auction is happening Feb 12, 2021 at 7:30 PM on Facebook Live at @Bookmans and it will be hosted by All Puppet Players' Hamlet! All items below will be up for auction and are only available via the live auction on…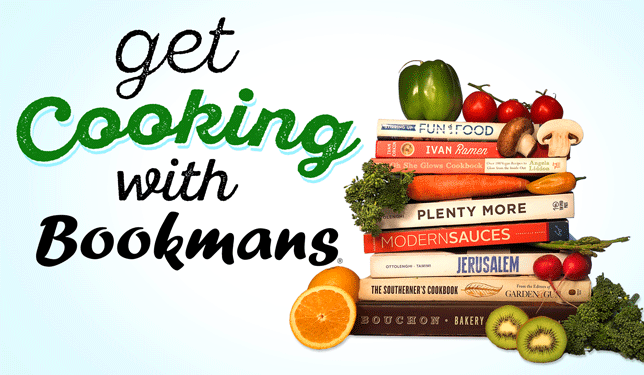 Get Cooking With Bookmans in November!
Bookmans is ready to make November the best month of the year! We've got new store hours, ways to show some kindness, and plenty of reasons to make Bookmans the place you do all of your local shopping for the holidays! First, let's start with…