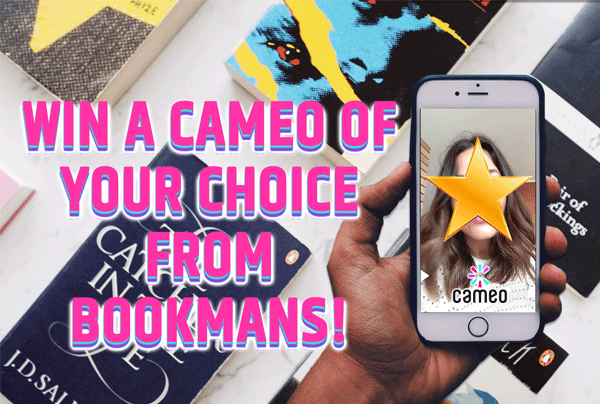 Win a Cameo from Bookmans!
Have you seen the amazing talent that you can hire on Cameo to send yourself or someone else a special personal message? It's just about the coolest thing ever, especially if your favorite celebrity is available! Well, Bookmans is rewarding all of our readers with…
Bookmans' 10K Giveaway!
What's better than shopping at Bookmans? Winning a $100 Bookmans gift card to shop with! That prize can be yours if you help Bookmans reach our 10K+ follower goal on Instagram! If you are not a follower of @Bookmansaz on Instagram, you are halfway to…