May Your Geek Flag Fly!
Bookmans stores have everything all manner of geeks could ask for. Whatever your geek freak, from video games to vinyl to books, we've got you. Bookmans is the place to let your geek flag fly in May! Check out what's in store and definitely take…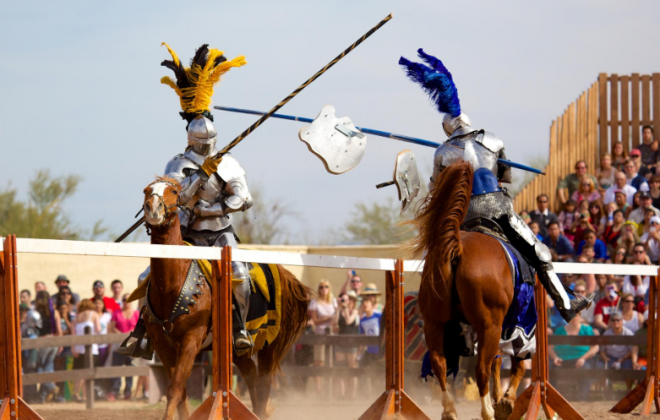 Lords and Ladies, the Arizona Renaissance Festival is Upon Us!
*Bookmans issued buy-one-get-one entry coupons are valid ONLY on Feb 8, Feb 9, or Feb 17 (Presidents Day). The one-free-child-with-the-purchase-of-one-adult entry coupon is valid from Feb 22 – Mar 29th only.  Good morrow, all! The 32nd Annual Arizona Renaissance Festival and Marketplace is bringing us…
Grant Location Liquidation Sale
We recently moved our well known Grant location to the new Bookmans Midtown location at 3330 East Speedway Blvd. just east of Country Club Rd. Bookmans Midtown is up and running and ready for you to come buy, sell and trade. With that said, most of the stores inventory made its…