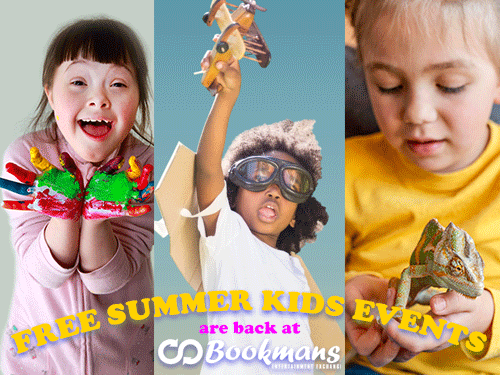 Free Summer Kids Events are Back at Bookmans Tucson!
Every year, Bookmans does something special to help kids have some awesome summertime fun. There is plenty of time for children to play video games and hit the pool. Bookmans wants to add another level of fun to their summer schedule with our free Summer…
July Events, Big Sales, and Celebrations at Bookmans!
July is the last of the long summer months, and Bookmans wants to make sure that you have plenty of opportunities to beat the heat and have a blast doing it with our July events! We've got so many celebrations heading to Bookmans communities in…