Ultimate Movie Party: Clueless
You may have noticed that the 1990s are totally back. From fashion to music, everyone is getting in on the fun and funky styles of Xennials' teenage years. With that in mind, this Ultimate Movie Party blog is giving you the 411 on hosting an unforgettable Clueless-themed movie night! Is there anything better than rolling with your homies at a movie party? Uh, I don't think so!
Allow me to take you and your guests back to a time when dial-up internet was impressively fast and My So-Called Life was still on the air (I'm still crying about that one). Grunge was everything, Beavis and Butthead quotes were flying out of everyone's mouths, the rave scene's pants threatened to swallow us all whole, and Clueless was a breakaway summer hit.
Clueless, Amy Heckerling (1995)
A quintessential coming of age comedy, Clueless is an unforgettable flick that still holds its own against any comedy. It was subversive, charming, hilarious, romantic, and loaded with dialogue that was downright contagious. The word "whatever" spread like wildfire and took years to go away. It also launched the careers of Paul Rudd, Alicia Silverstone, Brittany Murphy, Donald Faison, Jeremy Sisto, and Breckin Meyer.
Clueless, a loose adaptation of Jane Austen's Emma, is the story of Cher, a Beverly Hills high school student, whose world revolves around shopping, parties, and her social circle. As Cher and her best friend Dion navigate the choppy waters of high school, they make time to bring new girl Tai into their fold as Cher figures out what type of person she wants to be. Clueless is so refreshing because it never falls prey to stereotypes. Seemingly vapid rich girls are actually smart, sweet, and thoughtful; teachers are not just plot devices but actual humans; high school is not a waking nightmare but an ebb and flow of fun and drama.
A 90s-themed movie party is guaranteed to bring your friends over in droves. Here's how to throw the ultimate Clueless movie night bash that will fill your Instagram feed with about a thousand shots of your friends rocking their 90s best and having an amazing time.
Dress the Part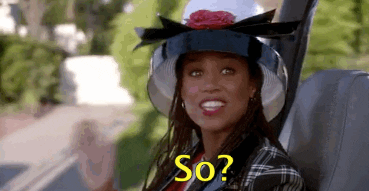 Cher wouldn't be caught dead in last season's fashions but reviving some of the crazy clothing of the mid-1990s is easier than ever. Be sure to let your friends know on the invite that this is a costume-worthy party and that they should dress the part. Typical 90s fashions include tie-dye, grunge chic, plaid everything, unusual hats, chokers, overalls, chunky or platform shoes, Timberlands, tracksuits, Kangol hats, neon anything, geometric-pattern shirts, and your Beverly Hills best are all par for the course.
Set the Scene
To Clueless up the décor, add some bright colors, plaids, and high school cheer to your space. If you want to really go for broke and recapture the magic of the infamous "Valley party," be sure to hang some Christmas lights, decorate with life-sized light up snowmen, and throw some beach balls around.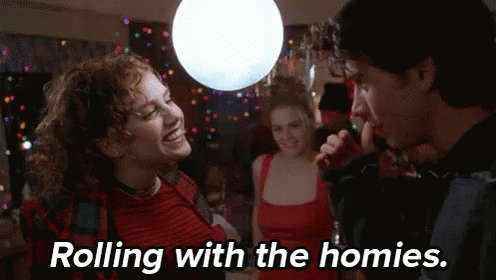 Food
Remember when Cher tried to bake cookies by throwing a roll of cookie dough into the oven, not setting a timer, and basically setting her kitchen on fire? Cookies are a must bake for your shindig to pay homage to her efforts. Other very Clueless foods include breadsticks, Diet Cokes, Snapple, Cheetos, brownies, a fancy pants cheese and cracker plate, delicate finger sandwiches, non-fat lattes, beer, and other after-school snacks you just know everyone will love.
Entertainment
The Clueless soundtrack is already pretty great, but there's so much 90s to rock that your playlist can be virtually endless. From the Squirrel Nut Zippers (remember those guys?) to Cypress Hill, so many bands call the mid-90s their heyday and are going to have your party guests jonesing for beepers and Woodstock II.
This movie lends itself to quite a few games including a costume contest, but if your guests are the drinking type, drink every time someone in Clueless says a word we no longer use like "buggin'," "jeepin'," "outie," "as if," and of course, "whatever."
Lost your copy of Clueless? Head to a Bookmans near you and grab one!