6 Shows to Binge While You Wait for G.O.T.
Winter may be here for the folks of Westeros, but the rest of us still have to wait until April 2019 to see who comes out victorious in the eighth and final season of Game of Thrones. And while we wait to find out what happens to the King of the North, the Mother of Dragons, and the rest of the Westerosi, we must endure the coming winter ourselves. Or, if you're an Arizonan also, what I call "intense sweater weather."
However, with HBO beginning its promotion for the upcoming series, I'm not sure if I have what it takes to last the remaining five month or so months before the first episode drops. So, if you're anything like me and are craving some action, betrayal, or just need something new to watch, check out this list of six shows to binge before the upcoming season of Game of Thrones.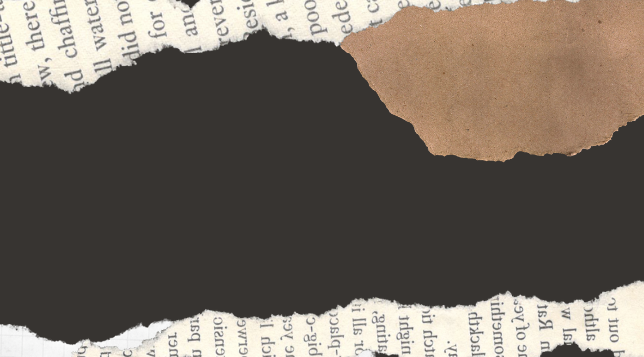 Vikings
I'd call the show Vikings Game of Thrones without dragons. This fictionalized series based on the tale of Ragnar Lothbrok, and History Channel's first-ever scripted series, has everything from bloody battles for power, shifting allegiances, and more than a handful of badass warrior women. This show is Game of Thrones on a much smaller scale and more intimate level, which if you're like me and you love to see your favorite character get all the screen time, this is the one for you.
5 Seasons, 59 Episodes
Status: Second half of Season 5 premiering on November 28th, renewed for Season 6
The Tudors
Jonathan Rhys Meyers stars as King Henry VIII in this Showtime show where Natalie Dormer started her habit of wanting to be queen as Anne Boleyn prior to her role as Margaery Tyrell. This period drama has sex, beheadings, really scary priests, and families being torn apart by politics. However, no dragons. But plenty of Game of Thrones-level intrigue and blush-worthy scenes.
4 Seasons, 38 Episodes
Status: Concluded in 2010
Rome
Set in the final years of the Roman Empire in the 1st century and starring Indira Varma before her role as Ellaria Sand, Rome is one of those TV shows that should have lasted longer than its two-season run. With a sprawling cast of characters and spanning over a twelve-year period this show was captivating and full of drama and was gone too soon. Still, no dragons, but man, does the fighting more than make up for it.
2 Seasons, 22 Episodes
Status: Cancelled in 2007
Black Sails
If you're looking for a more realistic, nitty-gritty, period drama, look no further than Black Sails. Set two decades before the events of Robert Louis Stevenson's Treasure Island, this everything you love about Game of Thrones on the sea. The series does have a slower start than Game of Thrones, not every show can start with a kid being pushed out of a window, but it picks up with a vengeance. "Because in the darkness, there be dragons."
4 Seasons, 38 Episodes
Status: Concluded in 2017
The Last Kingdom
Switching back to the medieval era, specifically when the Anglo-Saxons were invaded by the Danes (see Vikings above), The Last Kingdom follows Uhtred, a "kind of" hero in a world being torn into, and one he is born of both. He's an ambition character with a thirst for revenge who makes terrible and difficult choices. If that doesn't sound like Game of Thrones, I don't know what to tell you any more. Also, like Game of Thrones, this is a world where no one is safe, especially from religious and cultural tensions. But, definitely safe from dragons.
3 Seasons, 26 episodes
Status: Season 4 currently unconfirmed
Norsemen
After all of these serious dramas, I had to leave with this comedy. This originally Norwegian comedy is a six-part series of hilarity following the village of Norheim. Its Game of Thrones meets Vikings meets Monty Python. Just let that seep into your head for a brief moment and yes, that's exactly what it's like. And dragons! Just kidding, but honestly, I wouldn't be surprised if one popped up in the future.
2 Season, 12 episodes
Status: Renewed for Season 3, release date not released