Animal Adoption Urgency Rises With Summer Heat
If you have never owned an animal or you are currently in the market for one, NOW is the time to act. The are many rewards for adopting a new animal, but the road to finding your perfect furever friend may be a long one. You start with a lot of questions. Why is adoption so important? Where should I adopt from? What are the pros and cons of adopting from shelters as opposed to breeders? We've collected some of our favorite pet adoption agencies near Bookmans Mesa to help you find the right pet for your family.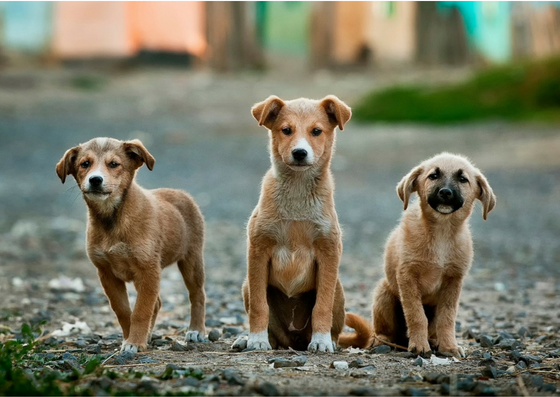 The ASPCA takes the stance that "One of the most rewarding aspects of adopting a shelter dog is the simple fact that you're saving a life and giving a deserving animal a new home. It feels great to help an animal in need, and after living in a shelter, your new dog will be especially appreciative of the wonderful life you're going to give him. But that's not all—your adoption fee will benefit other animals, too. By adopting a dog, you can support the shelter's good work in your community and help care for many homeless pets."
If you are new to the Mesa/Tempe area, or you are unsure of where to start, the following is a list of great adoption agencies all just within a few miles of our store.
* Valley of the Sun Dog Rescue
Valley of the Sun Dog Rescue is a no-kill animal shelter and a registered 501(c)3 non-profit organization since 2000. They specialize in American Pitbulls and American Staffordshire Terriers but accept all breeds. They are a family run organization.
* Maricopa County Animal Care and Control
MCACC has hundreds of animals in search of loving homes. MCACC's shelters receive no funding from the Maricopa County general fund. All shelter operations are funded solely from dog licensing, shelter fees, and donations.
* Friends For Life Animal Shelter
The mission of Friends for Life is to significantly impact animal overpopulation through aggressive
programs focusing on rescue, spay and neuter, adoptions, and education.
* AZ Exotic Bird Rescue, Inc.
AZ Exotic Bird Rescue is a 501(c)3 non-profit, charitable, corporation established to meet the needs of surrendered exotic birds. Their primary function is to provide knowledgeable care to surrendered, displaced, abandoned, neglected, and abused exotic birds. They also educate and serve the public by sharing decades of experience in meeting the needs of these amazing creatures.
* Desert Paws Rescue
Desert Paws Rescue is a non-profit, no-kill animal rescue group and a 501(c)3 company. The rescue's mission is to provide a new beginning for cats and dogs who might otherwise face euthanasia.

As a reminder, it is VERY hot outside this time of year. PLEASE don't leave your pets in your car. Every Bookmans location welcomes pets in our stores on a leash.


If you are part of an animal adoption agency and you are interested in being involved/attending an adoption event at our store to educate about animal adoption, please contact us at mesaevents@bookmans.com.