Learn Guitar 101 at Mesa's Introduction Workshop
Have you ever wanted to try something new but have been hesitant for any reason? Those reasons could be financial, the nervousness of the unknown trying something new. Maybe it's just about breaking out of an everyday routine. Well, now is the time to take that first step forward.  Continuing through July and August, we invite you to try our next Guitar 101 Workshop on July 21st at 1 P.M. This is an introductory class where we will learn simple chords. It's finally time to learn guitar, everyone!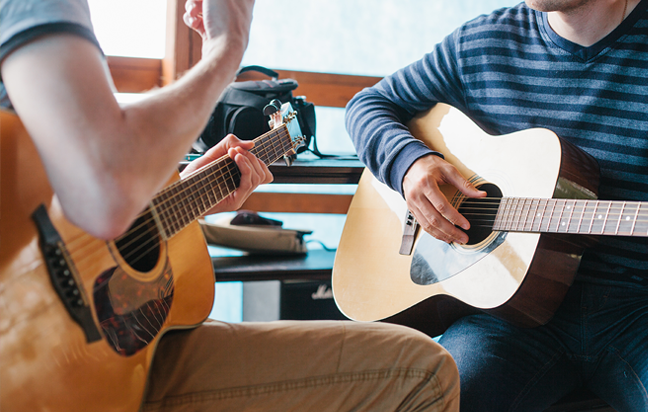 The guitar's roots go way back to 15th-century and Malaga in Spain. Its engineering was pioneered by a man who gave just four strings, or "courses," to his guitar. Thereafter, the instrument went through the Baroque and Classical periods before evolving into the six-stringed, modern-day guitar.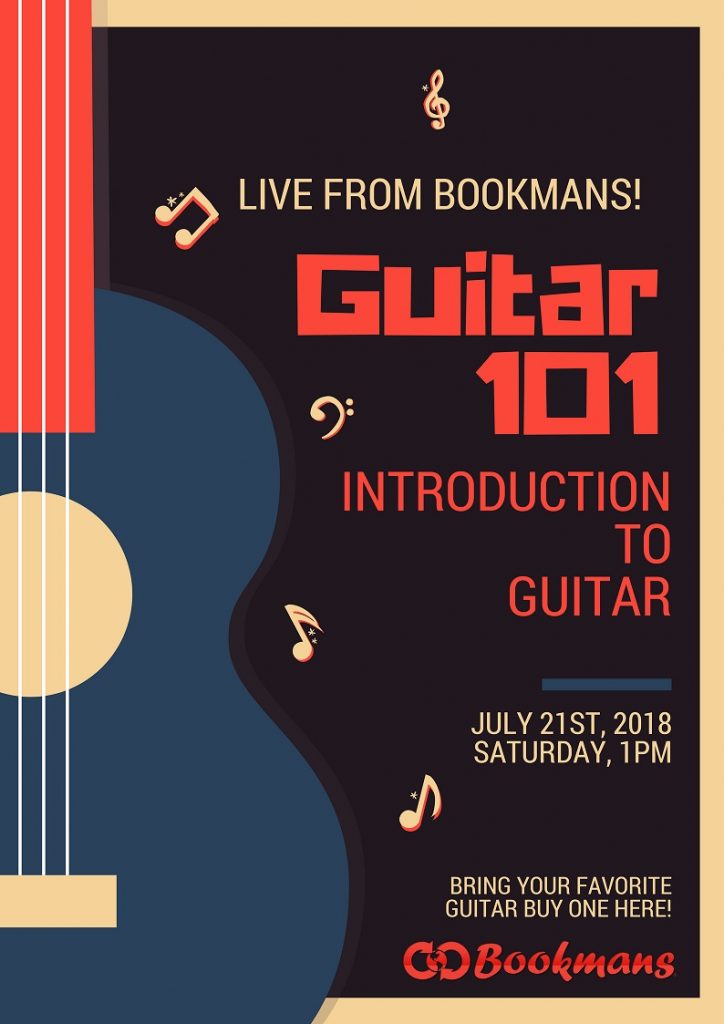 Our instructor is Mesa's very own Lorin Drexler! Here is a little about Lorin (in his own words):
"I've been a writer and musician for over a decade, and have been teaching music lessons for 10 years. I began journaling at 15, mostly free-writing and poetry. This was my segway into guitar and songwriting. Over the years, piece by piece, I've gathered many angles to my myriad profession.
I'll never forget my first singer/songwriter experience when I was 17. I watched my neighbor play guitar and sing on his porch. That moment changed my life and set me on the road I'm on today. Music and poetry can be transcendent when there is truth and love behind it."
The event is FREE and open to the public and all ages.  However, there is limited seating, so arrive early to guarantee your seat!  Bring your own guitar or pick one up here at Bookmans' Musical Instrument Department for a low price and join in!
If guitars are not your thing, we also offer a FREE Ukulele Workshop every second Saturday of the month. What are you waiting for? Stop in today and let's start Rocking!