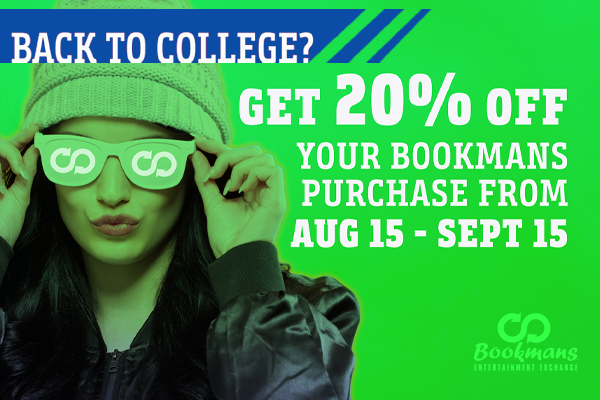 College Students Get Rewarded at Bookmans!
College is a time to discover who you are and what you love, and Bookmans is here for it! Whether you're adapting to a new city or state, easing into classwork, or busy finding the best ways to add some fun into your hectic schedule,…
August is Sunny at Bookmans!
Ready to be inspired? Bookmans stores have a fantastic amount of events coming your way in August 2019, and we cannot wait to share them all with you! There's entertainment for gamers, givers, foodies, writers, readers, families, children, and everyone in between. And that's just…