August is Sunny at Bookmans!
Ready to be inspired? Bookmans stores have a fantastic amount of events coming your way in August 2019, and we cannot wait to share them all with you! There's entertainment for gamers, givers, foodies, writers, readers, families, children, and everyone in between. And that's just what's going on inside the stores! 
PHOENIX
Are you ready to party, Phoenix? Your local Bookmans has a whole lot of geeky fun planned for you, starting with a Disney Cosplay Social! Yeah, you read that right – dress up in your favorite Disney cosplay and mix and mingle with other Disney fans! It's going to be magical! Cosplayers are often crafty, so we hope to see you earlier in the month for the Recycled Book Craft event on August 8. Prefer to paint? Great! Sign up for the Studio Nights: Arrgust Paint Edition and paint with your inner pirate!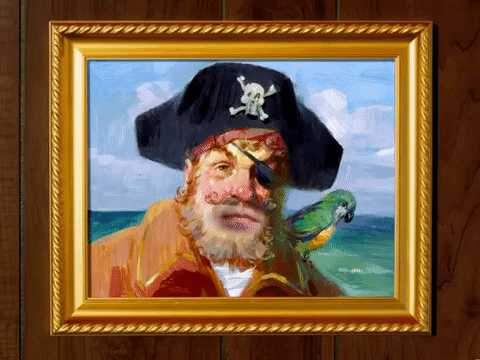 Bookmans Phoenix wouldn't dare leave the gamers out in the (complete lack of) cold. They've got a Family Board Game Night and a Beginners' Dungeons & Dragons event with Do Better Gaming coming up. We're also celebrating Dogust with a Great Dane Get to Know the Breed Adoption event on August 17!
MESA
Bookmans Mesa is the go-to local spot for activities, and they are not going to disappoint in August. Before we even tell you about the basics like Ukulele Party on August 10, we simply MUST talk about the upcoming Video Game Game Show on August 24! If you're a video gamer to your core, you probably know a lot of trivia about video games. That'll come in handy at the Video Game Game Show where teams of up to 4 gaming know-it-alls will compete for the grand prize! Get your requests in for a spot at this one of a kind trivia show ASAP by following the link above!

Tabletop gamers are in for a huge treat this month with our 3 – yes, that's THREE – RPG Nights hosted by Crit Hit on
Aug 1
,
15
, and
29
!
Family Board Game Night
is never to be missed, and we're still doing
Pokemon League
with Team Rocket AZ! What's better than a family bonding over a good game? A family adopting a dog to join them!
The Great Dane Rescue
is stopping by the Mesa store on August 31 so perspective adoptees can meet this adorable and larger-than-life breed!
TUCSON
If you're in Tucson, you are thankful for two things right now – the kids are back in school and it's finally raining! Those rainy days, however can leave you feeling cooped up in the house. Skip the summer TV you can watch anytime and head to your local Bookmans instead! There's fun and adventure awaiting you at the Cookbook Club at East. Still have little ones at home who aren't in school? Bookmans Midtown's Kids Movie and Craft Night is all about rock in August – School of Rock, that is! At the community's request, the always popular Drag Queen Storytime event for children and families is coming to Tucson at Bookmans East too!

Prefer to buy your food instead of making it? The F.A.B. Market Pop-Up event at Midtown on August 17 is perfect for the discerning shopper who wants to taste, wear, and decorate local! We've got a local baker, a local artist, and a local beauty salon, and more who would love to make your acquaintance and show you what they're passionate about. Speaking of following your passion, artists, authors, musicians, costume designers, photographers and any other kind of creator is invited to the Art Jam and Creator Mixer on August 24!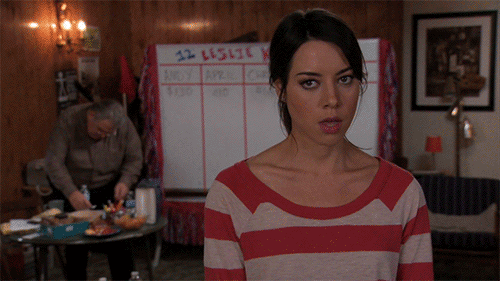 The Northwest crew will be out and about in the community making some magic with our make your own wand sessions at the Wizards Unite Party at Tohono Chul on August 3! They also have a whole lot of events in store that you won't want to miss! These include Dungeons & Dragons for beginners, a Writers Unite Write-In for aspiring authors, and the Humane Society's Paws and Pages event too. Speaking of paws, the No Kill Pima County shelter will be bringing cats of all kinds to the Cat Adoption event at the Northwest store in August. If you live closer to the East and Midtown stores, they're also hosting a Meet Your New Best Friend Adoption and Pima Animal Care Adoption events featuring cats, dogs, and other adoptables.


If you want to avoid the rain and have fun outside of your house too, look no further than Bookmans Midtown! They've got a Super Smash Bros. Melee Tournament which is always free to sign up for and has prizes for the top 3 gamers, Camp NaNoWriMo for aspiring writers, and a Studio Nights: Paint Edition free painting event too! The Chicago Bar is playing host to Bookmans once again, this time for Dungeons, Drinks, and Dragons!
If you haven't had the chance to give back lately, sign up for the
Bookmans Blood Drive
with the
American Red Cross
and give the most precious gift you can – your life-saving blood! Did you know that
one blood donation can save 3 lives
? Be the hero you want to see in the world by signing up to donate life today at eastevents@bookmans.com.

FLAGSTAFF
Flagstaff is great to visit but better to live in, especially with all these awesome Bookmans Flagstaff events! Before you sign up to get a whole lot of entertainment, don't forget to sign up to give something back too with the Little Free Library Community Build Day with Bookmans Flag and the Flagstaff Public Library! We need the help of volunteers to build 5 handmade Little Free Library boxes on August 24. Local Girl Scout Troop 6520, sponsored by the local Buzzard Construction, will help the community maintain those little libraries and keep them filled with free books year-round! Click here for more information on how you can help spread a love of literacy in the Flagstaff community!

Now onto some more fun! Bookmans Flagstaff is once again welcoming Jewel and Revelucien for Drag Queen Storytime! The last one was standing room only, so be sure to arrive early and get a good seat for this family-themed storytime! You can also come on by and learn to paint with Creative Spirits or learn the basics of guitar playing with Matthew Henry Hall and Craig Yarbough. 
Out in the community, we'll be hanging out at Children's Art and Music Festival with a musical instrument petting zoo and we'll also be there to welcome NAU students back to campus at the 17th Annual NAU Welcome Week Community Fair! Hopefully, many of those NAU students will have already checked out Bookmans during the Summer Video Game Tournaments with Kikori Con on August 10! 

There are even more happening in August at a Bookmans near you, so be sure to check out the complete event calendar for the full scoop!