Ticket Tuesday | Hereditary
***CONTEST CLOSED***
Undoubtedly the hottest horror movie to hit the big screen in a long time, there is a near-audible buzz surrounding A24's new film, Hereditary! From writer/director Ari Aster, Hereditary stars Toni Collette, Alex Wolff, Milly Shapiro, Ann Dowd, Gabriel Byrne. YOU CAN WIN a prize pack including movie passes to see what critics are calling the Best Horror Movie of 2018!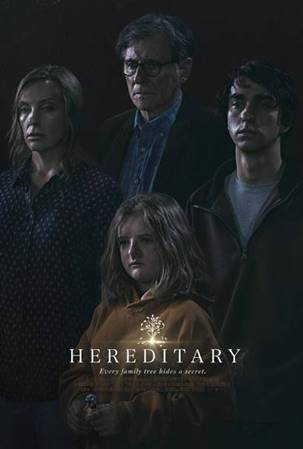 "When Ellen, the matriarch of the Graham family, passes away, her daughter's family begins to unravel cryptic and increasingly terrifying secrets about their ancestry. The more they discover, the more they find themselves trying to outrun the sinister fate they seem to have inherited. Making his feature debut, writer-director Ari Aster unleashes a nightmare vision of a domestic breakdown that exhibits the craft and precision of a nascent auteur, transforming a familial tragedy into something ominous and deeply disquieting, and pushing the horror movie into chilling new terrain with its shattering portrait of heritage gone to hell."
The lucky winner will receive a prize pack and movie passes valid at any Harkins in the Valley. These passes are valid beginning Monday, June 11 through the film's run of engagement. Tickets are for a movie theater in the Phoenix area. Prize pack must be picked up at the Bookmans Phoenix store.
To enter, answer this question: Which horror movie scared you most of all? COMMENT WITH YOUR ANSWER BELOW!
One comment per entrant. Comments do not immediately go live but require approval. There is no need to post more than once. The winner will be notified by Wednesday, June 6th!
Good luck, everyone!