3 October Releases We Can't Wait To Read
We know it's only mid-September, yet the idea of cuddling inside with a good book as fall foliage blankets our town has got us scouring the bookish blogosphere and getting our TBR list ready. The fall season is reading season. All bibliophiles know this. And though there are still plenty of classics that still need reading, we can't help but set aside current untouched titles collecting dust on our shelves for a new release or two… or seven. That's why we've compiled an extensive list (three books) of titles we can't wait to get our greedy little hands on!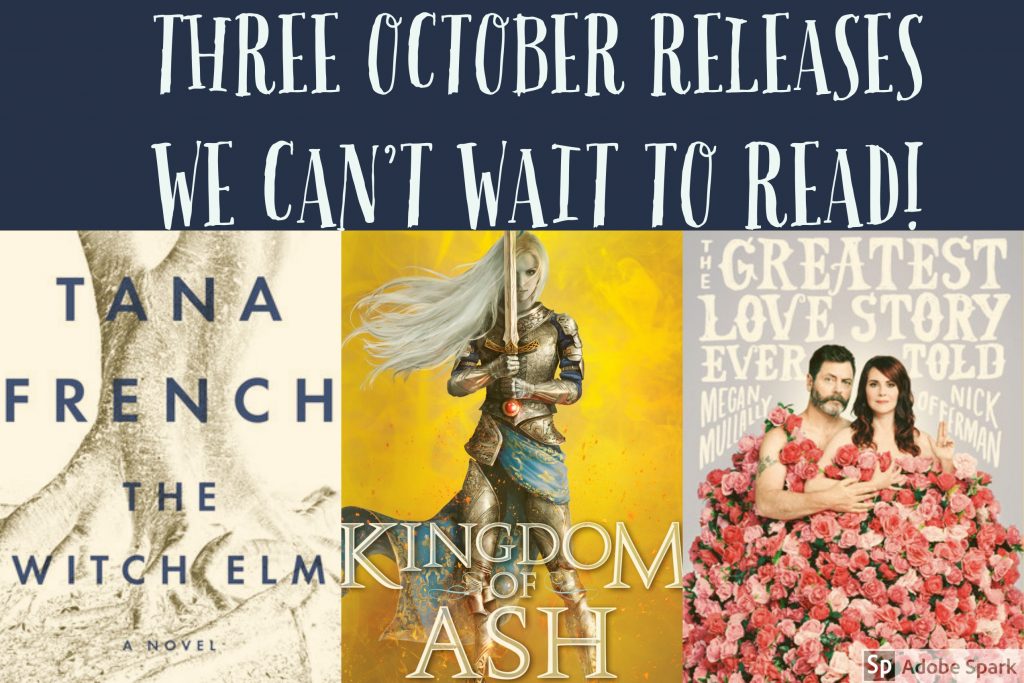 The Greatest Love Story Ever Told: An Oral History
by: Nick Offerman and Megan Mullaly
If ever there was a celebrity couple to envy and simultaneously root for it would be the carnal relations of Nick Offerman and Megan Mullaly. After 18 years of what we assume marital bliss, these two have finally produced the in-depth look into their love story we've all been tweeting for. From the day they met to their journey to alter to Megan's success and Nick's rise as everyone's fave Libertarian on Parks and Rec, The Greatest Love Story Ever Told provides funny anecdotes, intimate conversations, photos and thank Zeus, PUZZLES! We can't wait for heart warning hilarity sure to ensue in this October 2nd release.
Kingdom of Ash (Throne of Glass)
by: Sarah J. Maas
No one has quite mastered the budding New Adult genre as well as Sarah J. Maas. A New Adult book is one with all the fast-paced action and intrigue of a young adult novel but more mature and independent protagonist. The Throne of Glass marks all the boxes for a fun read. This final installment of the epic fantasy series, Kingdom of Ash kicks off with heroine Ailen in an iron coffin. There she's enduring months of torture at the hands of the Queen of the Fae. And all while Terrasen balances on the brink of collapse. Look for this exciting take, slated for October 23rd, on bookshelves.
The Witch Elm
by: Tana French
Not gonna lie, this novel had me hooked based on the title and cover alone. But then I read the synopsis on LitHub.com and quickly committed it to memory as a book to look out for this fall. From mystery and thriller writer Tana French, The Witch Elm tells the tale of Toby. Toby is a charmer who, after surviving a brutal beating from two interrupted burglars, escapes to a family home to care for his uncle. It's there a human skull is discovered in an elm tree on the property and shattering discoveries are made. The suspense is killing us as we wait for this October 9th release.
These are just a small sampling of upcoming titles sure to hit Bookmans shelves after the autumn bibliophiles devour them. What novels or non-fiction reads are excited to take on this fall? Let us know in the comments below and check out some of our Employee Recommends shelves in-store. Happy reading!
Bookmans cannot guarantee stock. If you are interested in a title mentioned here, give your local Bookmans a call and one of our staff members will be happy to check our shelves for you.