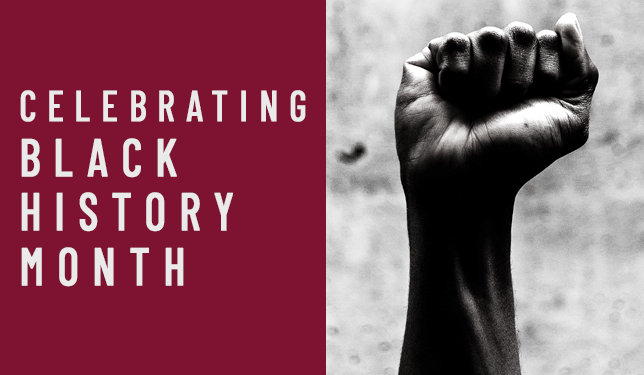 I Love Celebrating Black History Month, Let Me Count the Ways
 February is National Black History Month as well as Love of Reading Month, Library Lovers Month, Spay/Neuter Awareness Month, National Women Inventors Month, and a few more. Bookmans has been celebrating many of the above with events and on our social feeds!

All month long, I've attended Black History Month events in Tucson, participating in the culture and seeing what Tucson has to offer. And it has been such a fun month! Groups from BlackRenOnline, Kindred part of the Pima Country Public Library, the Dunbar Pavillion, Bookmans, and many more have hosted events highlighting the black experience. Events like this happen all year long, so it got me thinking of other ways to enjoy black culture outside of February.
My experience inspired me to put together a couple of book reviews. But these are not your regular book reviews. Instead of taking my suggestions, I paired books, written by black people from our time. These quotes are from podcasters that I found during my nearly constant consumption Podcasts. Enjoy!

 "One of the things about her [Brit Bennett] novel… I talk about this a lot. I wrote an article about this a while ago about "slave movies," for me, I absolutely think that there are certain historical events and things that should be immortalized in film. I think it is important to have movies about the Civil Rights Movement and the Great Migration, which we don't have any movies about. And about our history, but sometimes when you're an artist, you just want to make a f***ing Rom-Com. You just want to write a comic book and tell stories that involve stories about women and people of color that isn't necessarily about "the struggle"…
And I think our stories just naturally contain those topics anyway because racism is inescapable. That was one of the things I loved about The Mothers; it was just this really engrossing story that was just about two girls who were best friends. And they are black, and that does matter, but it's not the point of the book."  
Kara Brown The Mothers by Brit Bennett
Kara Brown was a co-host on the Podcast Keep It and writer for Jezebel and various other publications. Listen to the interview with the author here. And more of her book suggestions via Good Reads. 

"This book is fascinating for many…many reasons. One, it's hyper accessible, and also, Harrett Tubman is one of these people that I'm like I know Harriett Tubman… I'm a black person; I know Harriet Tubman. It turns out I did not know her. And I am so… so glad that I read this because I think that this feeling is so familiar. I know this name it exists for me on multiple levels of understanding. Having someone like really interpret the primary sources and give you a new understanding of actually what this person's life means and what it means in the context of today was such a powerful read for me."
Aminatou Sow She Came to Slay: The Life and Times of Harriet Tubman by Erica Armstrong Dunbar
Aminatou Sow is the co-host of the podcat Call Your Girlfriend. CYG has seasonal episodes about books as well as interviews with authors. Check out the full episode here. 
If you're interested in more book suggestions to keep that Black History Month energy going throughout the year, try the Black History Month Library curated by Yolanda Watson. It's a Google Doc with ebooks and PDFs, and best of all, it's totally free! Happy Black History Month!