Millennial Mommy: Cookies in the Oven & Kids in the Kitchen
I have a confession to make. I am absolutely obsessed with baking cookies, especially during the holidays. My obsession with reality baking shows fuel my adventures in the kitchen, so much so my husband even has his own version "Paul Hollywood" handshake. What makes baking cookies more special is that I get to do it with my kiddos. Now, the little ones helping me in the kitchen was not always the case. I had to put in some groundwork to get where we are today, but it was well worth.  Here's how I did it.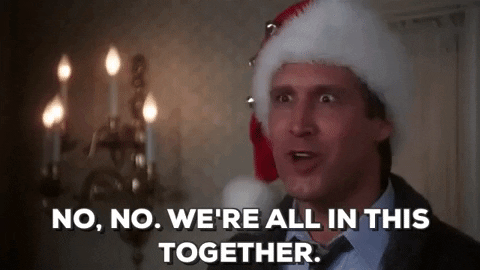 Have your Kids Choose the Menu
Instead of planning what delectable sweets I was going to make on my own, I had my kiddos pick which cookies we were going to make in December. We definitely wound up with complicating desserts (building a gingerbread TARDIS comes to mind), but that is the adventure of it!
Put 'Em to Work
Now, it might sound scary at first, but a little independence goes a long way. Have them help you read the recipe or mix in ingredients. Maybe spoon or cut the cookies out. I'll be honest, when I first started baking with both of my kids, I was terrified. I had to let those feelings go quickly. I had to trust that I explained the rules of the kitchen and they would follow them. And they still do! Helping with baking gives your kids much-needed confidence in themselves and in the kitchen. I can only imagine it's how many famous and talented chefs got their start!
Share Their Creations
When baking with the little ones, I make sure we split our creations: one for the house and one for their friends. Encourage children to share their work with others! Giving a gift of a homemade treat is what the holiday season is all about. And it makes them feel amazing and accomplished too.
Not sure where to even start when it comes to baking?  We head to our local Bookmans and roam through their cookbook section to pick out a book that we deemed the tastiest to try at home. It doesn't matter what diet or food lifestyle your family keeps to – there is a dessert or cookbook for every type of family. See for yourself just how many options there are and make the holidays extra special for your little ones!