10 Reasons Why You Need Story Time
Story Time is a Bookmans staple. Every Bookmans Entertainment Exchange hosts a free, child-centered Story Time completely unique to the personality of that store. We do it because we love stories, we love sharing ideas and we love seeing your families. Beyond that story time introduces children to reading and language. Parents can sit back and relax or actively participate knowing that the activity promotes their children's development and learning. But there are other reasons to join Story Time at Bookmans.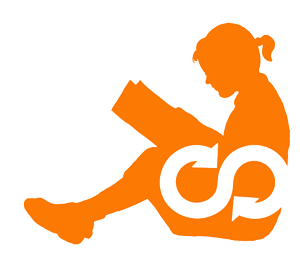 1. It's a Good Excuse to Leave the House.
Call us partial, but we don't think you need to validate your desire to escape the monotony of daily life and get lost in the endless shelves of our store. However, story time is a great excuse for parents to do exactly that.
2. Discover New Literature.
Thousands of children's book titles come in every day at Bookmans. Story Time is our chance to share the best of them with you. We read many different books written by many diverse authors covering a wide array of subjects. While we aim to please all of our attendees in our book selections, we also want to introduce them to titles they may have never otherwise known about.
3. Increase Social Interaction for You and the Kids.
Interaction among young ones is crucial for developing social skills and school readiness. Story Time is an opportunity for children to meet other kids their age and it's a chance for parents to meet other parents of young children. You're never too young to start socializing. You are also never too old to make new friends. We like the grown-ups we see at story time every Friday. We think you would too.
4. Take a Load Off.
If your child is at an age where they are confident in attending story time solo, you are granted the freedom to explore our shelves and find some books you enjoy. We dedicate an hour to story time, so browse away! Want some tunes to enjoy while you relax with a book? Pick out a CD or two from our music department and check out a portable CD player from our cashiers free of charge.
5. Try Your Hand at Free Crafts.
In case you weren't sold at "free", we are constantly thinking of creative and fun craft ideas that both kiddos and grown-ups can enjoy. We don't care what anyone says, there is no such thing as "too old" for coloring. Once you and your kids have completed a craft that you're proud of, you can take them home with you to enjoy forever.
6. Your Pets Can Come.
That's right. We love our furry friends. We are happy to see our guests stroll in with their well-behaved, leashed pets. If you trust your pet around children, there is nothing that can make a kid happier than the affection of an animal.
7. Enhance Language Development.
As soon as they are born, babies begin learning how to connect meaning to both sound and images. Reading and talking go hand-in-hand. Story Time is a fun and easy way to expose young ones to language and images, which can increase a child's chance of developing language skills early on.
8. Advance Literacy and Pre-Reading Skills.
Through reading children discover that words rhyme, sounds add emphasis, pictures can be described in words and there are many words that hold similar meaning to one another. Learning these skills early help get your child with reading and communicating, which will impress their teachers and peers when they start school.
9. Develop an Early Love of Reading.
Nowadays, children seem to leave traditional reading behind in favor of screen time. While we appreciate technology, we also understand how important it is to instill a love of reading in our young ones. The earlier you fall in love with reading, the more likely you are to enjoy literature for the rest of your life.
10. Have a Good Time!
In case reasons #1-9 didn't do it for you, Story Time is just plain fun. We are passionate about both reading and children, and we like having a good time! At Story Time, we incorporate reading, music, eating, crafting, socializing and did we mention eating? We love our Bookmans kids and we want to make sure they know that. Laughter is shared, crafts are made and lessons are learned every week.
Come spend an hour of your morning with us. Check our calendar for the Story Time closest to you. Also check out the incentive programs we have designed specifically to benefit young readers.
Post author Rebecca Ballenger is a wannabe Internet practitioner, subtly charming public school advocate and amateur communicator who asks too many questions and writes mostly about books at RebL Nation.