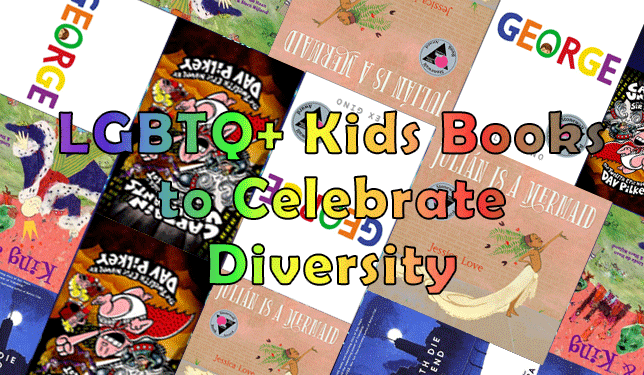 5 Essential LGBTQ+ Kids Books to Celebrate Diversity
Happy Pride Month, Arizona! It wasn't too long ago that LGBTQ+ kids and teen books were unheard of. You probably would've gotten many strange looks if you came into a store looking for them back then. We are so fortunate to live in a society where there are now many different books with LGBTQ+ themes. Here are some of my favorites.

Julián is a Mermaid by Jessica Love
The great author, Dr. Seuss, once wrote, "Be who you are and say what you feel, because those who mind don't matter and those who matter don't mind." That quote is exactly what this book encompasses. With absolutely beautiful artwork, this book teaches that it is so important not to be afraid to embrace who you are and to surround yourself with those who will love you. I mean, who wouldn't want to be a mermaid?

They Both Die at the End by Adam Silvera
I have recommended this book to most, if not all my friends and family. This coming-of-age young adult novel takes the reader on a journey, following the story of two boys whose paths cross on the darkest day of their lives: the day they are going to die. This book isn't all doom and gloom, though. This book isn't about death. Instead, it's about life. It's about asking questions like, would you be satisfied with how you lived your life if you found out that today was your last day?

George by Alex Gino
I could not stress this enough; there are not enough trans-inclusive books in this world. This is why I love the book, George. Elementary school can be a challenging time for children, as everyone is trying to figure out who they are. The middle-grade novel George follows a 4th grader who knows deep down in her heart that she is a girl, even though the rest of the world sees her as a boy. This book is sensitive, profound, and a must-read for anyone who needs a little inspiration.

Captain Underpants and the Sensational Saga of Sir Stinks-A-Lot by Dan Pilkey
Captain Underpants is one of the most popular kids series today, and this book is on this list for one very special reason! During a chapter in Sir Stinks-A-Lot, the protagonists flash forward into the future where they find that Harold ends up in a domestic partnership with a man named Billy. The best part of all this is that the author, Dav Pilkey did his best to make this reveal not a big deal and decided not to add any commentary in an attempt to normalize the idea of LGBT couples.

King and King by Linda de Haan
This heartwarming picture book puts a new spin on classic fairytale stories, and I couldn't be more excited about it. Stories with princesses and princes enamor every kid. But how many picture books are out there about two princes falling in love? King and King also explains the importance of being kind to those who are different. Today, kindness is so important.
Bookmans is and always will be an ally to the LGBTQ+ community and all other diverse communities. If you or a loved one needs help, our stores offer a variety of educational resources on our orange shelves. We are also proud partners with many local inclusive communities throughout Arizona.

Looking for an adult LGBTQ+ book recommendation? You can find them right here, compiled by Bookmans' blogger Todd!