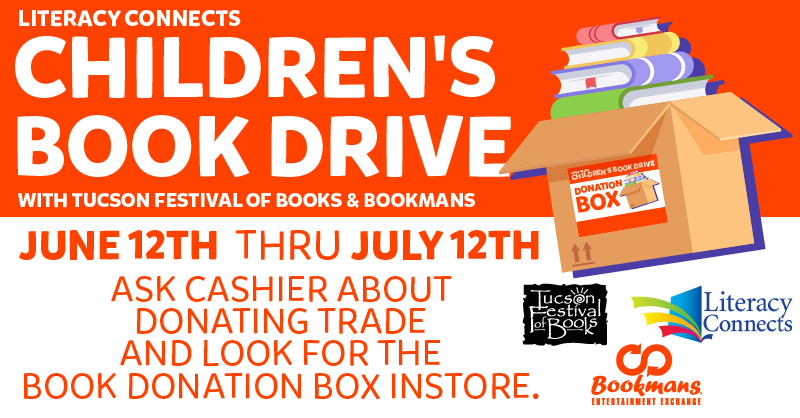 Bookmans & TFOB Partner for Literacy Connects
In conjunction with the reopening of Bookmans stores in Tucson, Bookmans is partnering with the Tucson Festival of Books for a very special cause – literacy! The Children's Book Drive gives Bookmans' customers the option to donate their Bookmans trade credit and/or children's books to benefit Literacy Connects from June 12th-July 12th 2020.

Bookmans' Tucson stores and TFOB are teaming-up to highlight the importance of education and literacy in the Tucson community. This comes at a critical time when the state of education and nonprofits are in flux. Each Bookmans stores have a donation box where you can drop your trade credit, courtesy of TFOB. Literacy Connects will use your donated trade credit to purchase the books they need most from Bookmans stores.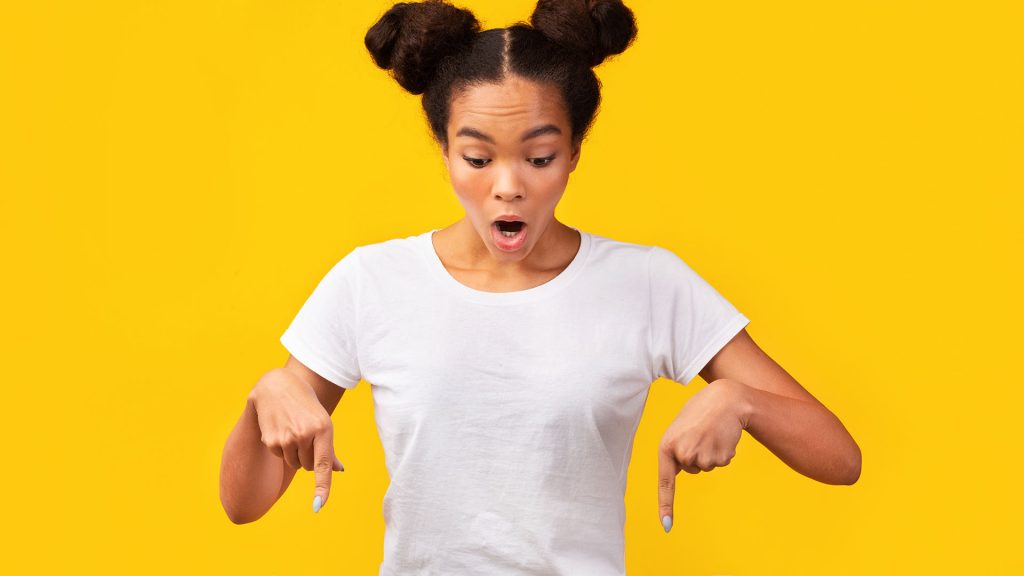 The Tucson Festival of Books is the largest supporter of Literacy Connects. Literacy Connects' literacy education programs for children and adults address the needs of the Tucson community. Programs like Stories that Soar and their Reading Seed Program give everyone access to literacy services. Programs for adults include basic adult literacy and English language classes. Other programs like Reach Out and Read promote early literacy and school readiness in pediatric exam rooms. They partnering with pediatric healthcare providers, providing books, and encouraging families to read together.
According to the Arizona Daily Star and Executive Director Betty Stauffer, last year, Literacy Connects received a total of $740,000 from the festival. And the funds helped Literacy Connects provide services to 5,402 people. The hope is that the bookish community will ensure the book drive flourishes. This will begin to recover the loss from the festival's cancellation due to COVID-19. The Children's Book Dive is a continuation of an ongoing partnership between the Tucson Festival of Books, Bookmans, and Literacy Connects.
Your trade and donations are needed. To donate books and/or trade credit, visit any of Bookmans Tucson locations from June 12th-July 12th 2020.