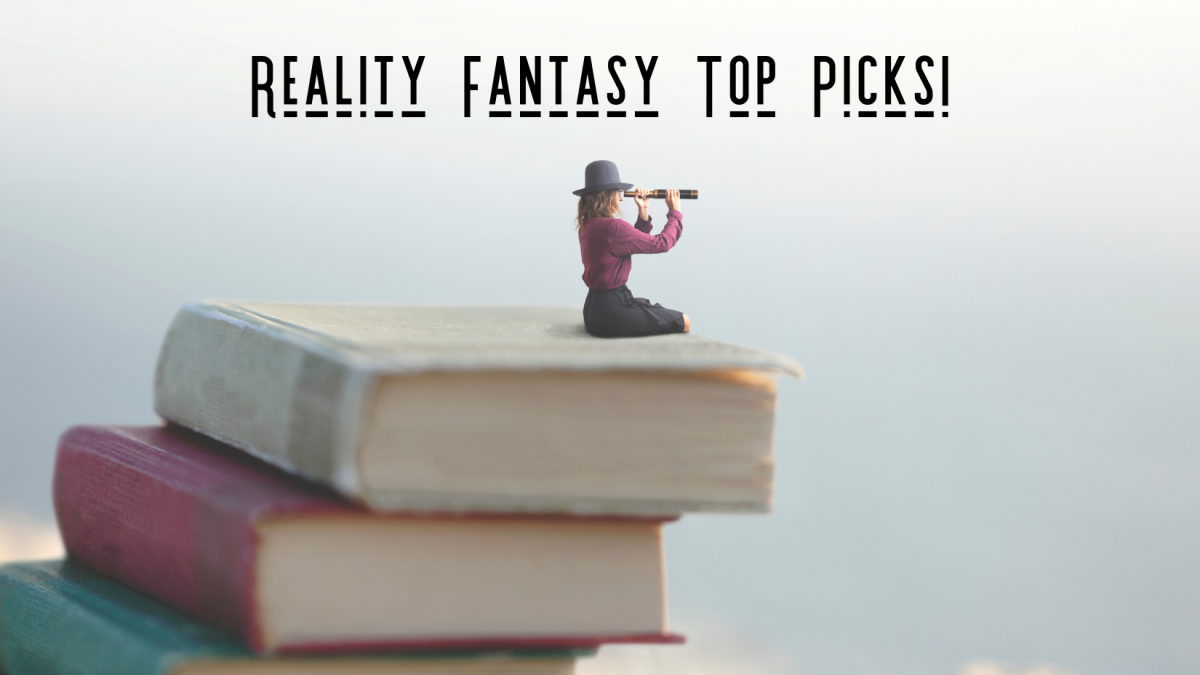 Bookmans Employee's Best Reality Fantasies! 
Do you ever find yourself watching your favorite Saturday morning cartoons and think DAMN! If Vegeta weren't so evil he would be pretty badass!? Yeah, he's a terrible Saiyin, just saying… But you have to admit he's an incredible warrior, not to mention at times way stronger than our favorite protagonist Goku! The fact that this man had his entire planet named after him had my impressionable adolescent mind thinking, "Damn, I could be Vegeta." Best thought ever? It definitely stuck with me!
When it comes to fantastic fiction the list of who we'd aspire to be is ENDLESS! Well let's explore that, shall we? A clever team of Bookmans employees has carefully curated an immaculate top "reality fantasy" list for your entertainment. 
Here's our list of some of the best reality fantasies! 
 Best Fictional Character of All Time? 
Yoda – Hands down the GOAT! (greatest of all time) 
Hermione Granger – For the women, she's a smart, very resourceful, muggle-born, and a much-needed powerful wizard! 
Daenerys Targaryen – AKA Khaleesi, aka Mother of Dragons, aka The silver lady aka Mhysa. For the bad*ss independent women! 
Prince Zuko – Bad boy turned good! 
Best Fictional Villain of All Time? 
Bellatrix Lestrange – She's bat sh*t CRAZY but you know you liked it! 
Freiza – His perfect form is flamboyant, pristine, and damn near godlike.
Eric Cartman – Obnoxiously witty and gut-busting hilarious.
That Song I Wish I Thought of First?
"Never Gonna Give you Up" or "All I want for Christmas is you" 
Rick Astley is a classic that everyone knows and if you don't you should seriously get checked! It's uncontrollably catchy and has the funkiest tune you can't help but dance to. Great for karaoke and overall a crowd-pleaser. 
Picking Mariah Carey was thought out more strategically. Great song and it's seasonal so it keeps coming back every year. The only downside, it may get a little annoying. But then again Mariah released the song almost 30 years ago and every single time year after year we can't help but sing along. It's almost like a beautiful holiday brainwashing! 
I Could Do That For a Living?
This one was unanimous! Whatever Jeff Befzos does… 
Best Movies To Be Responsible For? 
1.) Pulp Fiction, Kill Bill, Inglorious Basterds, Once Upon a time in Hollywood – Quinten Tarantino 
2.)Pan's Labyrinth, Rise of the Guardians, The Shape of Water – Guillermo Del Toro
3.)Jurassic Park – Steven Spielberg
4.) The Princess Bride — Rob Reiner
2 Comments
Comments are closed.