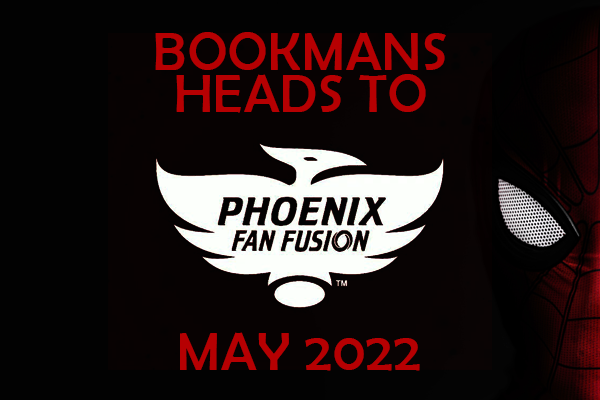 Bookmans Heads to Phoenix Fan Fusion!
Phoenix Fan Fusion is back this Memorial Day weekend, May 27-29! Bookmans is not only going to be there as we are every year, we're all over the convention like never before! We cannot wait to see all of the artists, costumes, and incredible gaming fun that awaits us.

You know that you can usually find Bookmans in the Kids' Rooms and the halls of Phoenix Fan Fusion, but this year we are making those space AND the Gaming Hall our own! We will be there to get you all of the RPG, tabletop, card, and board games that you're dying to play. We're even bringing our very own Game Master Nick Grotto to run DnD one-shots and full games. There's even more gaming in store with Magic: The Gathering tables, classic and must-play board games, Pokémon, and a supremely entertaining retro game space that will make you remember all the good times you had when you were a kid.
Downstairs in the Vendor Hall, Bookmans is showcasing our coolest and most sought-after goods – and you know that means that the good, good stuff. The retro, classic, collectible, must-own stuff and the hot new toys that everyone wants – it will all be at the Bookmans booth in the Vendor Hall! There may even be a super-limited and Phoenix Fan Fusion 2022 EXCLUSIVE t-shirt that you'll want to grab before they're all gone!
Upstairs is a place for respite and relaxation – for parents! For kids, it's a non-stop art and activity space where they can color, draw, read, write, and be entertained by Bookmans' own Todd and Sky! Book Man wouldn't miss a Fan Fusion event, so be on the lookout for everyone's favorite book-loving superhero. Bookmans is also welcoming Drag Queen Story Hour in our Gaming Hall space to get little ones excited about reading and gaming with readings of The 123's of D&D and The ABC's of D&D, children's Dungeons & Dragons books!

As always, Bookmans will also be at our booth in the Exhibitor Hall! This is the swag-grabbing space you'll want to stop by and see. You never know what you might win when you spin the wheel and take a chance on something wonderful! We've got lots of cool goodies to give away from toys to collectibles to gift cards!
Stay tuned for more updates on what's happening at Phoenix Fan Fusion!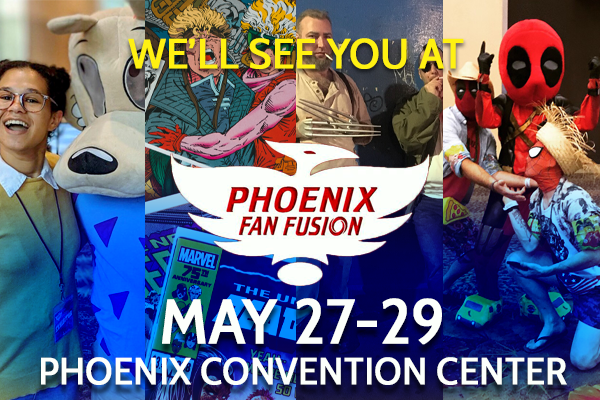 Want tips on how to navigate and get through Phoenix Fan Fusion from the in-the-know Bookmasn crew? Check out this blog that breaks down everything you need to know before you go.