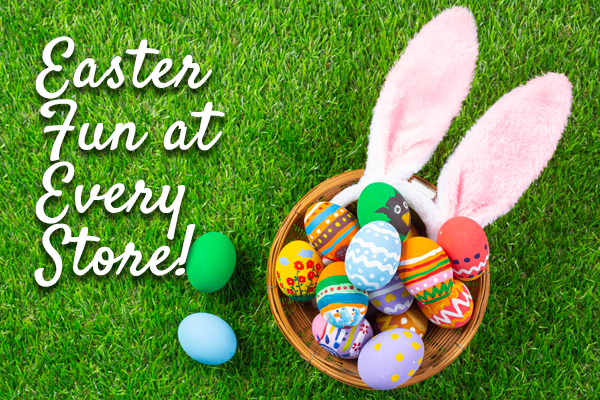 Easter Eggs are Hiding at Bookmans!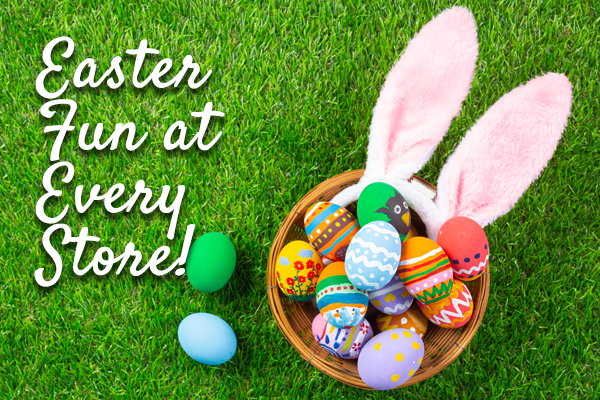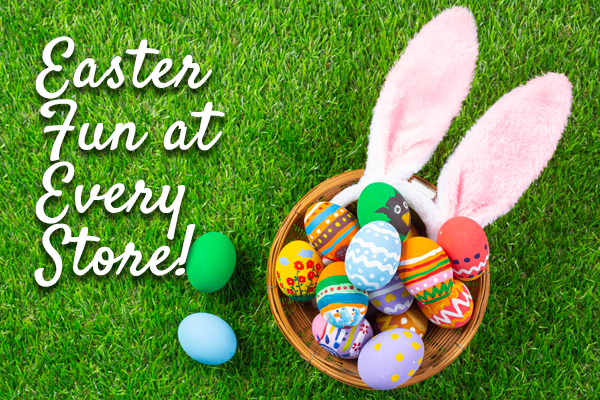 Get those baskets ready for your little ones to collect some Easter eggs! Here's what you can take part in at your local Bookmans store!
Bookmans Northwest: A Bookish Easter Egg Hunt (April 9)
Bookmans Midtown: Be Yourself: An Easter Storytime (April 15)
Bookmans Mesa: Easter Egg-Cellent Scavenger Hunt (April 16)
Bookmans East: Eastside Easter Egg Hunt (April 16)
Bookmans Phoenix: Easter Egg Hunt (April 16)
Bookmans Flagstaff: In-Store Easter Egg Hunt and Storytime (April 17)
Parents, remember that Easter egg hunts are for the kids and should be left to the little ones! The Easter events are designed to engage your children in the fun of finding those colorful eggs and getting some special treats. This means that parents will need to be hands-off in our stores when it comes to finding eggs. We want every child to have a great time and explore our stores to find their own stash, so we're asking every parent and guardian to be mindful, respectful, and well-behaved while attending our children's events.