Bookmans Recommends: A Twilight Renaissance

Do you have a book, a hobby, a musician, or a movie that you would call your "guilty pleasure"? Are you nervous to openly admit your like of something due to fear of backlash? Buckle up, friends. Today I am telling you all about my guilty pleasure, why it's making a comeback in modern culture, and why I encourage you to join me in letting our figurative freak flags fly.
Guilt, I Free You
As it turns out, my guilty pleasure happens to be the Twilight franchise, which includes the books, the films, the soundtracks, everything Twilight. Some of you might remember back in the late 2000s when the Twilight franchise started exploding in popularity with the release of their first film in 2008.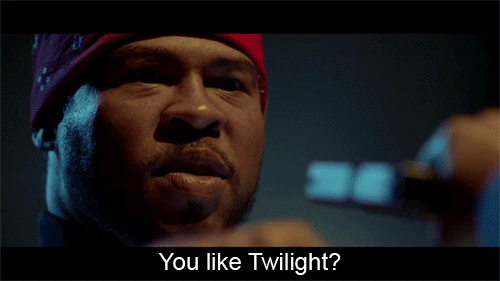 My middle school self was hesitant to step into the Twilight zone at first. Then, my aunt's Christmas gift left me with the first two books in hand. I opened the first and did not put it down until it was over. A few days later, I spent my entire Barnes and Noble gift card on the last two books of the series. As it happens, I also saw the first movie in the theater that same day. I devoured all four books. All 2,444 pages of them. In eight days.
Hook, Line, and Vampire
Like hundreds of thousands of other teenagers across the world, I was HOOKED. The books became everything I could have possibly dreamed of: romantic, sarcastic, emotional, mythical. The story had both vampires and werewolves living together with humans in the same, seemingly normal small town.
The characters of Edward Cullen and Bella Swan were vulnerable, imperfect, and foolish. They were also daring, brave, and worthy of love; everything a teenager yearns and feels. The addition of the films only added to my love of the books. Being able to see the characters I love in some incredibly artistic movies… To top it off, the scores and soundtracks that accompany the film are some of the best I have ever heard. Every minute of being a Twilight fan was awesome.
A YA Revolution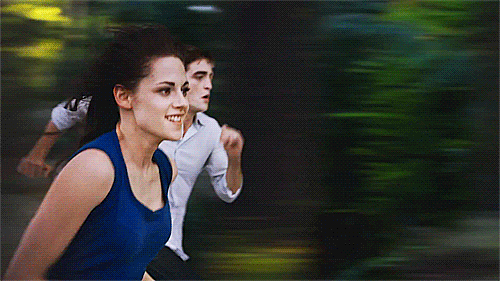 Twilight was an absolute revolution in more ways than one. It paved the road to where young adult fiction is today. It has instilled a love of reading in many young people around the world. The films maintained insane mainstream popularity throughout their releases, and filmmakers even split the last film into two parts to satiate fans' thirst. Everybody was talking about Twilight. Over a decade has passed since Twilight shocked our world, however, the Twilight franchise has come back with a vengeance in our year 2020.
A Midnight Sun
On May 4th, 2020, Twilight author Stephanie Meyer announced to the world that her new book Midnight Sun was set to release on August 4th. However, this was no ordinary book release. Midnight Sun is the retelling of the original Twilight book but instead of being written from Bella's perspective, it is written from Edward's perspective. A draft version of the first 100 pages of Midnight Sun was leaked not long after the release of the last book, Breaking Dawn. Stephanie Meyer swore she would never release this book after the draft leaked and Twilight fans everywhere believed that this book would never see the light of day. Until now.

After this announcement, Twilight fans old and new have come together to instill a new era of Twilight frenzy which has been aptly named the Twilight Renaissance. People everywhere have been re-reading the books, re-watching the movies, creating memes and YouTube videos and Tik Toks all about Twilight and the culture created around it. This has created such a feeling of unity and connection in these trying times, Twilight brings a lot of people happiness, peace, and maybe a little laugh too.
I have loved rekindling my love of Twilight in these past few months and I am not ashamed to admit that I am a huge Twilight fan anymore.
Conclusions
I encourage you to revive your love of your guilty pleasures, whether they be old or new. Buy that crappy romantic comedy that made you ugly laugh in the movie theatre, find that CD that makes you dance like no one is watching, re-read that book that you forgot lit a spark inside of you. Come have a walk around Bookmans. You may see your old guilty pleasure sitting on our shelves. Indulge yourself. If you can't think of what to get, may I suggest the Twilight Saga?
Written by Maddie H., Incredible Book Buyer, Bookmans Northwest
Want more Bookmans employee recommendations? Check out this blog about what the Bookmans Midtown crew is into these days.
3 Comments
Comments are closed.