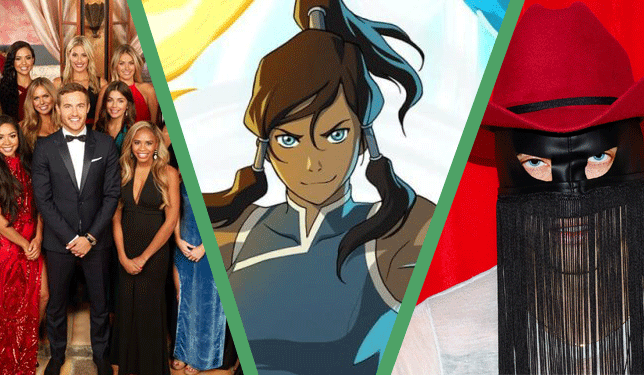 Entertainment Recommendations: Midtown Edition
Want entertainment recommendations? Great! At Bookmans, we pride ourselves on being extremely knowledgeable when it comes to all things pop culture and media. Even despite the strange time we are living in, we're still devouring as much music, movies, video games, comics, books, and television as we possibly can. If not… slightly more. 
Are you looking for some new music to listen to? Something new to veg out on the couch and binge-watch with your loved ones? Look no further than the amazing staff at Bookmans Midtown. Here are some great entertainment recommendations of things we're jamming on right now.

"Pony" – Orville Peck (released March 22, 2019)
Genre: Country, Alternative
The music manager, Ben, loves that Peck sings "in the style of an old school country crooner". This album is super "ballad-y" (we're coining the term) and sounds super good. If you're unfamiliar with Orville Peck, he's a Canadian country singer who is most known for wearing a fringed Lone Ranger-style mask and has never shown his face. We respect that dedication to the mystery and focus purely on the music.

Death or Glory by New York Times bestseller Rick Remender and French superstar Bengal (Volume 2 out September 9, 2020)
Music employee and comic expert, Zach, describes this series like "reading an original Fast and the Furious story about a strong independent woman who doesn't need a man, just a fast car." Plus, it helps that the bad guys are well-written too. Highly recommended. 
Legend of Korra (originally aired in 2012, streaming to Netflix on August 14, 2020)
Electronics buyer, Josh, just got his hands on the entire box set of Legend of Korra. He couldn't be more excited to dive back into the amazing world of bending, specifically when it comes to metal bending. If you loved Avatar: The Last Airbender and can't wait for the new Netflix series to air, catch up with Korra, the successor to Ang. Check out some of it here.

Pinocchio by Carlo Collodi (originally published in 1883)
Book buyer Maralee recently purchased The Adventures of Pinocchio by Italian author Carlo Collodi. This is not the Disney story you're used to. It's a much darker story of the mischievous marionette come to life and has been considered one of the greatest works of Italian literature. 

The Bachelor: The Greatest Seasons – Ever (ongoing on ABC, first aired on June 8, 2020)
We're not afraid to admit it, but we love some good trash television at Bookmans Midtown. Manager Julia has been keeping up with The Bachelor's best-of season for her latest fix while asking herself, "why would these people subject themselves to this?"
Like what you're reading? Check out another one of blogger Kay's posts about Love Island.