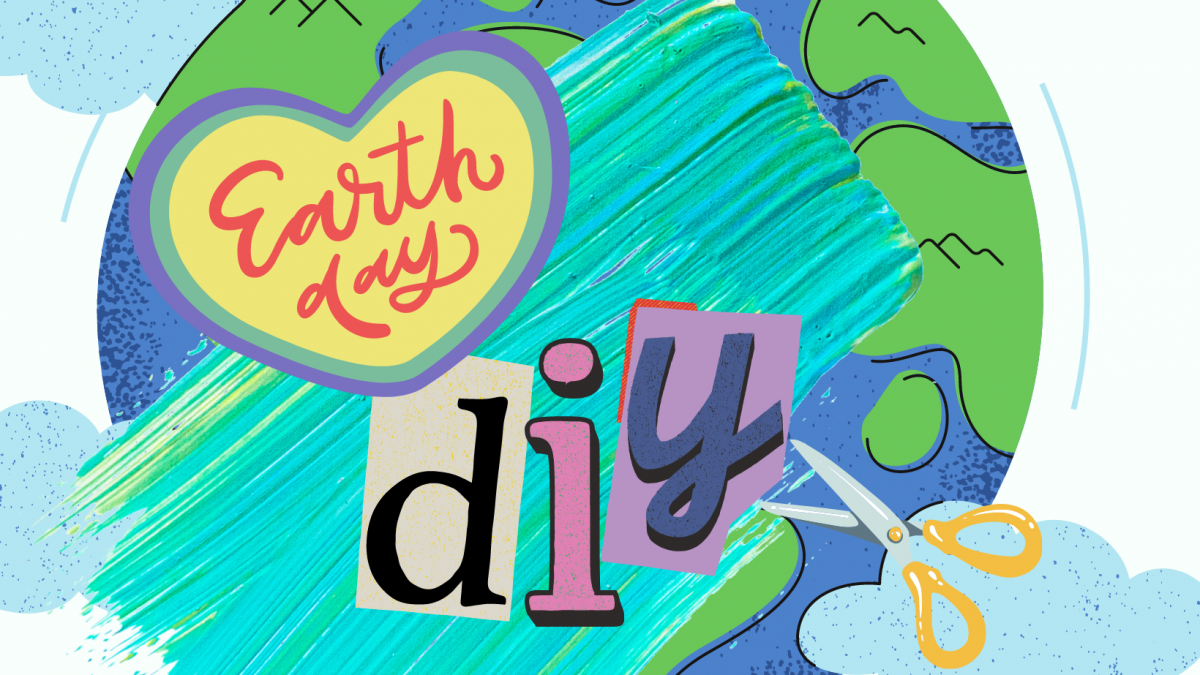 Celebrate Earth Day with this DIY craft
Hello, fellow Earthlings! In honor of Earth Day on April 22nd, I'm sharing one of my favorite things: Do-it-yourself reusable shopping bags.
If you are anything like my friends who have heard me talk exuberantly (i.e. endlessly) about this, you may be just plain over all of this talk about sustainability and saving the planet. So, before I get into these 3-step, do-it-yourself, couldn't-be-easier tutorials, I'm going to share some of the reasons I ditched single-use plastic bags.
Stick with me on this and by the end of this post, I'll make a convert out of you too.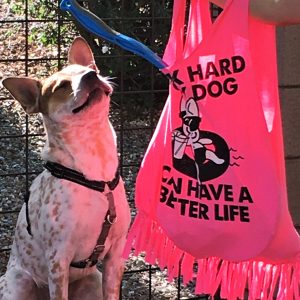 The first, most amazing thing I learned from switching to reusable bags is how much more they hold. One of my cloth bags easily replaces three plastic bags.
Plus, they're a lot more durable. I don't worry about my shopping (by shopping I mean: books mostly, groceries occasionally) tearing through thin plastic and spilling all over the parking lot.
All of this means I never make more than one trip carrying my shopping inside. I can throw these bags over my shoulder and lock the car door behind me.
Finally, when the bags get dirty, I throw them in the washing machine. Work smarter, not harder, friends.
One more thing: these cloth bags are completely, totally free. That's right. I've never spent a penny on fabric shopping bags. By making them myself, I'm using materials I would otherwise throw away.
And you won't even have to learn to sew, I promise.
Let's dive into these 3-step DIY tutorials.
My Favorite: the no-sew T-shirt bag
Why is it my favorite? Because I can't sew a straight line and even if I could- I don't have time for that. Here's how you make it:

Cut off the bottom seam, then the neck and sleeves to make your handles
Cut slits along the bottom of the shirt
Tie the slits you just cut together to close the bottom of the bag
If you don't like tassels at the bottom of your bag, turn your T-shirt inside out before you start cutting.
The Even Easier Option: use a pillowcase instead
Guess what? You can also make this bag from an old pillowcase and you only have to tie one knot.

Cut the corners off the open end of the pillowcase to create your handle
Tie the open ends together
Use your trimmed fabric to make a tie-off for easier storage of your bag. You can sew or fabric glue your tie to the handle, but I just tie mine into it. Then I fold and roll the bag, tie it off, and store it under the seat in my car.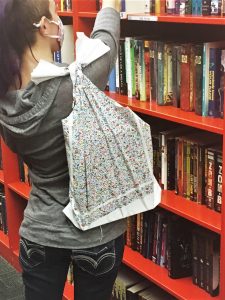 To prove how much weight this bag can handle, I took it to Bookmans and filled it with books. Just one reusable bag replaces at least 3 plastic bags I would otherwise have to use. (Actually, at Bookmans we use paper bags because those are much more eco-friendly!) Earth Day can be celebrated every day 🙂
Globally, we use two million single-use plastic bags every minute. That's right, people on this planet use over one trillion single-use plastic bags every year – or about two million per minute. In the US alone, it's about 100 million per year, and only one percent of those are recycled.
This Earth Day, commit to making one small change that creates a world of difference. And give your old T-shirts a new life while you're at it!