A Gamer's Field Guide to Couch Co-Op
Don't go in alone! Always have a buddy who's got your back!
If you spend a lot of your free time gaming, you're a lot like me. I mean, how can you not – they're awesome! My wife and I are always on the hunt for our next great gaming adventure. For us, that next great hidden gem of a co-op experience is harder than trying to find Will in Stranger Things. It's frustrating that a key feature that shaped many childhoods, mine included, is being forgotten. I miss the good old days where all you needed was a few good snacks, a great game, and a second controller. Here's a walk down memory lane with my list of awesome co-op games you need to play with a buddy.
I have so many great memories of me and my brother playing all these amazing co-op games, beating hard bosses, facing increasing challenges, and having a good laugh when something didn't go quite right. Sure online games are great, but nothing will ever compare to duking it out on Marvel Vs. Capcom 2 on the same couch and the trash talking that ensues.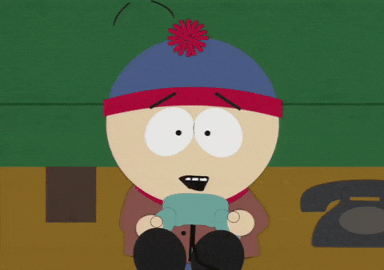 Our journey begins in 1983. This was a magical year for a lot of reasons. Star Wars: Return of the Jedi hit theaters, The A-Team premiered on TV, McDonald's introduced the McNugget to the world… Most importantly, to me anyway, Nintendo released the NES, though technically the NES wouldn't release in the US until 1985 and in the UK in 1986. It trounced other consoles of the 1980s and went on to sell a staggering 61 million units worldwide. It's clear to see what made it such a dominating force in its day. The games it had were instant classics and gave birth to many beloved franchises that make up modern-day Nintendo.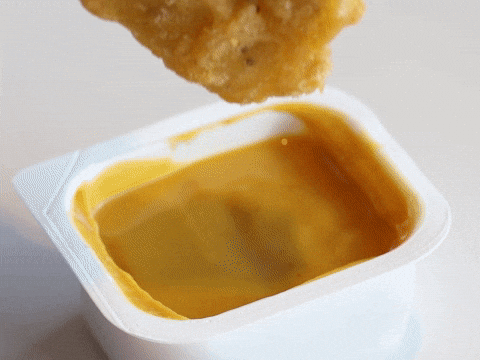 Put down those McNuggets, plug in that second controller, and read up on the best co-op games for your money, no matter which system you prefer.
NES
Teenage Mutant Ninja Turtles: Turtles in Time
Super Mario Kart
Secret of Mana
Contra III: The Alien Wars
Kirby Super Star
Street Fighter II
Goof Troop
Zombies Ate My Neighbors
Battletoads & Double Dragon
NBA Jam Tournament Edition
Mighty Morphin Power Rangers
N64
Mario Kart 64
Super Smash Bros
GoldenEye 007
Bomberman 64
StarCraft 64
Hexen
Gauntlet Legends
Duke Nukem 64
Pokémon Stadium
Pokémon Stadium 2
Conker's Bad Fur Day
Worms Armageddon
Rampage: World Tour
Perfect Dark
War Gods
PS1
Jet Moto 3
Soul Blade
Need for Speed III: Hot Pursuit
Street Fighter Alpha 3
Vigilante 8: 2nd Offense
Tony Hawk's Pro Skater 2
Metal Slug X
Tekken 3
Twisted Metal 2
Gran Turismo
Mortal Kombat
Crash Bash
Crash Team Racing
GameCube
Super Smash
Mario Kart
Star Wars: Rogue Squadron III: Rebel Strike
Pikmin2
SoulCalibur2
F-Zero GX
Star Fox Assult
Mario Party 4
Monkey Ball2
Lego Star Wars
Legend of Zelda Four Swords Adventure
TimeSplitters 2
PS2
Marvel Ultimate Alliance
Rock Band 2
Twisted Metal  Black
Mortal Kombat: Shaolin Monks
Half-Life
Star Wars BattleFront
Tekken Tag team
Guitar hero 3
We Love Katamari
Xbox
Jet Set Radio Future
Tony Hawk's Pro Skater 4
SSX 3
TimeSplitters: Future Perfect
Star Wars Battlefront 2
Tom Clancy's Splinter Cell: Chaos Theory
Burnout 3: Takedown
Marvel vs. Capcom 2: New Age of Heroes
Forza Motorsport
Halo 2
PS3
Fat Princess
Portal 2
LittleBigPlanet 1&2
Resident Evil 5
Resistance 2&3
Call of Duty: Black Ops 1&2
Kane & Lynch 2: Dog Days
Castle Crashers
Diablo 3
Killzone 3
Wii
Mario Kart
Super Smash Bros Brawl
Wii Sports
New Super Mario Bros. Wii
house of the dead: overkill
Donkey Kong Country Returns
Kirby's return to dreamland
Trauma Center: New Blood
Sin & Punishment 2
Resident Evil: Umbrella Chronicles
XBox 360
Dynasty Warriors 8
F.E.A.R. 3
Gears of War 1,2&3
Halo 3
Left 4 Dead 1&2
Plants Vs. Zombies
Scott Pilgrim vs. The World
The Beatles: Rock Band
Far Cry 3
Marvel Vs. Capcom 3
Ps4
Call of Duty: WWII
LittleBigPlanet 3
One Piece: Pirate Warriors 3
Plants vs Zombies: Garden Warfare 2
Stardust Galaxy Warriors: Stellar Climax
Viking Squad
Alienation
Street Fighter 5
Injustice 2
Xbox One
Cuphead
Full Metal Furies
Gears of War 4
Guacamelee! Super Turbo Championship Edition
LEGO Marvel Super Heroes 1&2
Rayman Legends
Overcooked
Rocket League
SpeedRunners
Shift Happens
Wii U
Donkey Kong Country: Tropical Freeze
Kirby and the Rainbow Curse
Hyrule Warriors
Super Smash Bros. for Wii U
Super Mario 3D World
Pokemon Rumble U
Pikmin 3
The Cave
Warriors Orochi 3 Hyper
Game & Wario
Nintendo Switch
Mario Kart 8
Sonic Mania
1,2 Switch!
Fire Emblem Warriors
Lichtspeer: Double Speer Edition
You've made it to the end! I'm so proud! If I had a way to give you a gold star through the screen I totally would. I know the list was long but hopefully, it gave you some good suggestions of what games to play next time you have a buddy or a special someone over.
Trying to find some of the gems on this list? Head over to your local Bookmans. We always have a variety of games, consoles, handles, and accessories in stock to make your next co-op gaming experience a great one!