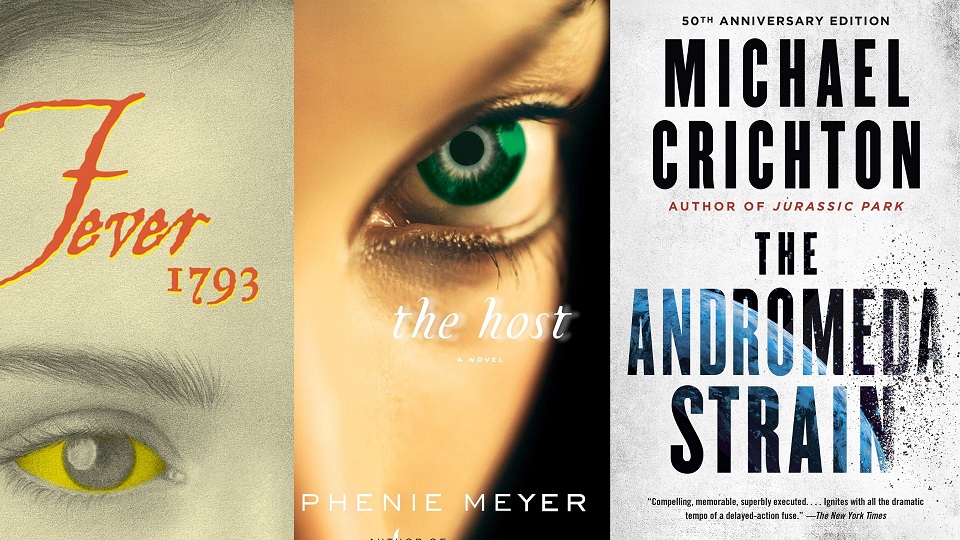 Pandemic: Books Recs for a Quarantine
Do you really know what is contagious during a pandemic? Paranoia. The fear of contracting a disease or being around those that may or may not be afflicted. Many have either read about or watched films based on world epidemics and pandemics; now we are facing one.
If you are intrigued by pandemics but want to escape from the one you're currently trapped by, and let's face it, some of us have either been stuck inside working from a computer screen or working behind Plexi-glassed registers for two or more months, then we at Bookmans would recommend reading the books on this list.
1. Fever, 1793 by Laurie Halse Anderson
In my opinion, this is one of the best books written about an epidemic that has occurred in American history. This book explores how Yellow Fever affected Philadelphia in 1793 through the eyes of a fourteen-year-old girl. A great read for young children and adult readers alike!

2. Reached by Ally Condie
Though fictional, a pandemic strikes in the third book of the Matched Trilogy during a revolt. Set in a dystopian future where your entire life is arranged for you, a virus only referenced to as the Plague has mutated after the rebellious Rising has taken over the Society. The ones safe from the mutated virus have the first strain's marker of a red mark on their back. Death rates will be high before there's a cure, but when will it end, and how does this affect the main characters?
3. The Stand by Stephen King
This is the ultimate "what if… " story of a government-controlled form of influenza wiping out the world's population. With strong influential Book of Revelations ties and referenced as the American form of The Lord of the Rings, this story follows multiple survivors' paths, be they to follow Mother Abigail (good) or Randall Flagg (bad).

The Stand is already a TV mini-series, but a new movie release is in the works!
4. The Host by Stephenie Meyer
Now hear me out! I know this book is technically not about disease, but it does involve a pandemic paranoia where it is almost impossible to hide in plain sight. With those "infected" with parasitic aliens only knowns as Souls, the remaining humans must go into hiding. When they learn of the way to "cure" the infected, they must do it safely, as the Soul named Wanderer has told them the aliens did not think they were doing any harm in the beginning.
5. The Andromeda Strain by Michael Crichton
Yet another book on this list that is related to aliens and pandemics! In this book, a deadly extraterrestrial strain from an extraterrestrial microbe evolves quickly and spreads like "Wildfire." You'll understand this if you read it, trust me.

And that's our list of great books to read while waiting for our current events to subside. You can find these books, as well as many others we didn't get a chance to mention currently on our shelves. Feel free to stop in or call and check for availability. Until then, stay safe and stay healthy.
The Andromeda Strain has also been made into movies!
– Written by Sky D., Bookmans Enthusiast, and all-around amazing person