Bookmans is Back!
We are so excited to welcome our communities back to Bookmans stores across Arizona on June 1! It's been hard being away from everyone, but we are ready to once again open our doors for shopping and trade. We can't wait to see you all again!

Our priority is the safety and health of all upon reopening, and to do that to the best of our abilities, Bookmans is instituting some temporary changes to our normal operations. This includes both internal changes for our employees and policies as well as changes to how we need you, our customers, to interact while in our stores.
What you can expect from Bookmans:
Bookmans employees will follow a detailed cleaning protocol, personal health accountability, and a daily temperature check-in to ensure they are safe to interact with each other and customers. Our staff will be wearing face masks and other protective equipment, observing frequent handwashing, maintaining work station distancing, and practicing regular individual workspace sanitization.
You may find that some of our stores look a little bit different when you arrive. We have reconfigured some store layouts to better accommodate social distancing needs. We have also temporarily removed seating spaces. You'll also notice social distancing markers and reminders, closures to normally accessible spaces, and a reduction in customer capacity.
We are also changing our store hours for the time being. We are open from 9 AM to 8 PM Sun – Thurs and 9 AM to 9 PM Fri and Saturday. This time change allows our staff time to prepare and thoroughly clean our stores at the beginning and end of each day.
Trade is the cornerstone of our business model, and though we are not eliminating trade, we have had to make some changes. We encourage everyone to make a trade appointment, either in-store or curbside. This option allows you to bring more boxes, have a longer visit, and enjoy a more personalized trade experience with us. We are limiting trade walk-ins to one box per customer. We require that our staff and our customers wear face masks or coverings while they are in-store. We will also not be checking any backpacks or bags, so be sure to leave bulky and heavy items at home before shopping. Bookmans is continuing our curbside trade and shopping request services, so you can shop and trade at your chosen comfort level.

Remember, though this is not ideal, it is done for the benefit and safety of all. We are a community and we look out for each other.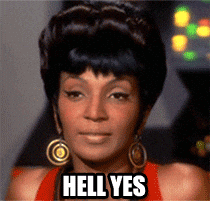 What Bookmans asks of you:
First and foremost, please respect our employees and the job that they are performing. They are doing what is asked of them at a very difficult time, and without them, we would not be open for business at all. The biggest ask that we have of our customers is to wear a mask at all times while shopping, trading, or browsing in our stores. Please do your part in stopping the spread of Covid-19, and remember that if you need a mask, just ask. We've got you covered.
Give your fellow customers 6-feet of space and follow our social distancing markers. An important part of social distancing is limiting group size and not congregating in any area, including outside of the stores. We have also added hand wipe stations upon entry for customer use.
The best thing that you can do is to plan ahead for your visit to Bookmans. Be sure to have a mask to wear, bring only one box of trade items, leave your backpack or oversized bags in your vehicle, shop in small groups, and don't forget your trade credit!

We'll see you at Bookmans!
22 Comments
Comments are closed.