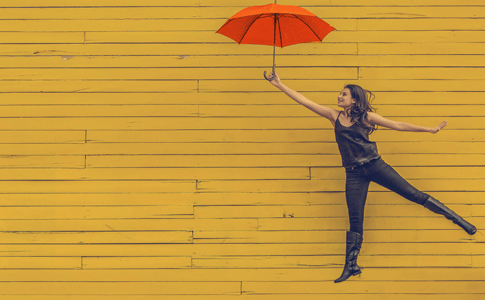 The Women of Bookmans
March is National Women's History Month, but Bookmans celebrates the impressive and awesome women in our lives all year round! I want to highlight some of the female employees that I work with each day at the Bookmans East Tucson store. These women really make Bookmans special for us staff members and for you, the customer, as well.
Jess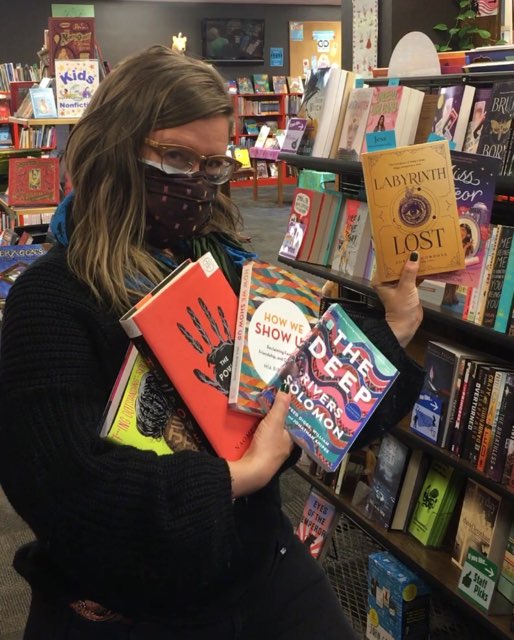 Meet Jess, our Book Supervisor. She is book-crazy. When we asked her to grab a book she recommends for this photoshoot, she couldn't choose just one. After all, picking out a favorite book is like picking a favorite child. Some of Jess' favorites right now include The Deep by Rivers Solomon, How We Show Up by Mia Birdsong, The Power by Naomi Alderman, Labyrinth Lost by Zoraida Córdova, Miss Meteor by Anna-Marie McLemore and Tehlor Kay Mejia, and Juliet Takes a Breath by Gabby Rivera.
Lady James

Our delightful Customer Service Rep Lady James has a personality that will make any bad day turn into a great one. One of the biggest geeks we know, Lady James has a deep knowledge of everything Star Wars and she has a love for the sci-fi/fantasy genres. James's current favorite read is Slaughterhouse-Five by Kurt Vonnegut.
Savannah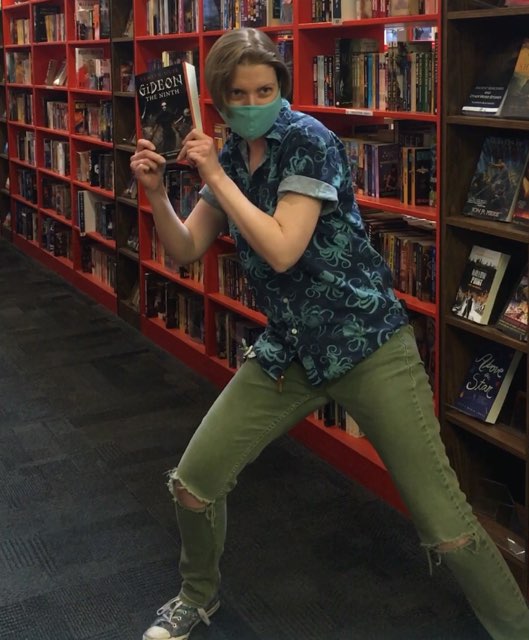 Say hello to our Visual Merchandiser, Savannah. Savannah's job here at Bookmans East is to make our store's displays look pretty. She certainly does a beautiful job! Savannah, like Lady James, is an avid Star Wars fan. Her favorite characters from the fandom include C-3PO and Greedo (Greedo shot first!). Savannah's favorite read right now is Gideon the Ninth by Tamsyn Muir Epub.
Dani

We like to call Dani the Bookmans mom. She is the Jewelry and Houseware Department Supervisor and has been with the company for years. Dani has the biggest heart and she cares so much about her friends and coworkers. Dani also is a marvelous storyteller, has lived a fascinating life, and has learned many life lessons that she happily shares with those close to her.
Becca

This is Becca, our jack of all trades. Becca is known for her strong will and her moral compass. She is a strong advocate for the equality of everyone and that is one of the many reasons why we love her so much. She also has a fabulous sense of fashion. Check out the mask she absolutely OWNING by the small Tucson-based business Accidental Coven. Her current favorite read is The Luminaries by Eleanor Catton.
There are so many other women of Bookmans that make our stores special. This one goes out to all of you!