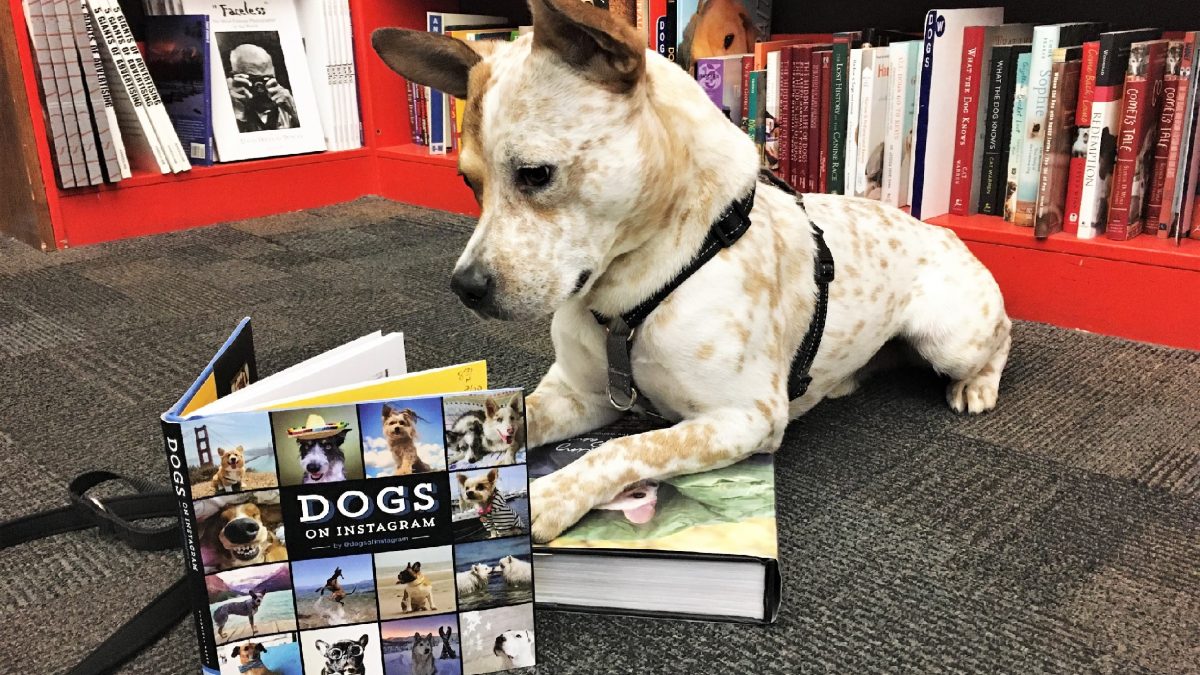 Why I Read to My Dog
We all know a dog is (wo)man's best friend. While most dogs aren't performing the ancient tasks we bred them to do anymore, they've found new ways to love us unconditionally. Your dog is always there if you need help pre-rinsing the dishes, he doesn't complain when you take most of the blankets, and he would never criticize you for eating an entire pizza – unless you don't share. But with all of this in mind, I still can't think of anything better than curling up on the couch with a good book and my best friend by my side.

There may be no better feeling than a lazy weekend morning with a much looked-forward-to book and a devoted dog to read it to. Long mornings my dog and I have spent curled up on the couch doing just this. And I'm not the only one. Increased demand for "reading dogs," a type of therapy dog specially trained to assist with these programs, means many people can create treasured memories reading a book to a dog.
Reading dogs visit schools, libraries, bookstores, and anywhere else people can benefit from pet-assisted therapy. Teachers and administrators who employ the assistance of reading dogs on a regular basis report marked improvements in children's reading aptitude. We now know reading to dogs (a non-judgmental audience if there ever was one) increases self-confidence and improves public speaking ability.
So, the next time you need to make a big presentation in front of an audience, try rehearsing it in front of your dog first!

As a parent, how can you encourage your child to read more?
How about asking your child to read to the family pet? Just because reading dogs are more popular than reading cats, doesn't mean cats don't like listening to a good book. Children often spend more time reading to a family pet than they would spend reading to themselves. And this results in a sense of accomplishment when they finish a story or chapter.
Just being around a dog can help calm anxious readers. Studies show petting a dog for just ten minutes significantly reduces stress levels. Maybe this is why so many schools hire reading dogs for children with disabilities and children who experienced trauma. Instead of being singled out as the "slow kid," these children get a special treat by being allowed to read to the dog. Talk about motivation!

Encouraging literacy at a young age results in adults who are more confident and fluent in their reading. At Bookmans, we want children to feel good about reading. Tune in on Facebook and Instagram for our virtual children's storytime events. Earlier this month, we listened as Jane read to her therapy dog, Bella!
Now, remember, the next time you're feeling nervous about reading out loud, try reading to your dog first. I promise, they love it! You can always find the perfect book to read to your dog at Bookmans, and your dog is welcome to help you browse. Leashed pets are always welcome at Bookmans stores.