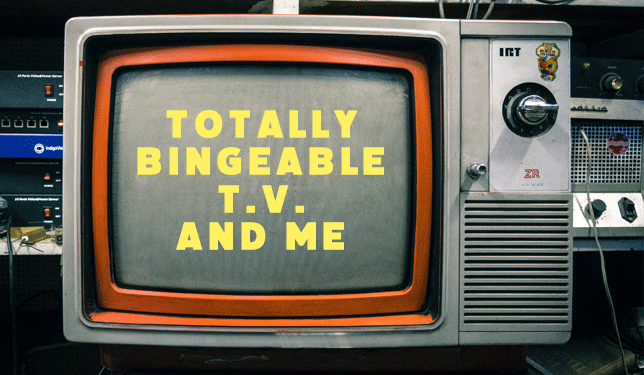 Totally Bingeable T.V. and Me
Like the typical Bookmans customer and employee, I spend a lot of my free time reading books, playing video games (catch me twice a week online with our sponsored streamers What What Media Group), listening to music, and above all things, binge-watching all the TV shows and movies I possibly can. Netflix is my best friend and I'm not afraid to admit that. We brunch every Sunday. Why? Because it's a totally bingeable feast.
Lately, thanks to social distancing, I've been spending countless hours with my very best friend enjoying all-new shows I can easily watch in a full day. You may be thinking, well that sounds like an enormous waste of day, and to that, I say… probably. But don't take away my joy. Happiness is about the journey, not the destination or something. Though, spoiler alert, some of these things I definitely didn't watch in one sitting, but you get my gist.
Allow me to take you on the journey that is my Netflix list.
Get Organized with The Home Edit
If you've never heard of The Home Edit duo of Clea and Joanna, I urge you to open up your life to them. As a loyal follower of their Instagram for quite some time, everything about what they do speaks to my obsessive-compulsive need to super organize every zone of my life (this OCD is well documented).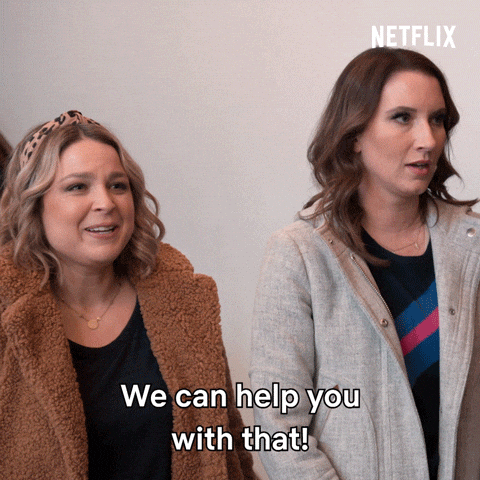 Clea and Joanna are MASTER home organizers and their show really proves that. Because of The Home Edit, my home and office are now more organized and functional than they have ever been before. I literally immediately started buying everything on the Container Store website after watching one episode. At one full season of eight episodes, it's a quick binge that will fill you with tons of chic rainbow-filled ideas for your own space.
Bingeable rating: 7, or a 10 if you've just watched Hoarders
Bridgerton
I'm a sucker for adaptations, which only becomes more clear with my next pick on this list. As a huge bibliophile, I read a lot of books and nothing is more exciting to me than watching these characters I became invested with on the page come to life on the screen. However, that being said… I don't read romance novels. Let me rephrase, "chick lit" and the general genre of romance just isn't really my thing. It makes me giggle and cringe like an immature middle schooler.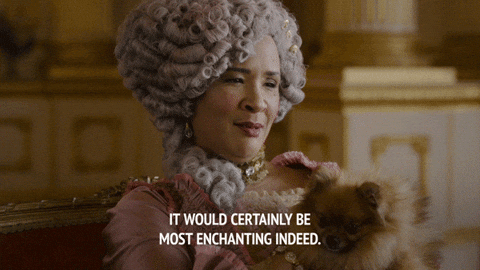 It wasn't until early last year that I fully jumped off the deep end and tried romance for the first time and the first book I read was The Duke and I by Julia Quinn, which admittedly did make me giggle and cringe an excessive amount. The show Bridgerton is an amalgamation of Quinn's series surrounding the giant and wealthy Bridgerton family in Regency-era London. This is also Shonda Rimes's first Netflix release and I am a major Shondaland fan (Grey's Anatomy is still one of my favorite shows ever).
This adaptation took all the things I actually did love about the book and beautifully brought it to life, from the amazing costumes, the handsome men, the perfectly pinned hair to die for, and its use of modern music in a period drama checked all of my boxes. Trigger warning folks, there are scenes of a sexual nature and some nudity. This is based on a romance novel series after all.
Bingeable rating: 9
The Magicians
Oh, look! Another book adaptation! This was actually my second revisit to The Magicians, based on Lev Grossman's trilogy, as Netflix aired the show's final season in late 2020. It's basically adult Harry Potter meets Narnia and essentially everything that I wish would finally happen in my fantasy lacking life, minus… death.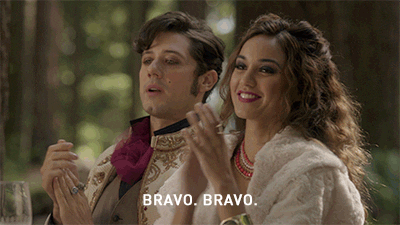 It's a bit grittier of a show and talks about a lot of things from depression and suicide to sexual assault and toxic relationships, but with magic. It follows a group of graduate students who basically save magic, the world, multiple fantasy lands, and throw the best parties.
Bingeable rating: 7, maybe higher if you're a YA fan like me
The Prom
Meryl Streep, Nicole Kidman, James Corden, Andrew Rannells, Kerry Washington, and Kegan-Michael Key giving it their Broadway best? Sign. Me. Up. The Prom is director Ryan Murphy's (AHS, Glee, yada yada) adaptation of the 2018 Broadway musical of the same name by Matthew Sklar, Chad Beguelin, and Bob Martin (the last two actually adapted the screenplay for the screen).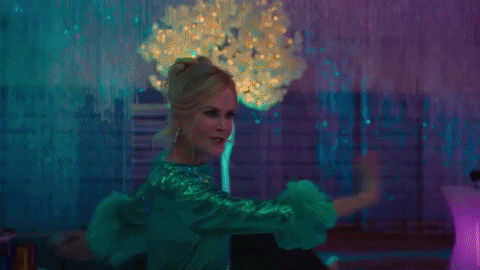 It follows Dee Dee and Barry (Streep and Corden) after their latest Broadway show closes after its opening night due to negative reviews mostly about them. Realizing they need to change their public image, they opt to choose Emma as their cause. Emma is a high school-age lesbian whose Indiana school announces they are going to cancel prom. Why? Because she wants to take her girlfriend to the dance.
It's all about inclusivity, representation, and learning to be caring, accepting, selfless people all sprinkled with amazing musical numbers (my favorite being Zazz, a Bob Fosse inspired ditty performed by Kidman). It's goofy, fun, and lifts the spirits.
Bingeable rating: 8. You kinda have to be into the musical thing for this one.
Cobra Kai
The eighties were the best two years of my life. Even though I wasn't alive when The Karate Kid was originally released in 1984, it's one of the most beloved movies from my childhood. I've rewatched it a number of times. I even joined a karate dojo in my adolescent years and have my own trophies sporting a dude kicking the air because that's how obsessed with the movie I was.
So, like Johnny Lawrence and Daniel LaRusso, I was definitely living in my glory days while watching Cobra Kai. For fans of the movie series, there is a lot of fan service to be had from clips from the movies to multiple cameos from the original cast. The story is also one you'll recognize. Kid moves to town, gets bullied, is taught valuable lessons thru learning to defend himself using karate. Only this time, it's Cobra Kai King Johnny as sensei.
The Lawrence/LaRusso rivalry is FAR from over. The story moves forward around its more modern millennial/Gen z cast, dealing with the issues of being a teen today. The fighting scenes are some of the most fun I've ever watched and I can't wait for the next season.
Bingeable rating: 8
Honorable Mentions
Jurassic World: Camp Cretaceous
Based before, during, and after the events of Jurassic World the movie, this animated series follows a group of teens on Isla Nublar for a VIP camp. You have the snobby rich kid, the hypochondriac, the social media star, the gold medal athlete, the funny cowgirl, and the dinosaur-obsessive kid. All stuck on the island, alone, after the dinosaurs break free.
Carmen Sandiego
Drawing from the Carmen Sandiego franchise's 35-year history and the first show about master thief since 1999, this is the origin story we have all been waiting for. While still sticking to Sandiego's educational style of teaching about geography and time, we now get to see the red-coated heroine's story from her perspective. From her years under V.I.L.E. to becoming Robin Hood. Also check out the interactive special, Carmen Sandiego: To Steal or Not to Steal.
2 Comments
Comments are closed.