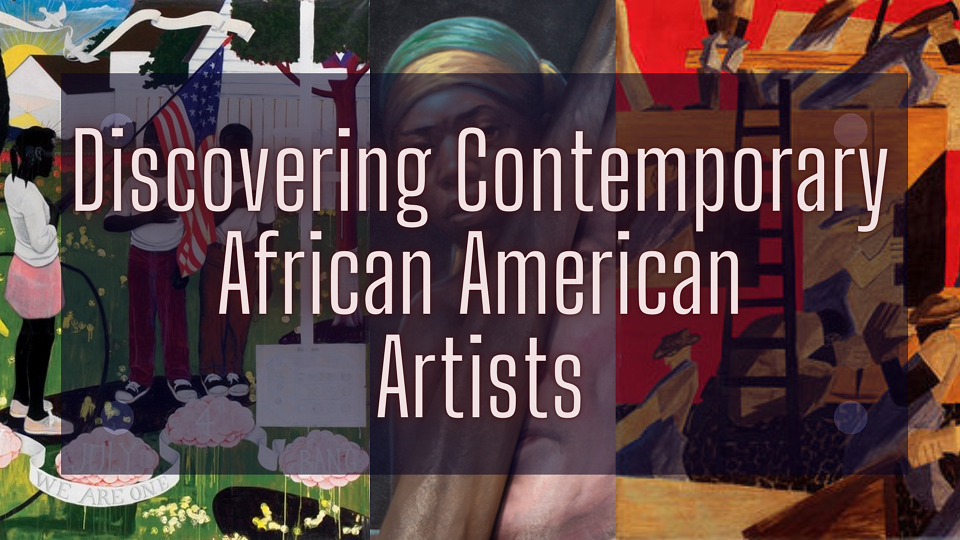 Discovering Contemporary African American Artists
Contemporary art is the art of today. It represents a diverse range of experiences and ideas, utilizing new types of media, even shaking the art world as we know it. It also reflects modern society, offering the viewers a chance to look back at themselves and the world they are in. Contemporary art feeds on open language, diversity. It needs audience engagement to be successful as a movement that challenges modern discourse.

1. Jacob Lawrence (1917-2000) was an American painter known best for his portrayal of African-American life. Lawrence has referenced his style as "dynamic cubism," bringing the African-American experience to life using blacks and browns juxtaposed with vivid colors.

2. Kerry James Marshall (1955) is an American artist who came into this world in Birmingham, Alabama. He grew up most of his life n South Central Los Angeles and currently lives in Chicago, Illinois, where he taught at the prestigious School of Art and Design at the University of Illinois at Chicago.
3. Mark Bradford (1961) is an American artist who is currently living and working in the Los Angeles area. Mark is known for his grid-like abstract paintings combining collage with paint, creating a unique and beautiful piece.

4. Titus Kaphar (1976) is an American painter whose work redesigns and reinvents art history to include an African-American subject. Titus works across all genres, often appropriating and changing art's styles of the West to address pressing social concerns, such as slavery, the confluence of racial injustice, punishment, and protest.
5. Kara Elizabeth Walker (born 1969) is an American contemporary painter, silhouettist, print-maker, installation artist who explores race, gender, and identity in her artwork. She is best known for her larger-than-life tableaux of black cut-paper silhouettes.

Your favorite Bookmans location has an art section where you can currently learn about any of these artists mentioned or discover a new artist altogether. Find an artist who inspires you today.