10 Banned Films
Some films, regardless of the rating, get hit with a ban. Banned films happen all the time and most of us here in the US never hear about it. There are some films on the banned list even I found surprising. Here are some of the craziest film bans from around the world.
1. Back to the Future (2019)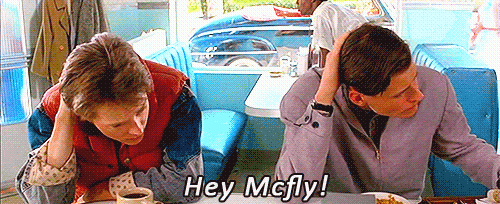 Great Scott! Yes, Back to the Future made a banned film list in China. This adventure-filled film, built on the potential power of science, found itself censored for its use of time travel. But… if they don't time travel there is no movie, if there is no movie, we don't get the DeLorean DMC-12!
2. Titanic (1943)

The original 1943 Titanic film was sunk in Germany by Joseph Goebbels. Why? For depicting the tragic, historical event and being too sad. Weird, right? Weirder still is that the movie was made by German Nazi propagandists in the first place.
3. Zoolander (2001)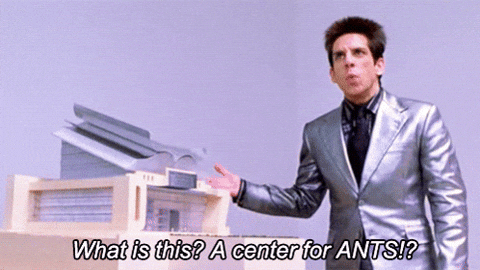 Is this a film for ants?! I love a good comedy, and Zoolander is brilliantly ridiculous. Zoolander saw a ban in both Malaysia and Singapore for its film plot involving an attempted assassination of the Malaysian Prime Minister. If you haven't seen this movie, you must. Experience the Magnum.
4. The Departed (2006)

A film with Leonardo DiCaprio, Matt Damon, Mark Walberg, and Jack Nicholson? Sign me up. This is a "What just happened?" film if I've ever seen one. It also touches on PTSD and undercover law enforcement. The reason it was China gave it the ban was simple – it didn't have permission to suggest that the government intends to use nuclear warfare on Taiwan. A seriously sensitive political issue to say the least. And just like one of their main characters, they had a lot of explaining to do.
5. The Da Vinci Code (2006)

Just as the books, The Da Vinci Code movie rubs many the wrong way. The Da Vinci Code explores religious matters and secret societies within the church. Oh, and that Jesus and Mary Magdelene had a baby. It should be no surprise that this was going considered blasphemous to some. In this case, it was Chinese Christian groups who sought the ban. However, if you are all about a good mystery/thriller, I would recommend the book and the film. It's full of puzzles, betrayal, and secrets.
6. The Simpsons Movie (2007)

Spider-Pig, Spider-Pig. Does whatever a Spider-Pig does. Can he swing from a web? No, he can't, he's a pig. Look out he is the Spider Pig. If you didn't sing that entire thing, I think you need to watch this movie again. This film takes a cartoon family on the adventure of a lifetime.
So many of us grew up watching The Simpsons and this movie was a nice walk down memory lane. The ridiculous antics and warnings of the future… oh boy. Burma successfully banned The Simpsons Movie because of its colors choices. Combining the colors red and yellow is against the law in Burma and is seen as a sign of rebellion. Who would have thought that an 8-year-old little girl in a red dress would cause an uproar? We learn something new about censorship every day.
7. Deadpool (2016)

This one isn't so surprising. Deadpool is a lesson in just how far a film can push the parody envelope before it is considered straight-out offensive. The Chinese censors struck again. Deadpool was banned for explicit content.
8. Wonder Woman (2017)

Um, what? Why would a superhero movie with such a powerful female lead get a ban? Because of lead actress Gal Gadot. Born and raised in Israel, Gadot served in the Israeli Army. Wonder Woman was automatically banned in Lebanon even before a single screening.
9. Beauty and the Beast (2017)

Tale as old as time, song as old as rhyme… What could be wrong with a strong, intelligent female character and starring Emma Watson? This wonderful live-action Disney remake of Beauty and the Beast saw a ban in Kuwait. Was it the constant singing? The beautifully choreographed dancing? No. Beauty and the Beast saw a ban because of not-even-really-implied homosexual reference at the very end.
10. Christopher Robin (2018)

Pooh and his friends set out help out their beloved Christopher Robin in this live-action adaptation of Winnie the Pooh. The adventure of a lifetime, right? Who doesn't love this silly old bear? The reason that Christopher Robin found itself with a ban because of politics – sort of. The comparison of the President and Chinese Communist Party General Secretary to Pooh bear was the culprit. Don't like hearing that you look like Winnie the Pooh? Go ahead and ban it, I guess.
Bookmans invites you to fight censorship with us and check out these banned films. I know I will be watching re-watching them. After all, I'm with the banned. If you want to see some surprising books that were met with a ban, check out this Bookmans blog. Banned films and other entertainment happen, but we don't have to take it laying down.