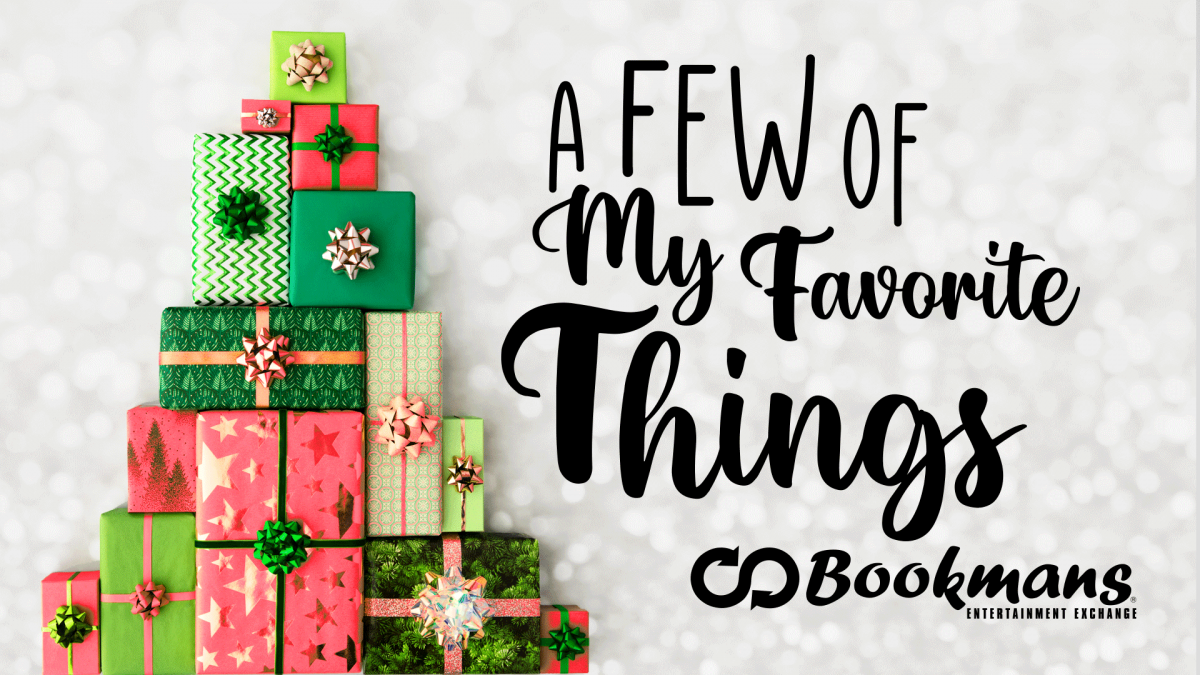 December Brings Our Favorite Things!
Boy, oh boy, does Bookmans have exactly what you're looking for this holiday season! A whole lot of your favorite entertainment options in one store? Yes. A safe space for you to browse or grab something curbside to check off every giftee on your list? You bet. The best prices on everything new and used? Definitely! Let's talk about a few of the favorite things you'll discover at Bookmans in December!
First and foremost, Santa is coming! That's right, Santa Claus will be making an appearance at all Bookmans stores this month. He's kicking off his AZ tour at Bookmans Northwest on Saturday, December 5. From there, he's sledding over to Bookmans Midtown and Bookmans East on Sunday, December 6. After a week in Southern AZ, he's making his way up to the Valley to stop at Bookmans Mesa and Bookmans Phoenix on December 12! Then it's back to the snow at Bookmans Flagstaff the following weekend on December 19!

Santa wants you and your little ones to be safe, so he asked us to make some changes to how we normally handle his visits. For the safety of everyone, Santa will be both masked and socially distancing this year. Children are required to wear a mask as well at all times. Some stores, including the Tucson stores and the Flagstaff store, are requiring email signups for Santa photos. Please follow the instructions listed on the event listing above for each store to be sure that your little ones can safely hang out with Santa.

There's also this cool sale we're doing. No big deal, really. Just BUY-3-GET-1-FREE SALE on all books, vinyl records, and DVDs, new and used! Yep, that's right, December 4 – 13 is the best time to stock up on all things entertainment. Buying three Marvel 4K movies? Grab an extra one for free! Getting three books you've been meaning to read? Add another fun book to your bag for free! Can't decide between the four hottest new release vinyl titles? Get them all and only pay for three!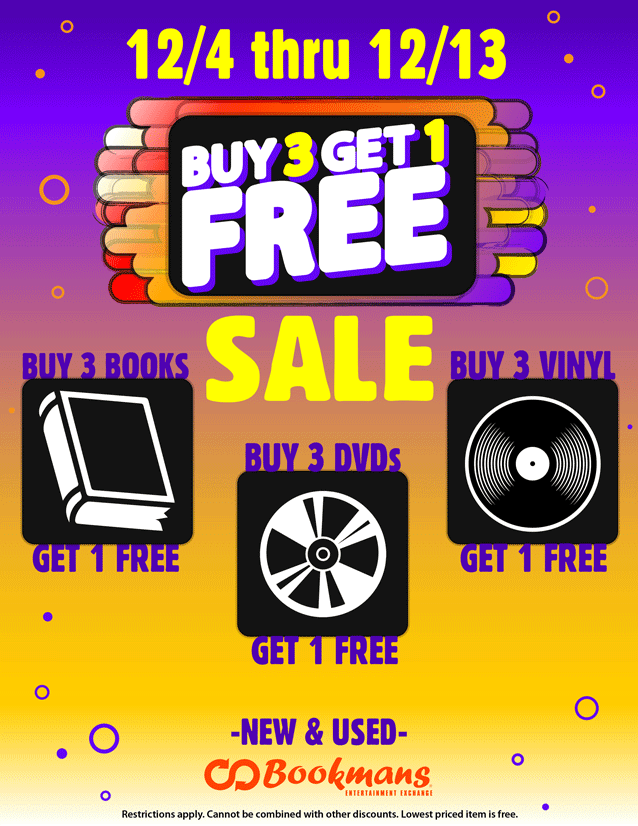 We've also got some awesome virtual events like Bookmans Presents a WWMG Production: Party Game Fridays! Our favorite video game team Wait, What Media Group is joining us every Friday for some online fun!
Bookmans knows that you need more time to shop this holiday season, especially since store capacities are limited. To make sure you can get in and get what you need on your time, Bookmans stores are going to be extending our hours to give you more time to shop before and after work. Don't forget to get something special for yourself and take this Favorite Things quiz!

Happy Holidays!