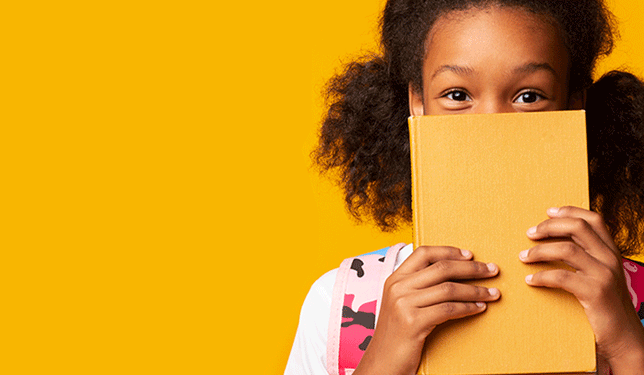 Spread Kindness with ThanksgivingBACK Books!
Bookmans has long been a supporter of literacy, and you can be too with ThanksgivingBACK!
You've heard it before – reading is fundamental. That means that literacy is an essential skill that children can build on from early childhood. Literacy helps children develop necessary groundwork that will put them on the road to success well into adulthood. Thankfully, Arizona has some of the most incredible literacy organizations working each and every day to educate people of all ages. They provide resources readers need to succeed. But they can't do it alone.

Last year, Bookmans stores collected more than 300 book donations in a single weekend during our ThanksgivingBACK campaign. That means that YOU helped put over 300 books into the hands of young readers! With a successful donation like that, we definitely want to bring ThanksgivingBACK to your local Bookmans store again this year!
From November 20 through November 22, all customers will be able to make a book donation at Bookmans checkout. Just select the title, age range, or price range you want to donate, and Bookmans will tally up your generous gifts. Just in time for the holidays, we'll order and each and every copy of your choice and donate it to a local literacy group on your behalf!

With 2020 being an, um, interesting year, we thought that it would be a great idea if all the books selected for our ThanksgivingBACK donation this year focused on kindness. With that in mind, our incredible store manager Kaia (shoutout to Bookmans Northwest!) has selected some seriously cool titles for you to choose from when you make your donation!

The books span three different reading levels and are all excellent reads. Better still, each one has seen excellent recommendations from literacy programs and children alike! For the pre-K crowd, we've chosen Giraffes Can't Dance by Giles Andreae. The young readers won't want to miss The One and Only Ivan by Katherine Applegate. This title is hot, hot, hot right now, and is getting its own Disney+ movie too! For the YA crowd, I Am the Messenger by Markus Zusak will be a welcome gift.
Each book is priced at cost only, so all donations go directly to book purchases – not our pockets. Thank you to everyone who donated last year and thank you to everyone who will donate this year too!