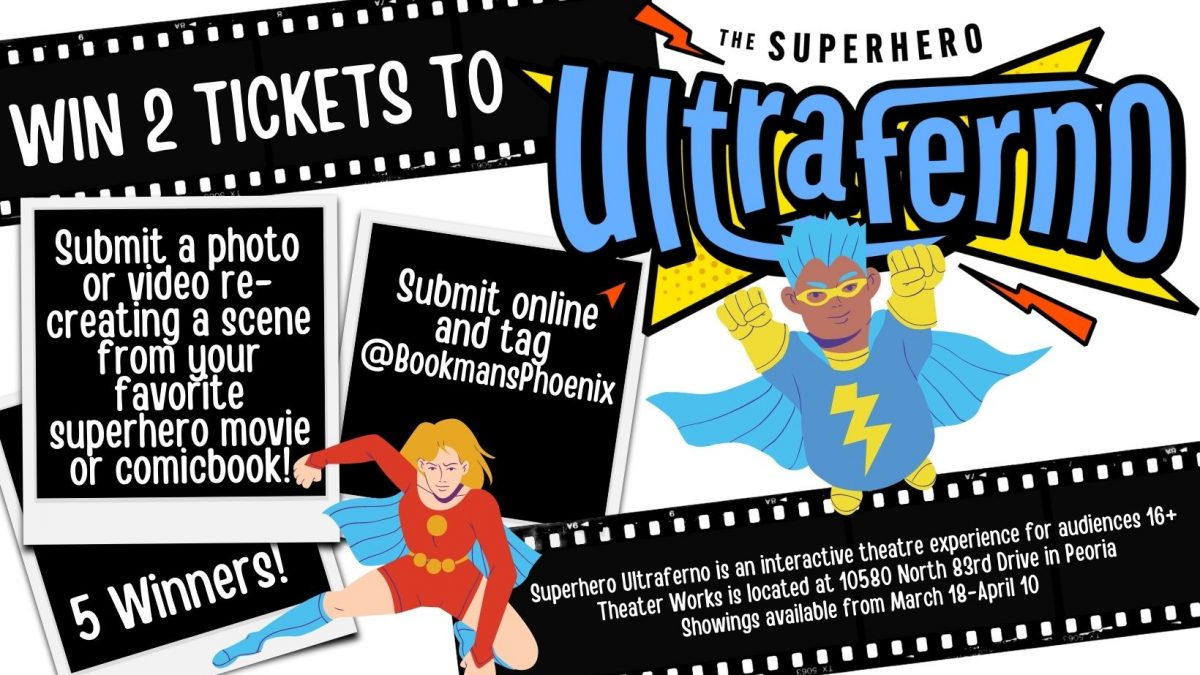 Win 2 Tickets to The Superhero Ultraferno
You could win a pair of tickets to the interactive theatre experience, Superhero Ultraferno! To enter, submit a photo or video re-creating a scene from your favorite superhero movie or comic book. Post your entry on social media and don't forget to tag @bookmansphoenix so we see your entry.
Five (5) winners will be randomly selected on March 1st.
The Superhero Ultraferno is an interactive theatre experience for Mature audiences 16+
Visit www.theaterworks.org/events/afterdark-ultraferno/ for more information about this program.
Theater Works is located at 10580 North 83rd Drive, Peoria, AZ 85345
Showings are available from March 18-April 10