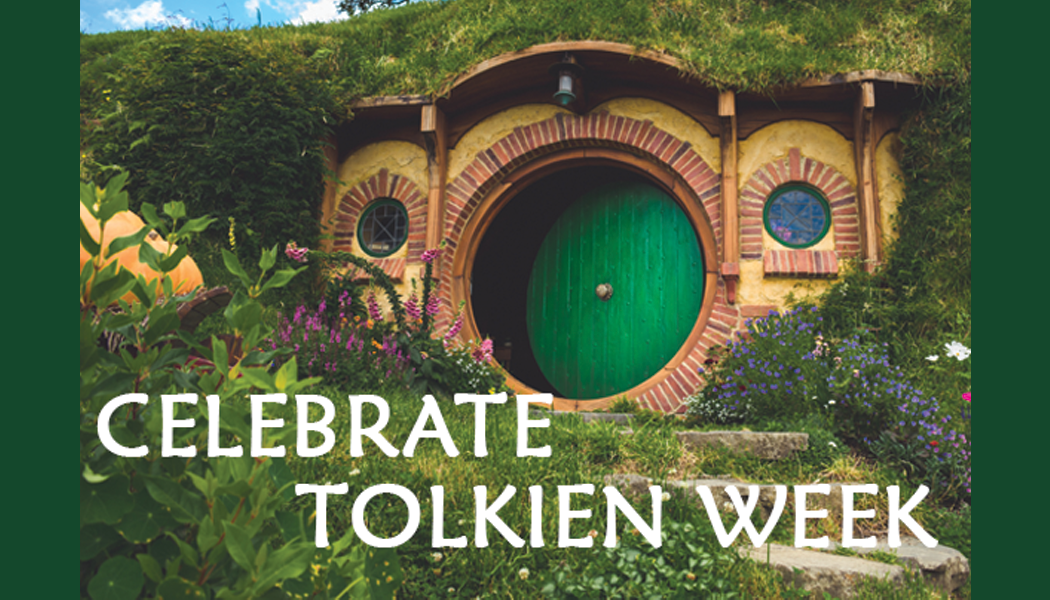 Bookmans Celebrates Tolkien Week 2022!
Calling all J.R.R. Tolkien lovers!
"Tolkien Week is observed as the calendar week containing September 22, which is always observed as Hobbit Day.
Both celebrations began in 1978.  Hobbit Day in particular, and Tolkien Week as well, have gained some measure of legal dignity through a variety of proclamations, declarations, tributes and similar governmental documents prepared by elected officials who support the Society, its goals and the observance of these holidays. Both events have attracted bipartisan support, from the county courthouse to the White House and U.S. Capitol.
Tolkien Week honors J.R.R. Tolkien and his son and editor, Christopher Tolkien, and celebrates the Middle-earth cycle: The Silmarillion, The Hobbit, The Lord of the Rings (The Fellowship of the Ring, The Two Towers, The Return of the King), Unfinished Tales, and The History of Middle-earth."
Bookmans is not shy about our love for all things Middle Earth. We cannot wait to celebrate Hobbit Day and Tolkien Week with other fans of the books and movies. Stop by your favorite Bookmans store and you might just find an adventure worthy of any Hobbit, human, dwarf, or elf!
Adventure Awaits, Tolkien Fans!
What can you expect to find on this magical journey through Bookmans during Tolkien Week? How about a scavenger hunt through our stores to discover some seriously awesome treasures? We knew you'd love that! You're cordially invited to grab a store map and a Lord of the Rings bingo card and find hidden icons throughout the store. Find enough to call BINGO and you can win something wonderful, including Bookmans gift cards, Lord of the Rings gear, or a gift certificate to a local brewery or meadery! Very Hobbity indeed!
The Bookmans Mesa store is celebrating not only Tolkien Week but Hobbit Day too on September 22. Grab a map and a bingo card and hunt down those hidden pics and you can enter to win the grand prize. The Mesa store has put together an amazing gift basket for their winner!
If you're heading the way of Bookmans Phoenix on September 24, gather your best adventuring friends and enter your team to win a gift card to Scale & Feather Meadery!
At all of our Tucson stores, you'll find a big and beautiful Lord of the Rings-inspired photo backdrop! Take your picture and share your love of this literary holiday with your friends and family. Did we mention that you can also wear your Middle-Earth best and enter a cosplay contest?! Don't miss your chance on September 24!
Up at our Flagstaff store, you can win a round with some friends at the Drinking Horn Meadery for locating all of those hidden treasures. Come on by during Tolkien Week in September 2022 and get yourself a map to adventure!
"All we have to decide is what to do with the time that is given us." — Gandalf